NABC has a long track record in trade and investment facilitation between the Netherlands and Africa. Below you can find a selection of events, trade missions, strategic programmes and consultancy assignments that we have completed in recent years.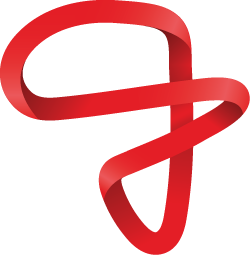 Africa Works! 2022: Innovation For Resilient Growth
June 28, 2022 – The Hague
NABC's flagship conference Africa Works! took place for the fifth time on the 28th of June in Amare, The Hague. Within the overarching theme "Innovation for Resilient Growth", Africa Works! 2022 – together with knowledge partner TNO – focused on innovative solutions for sustainable economic recovery including challenges linked to food, water, and energy in Africa. Potential strategies to meet these challenges were discussed among 250 participants from Europe and Africa, including 11 African ambassadors assigned to the Benelux, 7 top-notch investors to which 10 emerging entrepreneurs were pitching their business, 24 workshop partners from the Dutch and African private and public sector, 4 African delegations, 5 innovative exhibitors, and 4 strategic event partners. Africa Works! 2022 once again featured world-class speakers, high-quality workshops and interesting country-focus sessions, investment pitches, and networking. Click here for more info on Africa Works! 2022.
Africa Works! 2019: Future African Cities
April 8 & 9, 2019 – Rotterdam
Since its first edition in 2012, Africa Works! has grown into the largest Africa-focused Business Conference in the Benelux. The 2019 Africa Works! edition "Future African Cities" took place in April 2019 with Mayor Ahmed Aboutaleb of Rotterdam delivering the opening speech. This highly successful edition welcomed 600 participants from the African and European private sector, governments, knowledge institutions and civil society. In addition, 11 African delegations and 16 African ambassadors in the Benelux attended the conference. In total, 24 thematic workshops, 4 country-focused workshops and 2 high-level Round Tables took place, and over 120 companies got connected during the 60+ B2B meetings. A total of 3 MoU´s were signed. The 2019 edition had a remarkably high attendance of financial institutions, private equity firms and impact investors.
Africa Works! 2016: Innovation in Finance
Nov 10 & 11, 2016 – Amsterdam
Africa Works! 2016 was the third edition of NABC's flagship conference. The two-day conference formed a prominent B2B platform which focused on Africa's growing economies, particularly in light of innovations developing in the financial sector. The 2016 theme was "Innovation in Finance". Conference participants were informed about the positive potential that innovation in the financial sector can have on economic development in Africa. Africa Works! 2016 provided a platform to raise capital, boost transactions and support new policies for investment and private sector growth. The conference gathered 500 participants, hosted more than eight high-profile speakers and exhibited over 12 workshops to facilitate doing business in Africa.
Africa Works! 2014 - Creating new Partnerships
Oct 16 & 17, 2014 – Leiden
This second edition of the Africa Works! Africa Works! was officially opened by then minister for Foreign Trade and International Cooperation, Lilianne Ploumen. The conference saw 500+ participants, who explored the challenges and opportunities Africa poses to companies, government bodies, NGO's  and knowledge centers through informing, inspiring, and expanding professional networks. The focus was on knowledge and practical knowledge questions about the current situation and realities in African countries and what this implies for business, diplomacy, and partnerships when it comes to opportunities and constraints. Africa Works! 2014 served as a platform for new partnerships, while ensuring interaction between the above mentioned parties. A combination of scientific seminars and practical workshops throughout the day helped highlight important current themes in Africa.
Africa Works! 2012: 21st Century Trends
Oct 29 & 30, 2012 – Zeist
The very first edition of Africa Works! was graced by the attendance of Her Majesty Queen Maxima, who attended the round table on food security. The conference attracted over 700 participants and focused on the growth opportunities in African countries. During the two-day conference, the position of Africa in the world was discussed, as well as its challenges and opportunities for Dutch and African investors. Subjects like foods security, technological knowledge, political systems and youth employment were talked about during roundtables. The first edition of this conference was such a success that NABC decided to make it their flagship event and organise it every two years.
Francophone Africa Business Forum 2019
Oct 15, 2019 – Utrecht
Welcoming 100 African and 200 Dutch participants, the Francophone Africa Business (FAB) Forum is the largest forum in the Netherlands focused on the French-speaking African countries. Its 5th edition was held in Utrecht in 2019, and set the stage for connecting more than 100 entrepreneurs from Mali, Niger, Burkina Faso, Côte d'Ivoire and the Democratic Republic of Congo. During the very successful and well-attended event, experts shared  their insights in the fields of agri-technology, climate smart agriculture and circular agriculture with over 200 Dutch participants. The main goal of the forum was to encourage Private Sector Development (PSD) in the Sahel region and in the Democratic Republic of Congo and to create sustainable partnerships with equal benefits between Dutch companies and their African counterparts.
Francophone Africa Business Forum 2018
June 18, 2018 – The Hague
The 4th edition of the Francophone Africa Business (FAB) Forum focused on sustainable value chains in agriculture. With over 400 participants, the day consisted of 6 in-depth workshops, 12 country & company stands, 20 high-level speakers and 10 B2B sessions per participant. The additional participation of a trade delegation of 150 participants from Mali, Niger and Burkina Faso made the event a big success. The forum also attracted African participants from countries such as Senegal, Côte d'Ivoire, Chad, Guinea Conakry, Cameroon, Mauritania, Benin, Togo, Algeria, Morocco and Tunisia. Some of these were present with a country-stand, making this event, taking place at the conference facilities of theme park Madurodam, an attractive sight.
Francophone Africa Business Forum 2017
Nov 1, 2017 – Amsterdam
NABC's Francophone Africa Business (FAB) Forum is a unique platform to meet more than 100 high-level delegates from Francophone Africa. This third edition of the FAB Forum brought together a large delegation of businesses and public sector officials from Mali, Niger and Burkina Faso with a focus on water, energy and logistics. The forum also included participants from other key French speaking countries like Senegal, Ivory Coast, Guinea Conakry, Cameroon, Benin and Togo, and was held at the KIT Royal Tropical Institute in Amsterdam.
Annual Ambassadors Dinner
Every Nov/Dec – Utrecht
The 10th edition of the annual Ambassadors Dinner was held at the Rabobank Headquarters in Utrecht. During this edition, the highly-anticipated Africa Strategy for the Dutch private sector, written by VNO-NCW, MKB Nederland, NABC, NLinbusiness, DECP and PUM was presented by VNO-NCW president: Mr. Hans de Boer. With on average 25 to 30 African embassies attending each year, the Ambassadors Dinner is the occasion to be at if you would like to have a networking dinner with one of the African ambassadors  accredited to the Benelux. During the reception, NABC's announces each year the winner of the "Doing Business in Africa-Award," to a NABC member that contributes to innovative, inclusive and sustainable development in Africa. Click here to see prior year's winners of the DBA Award.
Annual New Year's Reception
Every January – Amsterdam
Each year, all NABC members are invited to toast with NABC to the New Year at the Heineken Experience in Amsterdam. The 2020 NY's reception was visited by over 150 businessmen and women as well as ambassadors and representatives of the Ministry of Foreign Affairs. Traditionally, the reception served as a tremendous platform for like-minded members to get the chance to network and share the latest insights about doing business in Africa. It was also the perfect occasion to look back on a successful business year and ahead and launch NABC's annual magazine, while enjoying a drink or two.
GrowCongo! Invest in Agriculture Forum
Feb 25, 2020 – Amsterdam
The Government of the Republic of Congo – joined by NABC, the World Bank and International Fund for Agricultural Development (IFAD) organised the first ever 'GrowCongo! Invest in Agriculture Forum' on the 25th of February 2020 at the KIT Royal Tropical Institute in Amsterdam. GrowCongo! focused on providing valuable insights into the priorities and investment opportunities of the Republic of Congo's agricultural sector. The event was opened by the Prime Minister of the Republic of Congo, H.E. Clément Mouamba, and joined by other prominent stakeholders including Minister of State and Agriculture, Mr. Henri Djombo. During GrowCongo!, participating parties agreed to invest more than 80 million euros into the agricultural sector. Moreover, the AFD and EUCORD showed interest and support for further developing agricultural value chains for products such as maize, barley, and cassava. Finally,  the Forum marked the beginning of talks for setting up an oil palm and soybean plantation in the Republic of Congo.
Nov 14, 2019 – The Hague
Organised by NABC and INTL FCSTONE, the 2019 Africa Business Club was held in the Hague. The well-attended event included an interesting conversation with Plan International Nederland Director Monique van 't Hek and VSO Nederland Director Erik Ackerman, in which both speakers discussed how Africa would look like in the next decades, as well as their position towards Dutch aid policies and the role of NGO's. In addition, PARTOS, the branch organization for Dutch NGOs, presented their 'Practical guide to Inclusive Business Partnerships' which was followed by a dynamic debate and sociable networking reception between numerous members of the business and NGO community. This event-type will come back in various forms in the future.
EU-Ethiopia Business Forum
May 14, 2019 – Brussels
In May 2019, the NABC organised the 2-day EU-Ethiopia Business Forum in Brussels, on behalf of the European Commission's Delegation to Addis Ababa. This forum brought together roughly 150 companies from all over Europe and played a big role in promoting Ethiopia as a lucrative investment destination. The forum was opened by the Commissioner of the Ethiopian Investment Commission, Mr. Abebe Abebayehu. Among the speakers was Vice President of the European Commission, Mr. Jyrki Katainen. European multinationals like Volkswagen, Unilever and Philips shared insights about doing business in Ethiopia. Prior to the forum, the Ethiopian delegation engaged in company visits.
Zimbabwe Trade and Investment Seminar
Jul 4, 2018 – The Hague
The 'Zimbabwe Trade and Investment Seminar' created a platform where both foreign trade and local investment came together to discuss ways to contribute to the economic development of the new governance of the Zimbabwean government. Keynote speaker Mr. Sibusiso Moyo, the Minister of Foreign Affairs and International Trade of the Republic of Zimbabwe spoke about Zimbabwe's economic plans for its new government.
Presidential visit: H.E. Filipe Nyusi of Mozambique
May 18, 2017 – The Hague
NABC hosted a business forum on Mozambique, which was graced by the Mozambican president Filipe Nyusi. Over 150 people participated in this high-level Forum, which was organised in cooperation with Shell, Heerema Marine Contractors, Van Oord and Agility, all multinationals that are very active in Mozambique. President Nyusi traveled with a ministerial delegation. Next to the business Forum, NABC organised company visits for the business delegation that accompanied the president and his entourage.
Business Day Senegal, Cabo Verde and Guinea
Jan 26, 2017 – The Hague
The Business Day Senegal, Cabo Verde and Guinea saw the presentations of business opportunities and sector studies in Senegal, Cabo Verde and Guinea by the Dutch Ambassador in Dakar, several investment promotion agencies and consultants. Representatives of Dutch companies already active in the three countries also shared their experience of doing business to the 150 participants. These insights shared proved helpful for the many businesses, knowledge institutes and non-profit organisations attending the event. The day concluded with a networking event over cocktails at the World Trade Center in The Hague.
Oct 2, 2015 – Amsterdam
The NABC was proud to organise the Rwanda Business Day during a visit to the Netherlands of His Excellency Paul Kagame, the president of Rwanda. The Rwanda Business Day proved to be a great networking possibility between CEO's and other representatives of 300 Rwandan companies and members of the Dutch private sector.
SARA Mission to Côte d'Ivoire
Nov 21-26, 2019 – Côte d'Ivoire
In November 2019, NABC organised in collaboration with RVO and the Netherlands Embassy in Abidjan, a horticulture and poultry mission to Côte d'Ivoire.  Part of the mission was a visit to SARA (Salon de l'Agriculture et des Resources Animales) exhibition in Abidjan; which is the most important trade fair in West Africa in the field of agriculture, animal husbandry, fishing, forestry, and agrifood. The Dutch delegation presented their company and shared knowledge during workshops in the Holland Lounge, and participated in B2B matchmaking. The delegation also participated in a one day conference on Climate Smart Agriculture and  field visits to local horticulture and poultry companies.
Blue-Green Mission to Ghana
Nov 6-12, 2019 – Ghana
In October 2019 NABC organised in cooperation with RVO, a Blue-Green Irrigation Mission to Ghana. The mission focused on translating irrigation challenges into opportunities for Dutch knowledge, products, and services in the areas of irrigation and water management for sustainable agriculture. During the mission, participants met government officials from Ghana, Nigeria and Côte d'Ivoire, visited private and public irrigation schemes and participated in round-table discussions with Ghanaian counterparts. The mission was led by irrigation specialist Peter Prins from Land, Water & Food Consult.
Trade Mission to Poultry Africa Expo Kigali
Oct 1-4, 2019 – Rwanda
In October 2019, NABC organised an outgoing poultry trade mission to the Poultry Africa Summit in Kigali in close cooperation with VNU Exhibitions and the Dutch Poultry Centre. NABC mobilised a delegation of Dutch poultry companies and 'African Industry Leaders' to the Summit and developed a comprehensive mission programme. At the summit, NABC organised several technical workshops where the participating Dutch poultry companies could present innovative solutions for the African poultry market. Next to visiting the summit, individual meetings and company visits were planned.
HortiFresh Mission to Ghana
Mar 11-15, 2019 – Ghana
As part of the HortiFresh West Africa programme, NABC and Inclsve organised in March 2019 an outgoing horticulture trade mission to Ghana. The programme focused on farmer's inputs, soil improvement and value addition in the fruit and vegetable sector, including processing and packaging. During the mission, participants joined the HortiFresh Business Platform Meeting in Accra which brought together between 75-100 Ghanaian companies and stakeholders from the fruit and vegetable sector. The mission also included several field visits, a networking cocktail, B2B meetings and matchmaking.
Incoming Fact-Finding Mission from Nigeria
March 29 – April 1, 2022 – The Netherlands
At the end of March, the NABC together with the Netherlands Enterprise Agency (RVO) and the Netherlands Consulate General in Lagos, organised the first incoming mission since the start of the COVID-19 pandemic. Therefore, it was our pleasure to welcome 26 high-level representatives from the Nigerian public and private sector on the 29th of March. The delegation consisted of six Lagos and Oyo State Commissioners; 10 horticultural companies and knowledge institutes; 4 public and private delegates from the renewable energy sector and 6 public and private delegates from the circular economy sector. The sectors mentioned above were also the missions' focus areas. A seminar and cocktail kicked-off the fact-finding mission during which various inspiring speakers provided keynote addresses. This event was followed by three days of company visits.
Madagascar: Truly Authentic Pavilion at BIOFACH
Feb 2017, 2018, 2019 & 2020 – Nuremberg
Since 2017, NABC has partnered up with a group of Malagasy companies to organise the 'Madagascar: Truly Authentic' Pavilion at the BIOFACH, the world's leading fair for organic food products in Nuremberg, Germany. The pavilion is a unique place for Malagasy exporters of certified organic products to find new business opportunities with buyers, agents and partners during the fair. The pavilion has created a professional image of Malagasy organic suppliers and their products and allowed them to connect to high-end markets.
Incoming horticulture business delegation from Rwanda
Jun 15 – 19, 2015 – The Netherlands
In June 2015, NABC welcomed an incoming horticulture business delegation from Rwanda, including Rwanda's Minister of Agriculture and Animal Resources, Mrs. Gerardine Mukeshimana. The mission was organised in close cooperation with SPARK, GreenPort Holland, VDS-Acampo, and Netherlands Embassy in Kigali. The delegation, consisting of Rwandan companies from the fruit, vegetables and flower sector, participated in sector focused field visits, matchmaking and a network reception, and visited the conference 'no more food to waste' in The Hague.
Impact Cluster Kukua Na Kuku (KnK) Tanzania
May 2019 – May 2022
Kukua na Kuku – a poultry sector programme in Tanzania – was implemented by a cluster of Dutch companies that cooperate with Tanzanian poultry farmers to increase their productivity, efficiency, and the quality of their produce. By investing in the entire value chain, the programme aimed to unlock Tanzania's full potential in poultry. With the cluster's agricultural expertise and experience, Kukua Na Kuku managed to improve farm management, animal health, and the availability of quality feed and suitable equipment.
Throughout the period of implementation, the KnK Impact Cluster has achieved significant results in Tanzania in relation to programme exposure and outcomes for both Tanzanian farmers and Dutch poultry partners.
Impact Cluster NOSS Tanzania/Madagascar
June 2019 – June 2022
The New Origins Sustainable Spices (NOSS) Cluster aimed to develop the growing spices sectors in Tanzania and Madagascar through the transfer of knowledge and expertise, for example by way of NOSS nurseries, spice model farms and farmer capacity building. The programme focused on creating a sustainable value chain for export, aiming for an increase in the quality and quantity of organic and conventional spice exports from both countries to the European Union.
The progamme targeted the following crops: ginger (Tanzania), cinnamon, cardamom, cloves and vanilla (Madagascar). In Tanzania, NOSS was active in the Morogoro and Muheza/Same regions and worked closely together with spices exporters GFP and Agri ventures. In Madagascar, NOSS was active in the Tamatave region, working closely together with the CTHT and four spice exporters. Download the info leaflet on NOSS by clicking here.
IMPACT CLUSTER SEEDS 4 CHANGE (S4C) NIGERIA
March 2019 – June 2022
Seeds 4 Change (S4C) was a 3-year programme aimed for the development of the vegetable sector in Kano, Nigeria. The cluster was coordinated and implemented by the NABC and 6 Dutch companies, seed breeders and experts in biological crop protection, partly funded by the Dutch government. S4C was developed to address the growing demand and need for a greater diversity of vegetables; the lack of farmer information; poor access to inputs; and poor cultivation techniques. Through the provision of high-quality vegetable seeds and biological crop protection in combination with training for Nigerian (smallholder) farmers on how to cultivate vegetables, S4C aimed to tackle the above challenges. Access to improved inputs, capacity building activities focused on crop management, such as on-farm training and open field days, and knowledge transfer through practical demonstrations took place under the programme. Find a detailed overview of S4C impact by clicking here.
May 2016 – December 2018
The activities associated with traditional port development negatively impacts ecosystems and socio-economic functions. The aim of the UDW Greenport project was to develop a framework and tools for designing integrated and sustainable ports in Africa in which environmental, economic and public benefits are balanced. The project incorporated an integrated approach to port design that is stakeholder-inclusive and encompasses engineering, ecological, economic and governance aspects. A bottom-up approach was employed, whereby research in all four disciplines was directed at relevant and practical cases in Africa. The generated knowledge and learning was to be applied in developing tools and a generic design framework for African ports. The selected case, i.e. the expansion of the port of Tema in Ghana, demonstrated added value of sustainable designs and could serve as a catalyst for other port projects in Africa.