The winner of the Doing Business in Africa award is announced annually. The current holder of this title is: Closing the Loop.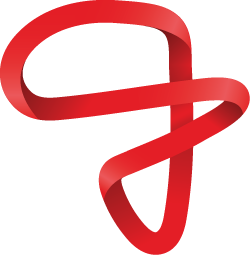 Doing business in Africa award
Each year NABC has the honour to hand out the "Doing Business in Africa" Award to one of its members. During the annual Ambassadors' Dinner at the end of the year, three pre-selected companies are given the floor to pitch themselves and their successful business activities in Africa. The audience votes on the company that has achieved an honourable success and thus wins the Doing Business in Africa Award.
Criteria for the pre-selection are among others:
Innovation
Sustainability
Profitability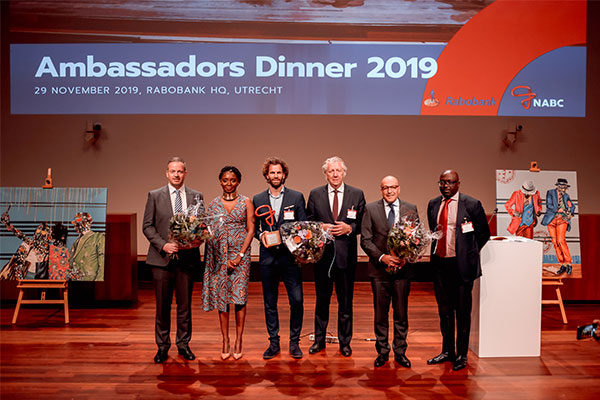 Photo L-R: Sammy Reynaert (NileDutch), Marina Diboma (NABC), Joost de Kluijver (Closing the Loop), Peter de Ruiter (NABC), Adel Lünz (Van Vliet Automotive Group) and Mackenzie Masaki (NABC) at the 2019 DBA edition. Photographer: Ruben May.
2019: Closing the Loop – Joost de Kluijver
2018: Delft Imaging Systems – Mohammed Harbiye
2017: Safi Sana – Aart van den Beukel
2016: FORM International – Paul Hol
2015: Bejo Zaden – André Dekker
2014: Waka Waka – Merijn Havinga
2013: Portside – Bas de Vaal
2012: Kroftman Structures B.V. – Oscar Tiedink and Patricia Tiedink
2011: Remco Afrique – Angelique Mbundu
2010: Intercommerce – Jan Slange
2009: BIG Machinery – Ron de Bruijn