Number of Dutch companies active: 100-150
Population: 31 million
Area: 238,533 km² (6 times the size of the Netherlands)
GDP growth: 6.5% (2019)
Head of state: President Nana Addo Dankwa Akufo-Addo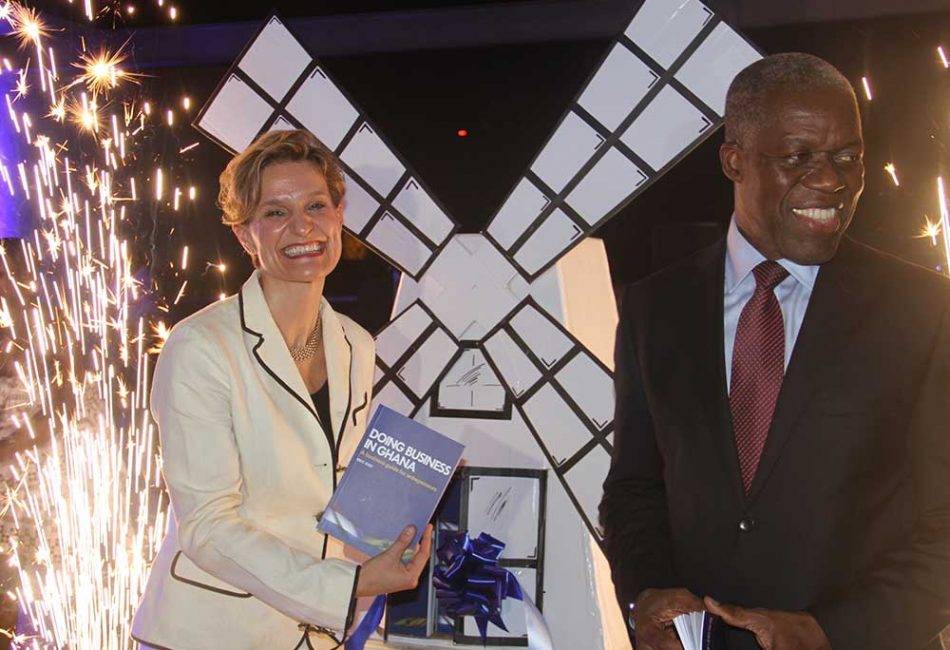 NABC organised a webinar about doing business in Ghana on May 26th, 2020. The recording is available via our YouTube channel.
NABC has for several decades been active in promoting economic development in Ghana. In the last five years, NABC has executed approximately 15 activities in Ghana. These activities are concerned with either private sector development or labour market development. Private sector development entails activities oriented towards furthering the growth of economic sectors. For example, between 2014 and 2017 NABC and our partners implemented the GhanaVeg programme. The initiative sought to improve productivity and facilitate efficient markets for Ghana's vegetable sector and attract youth into the sector. At present, NABC is an implementation partner for the Hortifresh programme, a business platform that aims to establish private-public dialogues for furthering the development of Ghana's horticultural sector. Similarly, in cooperation with our local partners, NABC is involved in activities aimed at modernising the poultry sector to improve productivity and generate employment.
On 8-17th of March 2022, a sourcing mission will take place in Ghana and Côte d'Ivoire. The visit will allow you to meet reliable suppliers of fresh and processed fruit from this rapidly developing region.
Labour market development activities are directed towards reducing barriers to labour market participation and equitable employment outcomes for youth and women. For example, through the Women and Youth Economic Empowerment project (2019/2020), NABC and our partners address discriminatory policies in the public and private sectors that hinder women and youth's employment outcomes. Moreover, NABC conducted a youth employment intervention in Ghana. The insights from the report formed the basis of the 'youth employment through agribusiness in Ghana' programme.
NABC has a strong collaboration with the Ghana Netherlands Business and Culture Council (GNBCC). The two organisations have joined their efforts, networks and activities in the GNBCC since the beginning of 2015, representing the business interests of both Ghanaian and Dutch companies.
You can find the address and contact persons of GNBCC at the Offices page.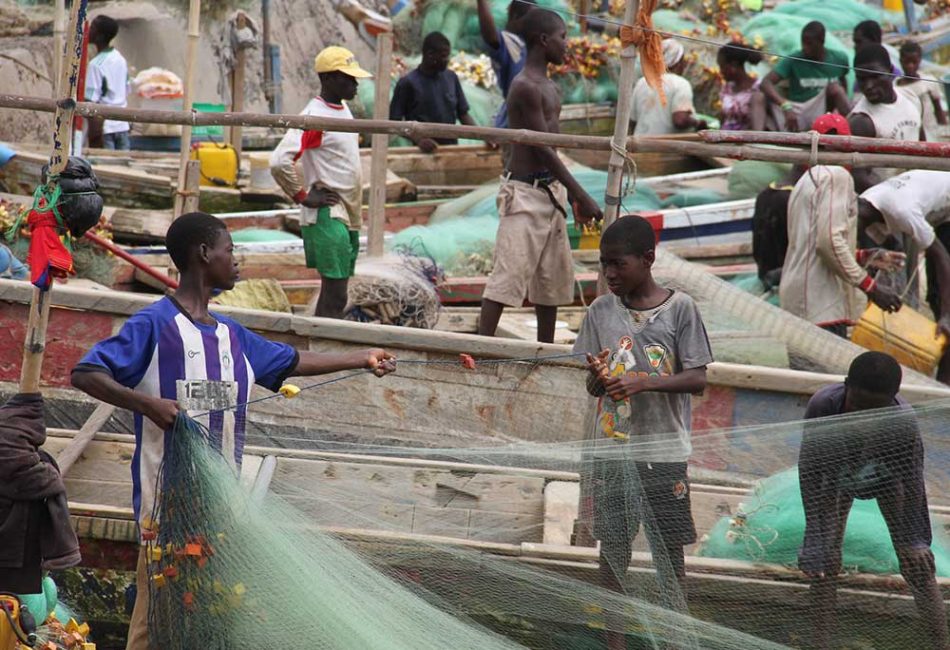 Ghana's macroeconomic situation has improved between 2017 and early 2020 before the effects of Covid-19 kicked in. The fiscal deficit has narrowed, inflation has come down, and GDP growth has rebounded, driven primarily by increases in oil production. Ghana's economy grew by 6.8 percent in 2019, according to the World Bank after expanding over 7 percent in 2017 and an estimated 6.3 percent in 2018.  However, the economy remains highly dependent on the export of primary commodities such as gold, cocoa, and oil/gas, and consequently is vulnerable to potential slowdowns in the global economy and commodity price shocks.
The government of Ghana is seeking to diversify and industrialise, in particular through agro-processing, mining and manufacturing.  It has made attracting foreign direct investment (FDI) a priority to support its industrialisation plans and overcome an annual infrastructure funding gap of at least USD 1.5 billion.
The investment climate in Ghana is welcoming to foreign investors. There is no discrimination against foreign-owned businesses. Investment laws protect investors against expropriation and nationalisation and guarantee that investors can transfer profits out of the country.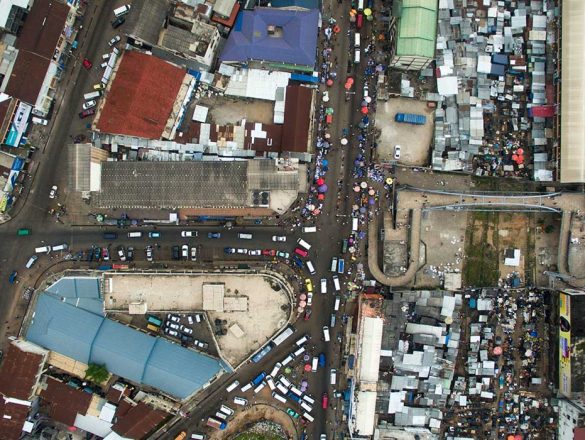 Ghana boasts of a lower degree of corruption than that of some regional counterparts. Among the most promising sectors are agribusiness; food processing; textiles and apparel; downstream oil, gas and minerals processing; and mining-related services subsectors.
The government has acknowledged the need to foster an enabling environment to attract FDI and is taking steps to overhaul the regulatory system and improve the ease of doing business, maintain fiscal discipline, combat corruption and promote better transparency and accountability.
Investment Climate Key Indicators & Metrics
Efforts to boost FDI are coordinated by the Ghana Investment Promotion Centre, a state agency mandated with creating an attractive incentive framework and establishing a 'transparent, predictable and facilitating environment' for investors. The centre registered 168 projects in 2018, with a total value of $3.54bn and an FDI component of $3.32bn. The services sector was the largest earner of foreign capital, followed by general trade and manufacturing.
In 2021 NABC conducted a study on the Ghana Food Manufacturing Industry, analysing Ghana's aquaculture, fruits & vegetables and poultry processing sectors. The report can be found here.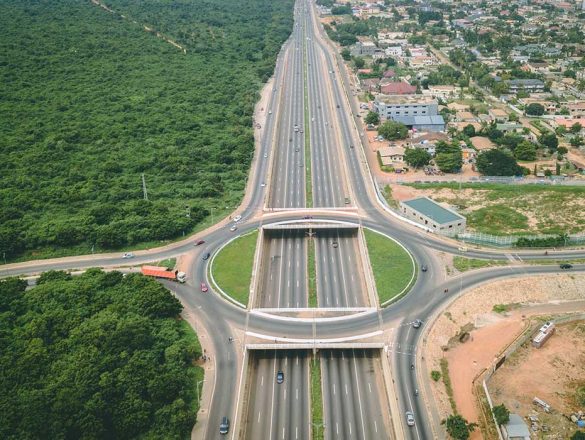 Challenges and opportunities in Ghana
Among the challenges hindering foreign direct investment are: burdensome bureaucracy, costly financial services, underdeveloped infrastructure, ambiguous property laws, expensive power and water supply, high costs of cross-border trade, shifting policy environment and lack of transparency.
Despite these challenges, Ghana's skilled labour force, abundant raw materials (gold, cocoa, and oil/gas), security and political stability make it stand out as one of the better locations for investment in sub-Saharan Africa.
Ghana and the Netherlands have maintained warm and cordial relations with both countries having resident Ambassadors in each other's capital. Over the years the Netherlands continued to build upon its solid relations with Ghana to support Ghana's economic prosperity objectives. The Dutch Aid to Trade policy is in line with the Ghana Beyond Aid Policy, which has the ambition to finance its own development and economic ties gradually replacing official development aid (ODA). The Netherlands and Ghana are working together productively on inclusive growth.
The Netherlands also created incentives for the Ghanaian and Dutch private sector to invest in clean drinking water, clean and safe sanitation and waste recycling. These efforts showed good results meeting targets and in some cases exceeding them. While working on a responsible and durable transition from aid to trade, the Netherlands in Ghana also visibly contributed to a number of Sustainable Development Goals (i.e. 6, 8, 12 and 16).
The current Ghanaian Ambassador in the Hague is H.E. Mr. Francis Danti Kotia. For more information, please visit: www.ghanaembassy.nl
Presence of Dutch companies
The total number of Dutch companies active in Ghana is estimated at between 100 and 150.