Number of Dutch companies active: 15 Dutch companies and over 100 joint-ventures
Population: 101 million (2020 projection)
Area: 1,001,450 km² (24 times the size of the Netherlands)
GDP growth: 5.6% (2019)
Head of state: President Abdel Fatah al-Sisi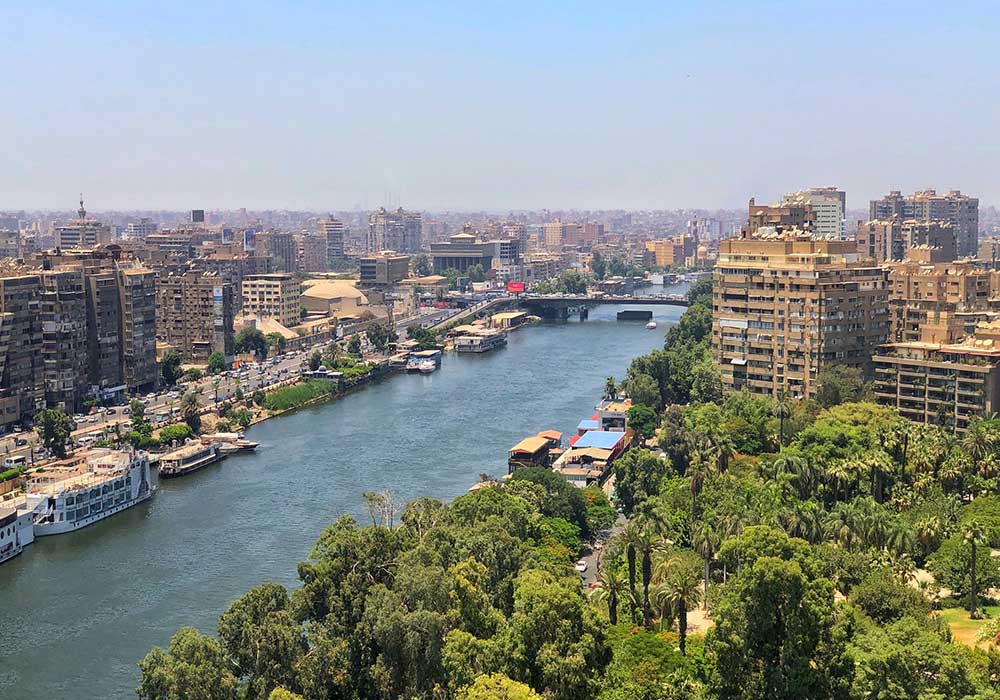 NABC organised a webinar about doing business in Egypt on April 21st, 2020. The recording is available via our YouTube channel.
In September 2019, Rosmarijn Fens and Peter de Ruiter visited the country as a follow-up on the participation of a high-level delegation headed by the Egyptian Businessmen's Association (EBA) in  the AfricaWorks! 2019 conference in Rotterdam. EBA, one of the oldest business associations in Egypt with currently 550 members, and NABC signed a MOU during Africa Works! with the promise to strengthen the economic ties between the two countries, fitting well in the new Dutch 'Africa Strategy' that was launched in November 2019.
Concluding the successful visit, NABC identified opportunities for future projects and activities, including:
an incoming delegation to the Netherlands from the Suez Canal Economic Zone
an outgoing blue-green (irrigation) mission as suggested by the Minister of Agriculture
Setting up a bilateral Chamber of Commerce/Dutch Hub in Cairo
Organisation of several "Inform & Inspire" sessions on opportunities in the focus sectors.
In 2021, NABC hosted an Inspiration, Knowledge-Sharing and Matchmaking visit to Egypt. NABC's Managing Director Rosmarijn Fens led a group of 12 Dutch companies who delved into the climate-resilient agricultural opportunities of Egypt. During the visit, an MoU was signed with the Egyptian African Businessmen's Association.
Challenges and opportunities
Egypt struggles with desertification, raw sewage, limited freshwater resources, polluted Nile water, and a rapid population growth. The Nile delta and the narrow valley of the Nile make up only 5.5 % of Egypt but houses over 95% of its people, 30-40% of its agricultural production and 50% of its industrial production. Agriculture is a major component in the Egyptian economy, contributing to 14.5% of the country's GDP and accounting for 28% of all jobs and 55% of employment in upper Egypt. Egypt's agriculture is dominated by small farms using traditional practices that do not meet international standards.
About 95% of Egypt is desert and it suffers from a shortage of freshwater resources. Renewable water resources are fully exploited while non-renewable water resources are quickly consumed. There is an increased water supply demand from all sectors: industrial, agricultural and domestic.
About 80% of the Nile water available for Egypt is used for agricultural production. That share will decrease as upstream countries are using and claiming more water and polluting river water with detrimental effects for downstream Egypt. Nile water supply is expected to decrease with about 35% in the next 20 years. Due to the strong population growth, it will have devastating effects on Egypt's agriculture and hence on food security. The agricultural sector therefore faces a huge challenge to manage its adequately water resources to allow it maintain the current level of food production and security. Besides this pressure on the Nile water supply in Egypt, climate change is becoming increasingly a threat as it leads to unpredictable growth seasons.
Opportunities can be found in drinking water treatment technologies, climate smart agriculture (remote sensing/geo data), irrigation, water management, soil improvement, saline farming, circular water cycle,  reducing postharvest losses, improving the agriculture value chain, circular agriculture etc.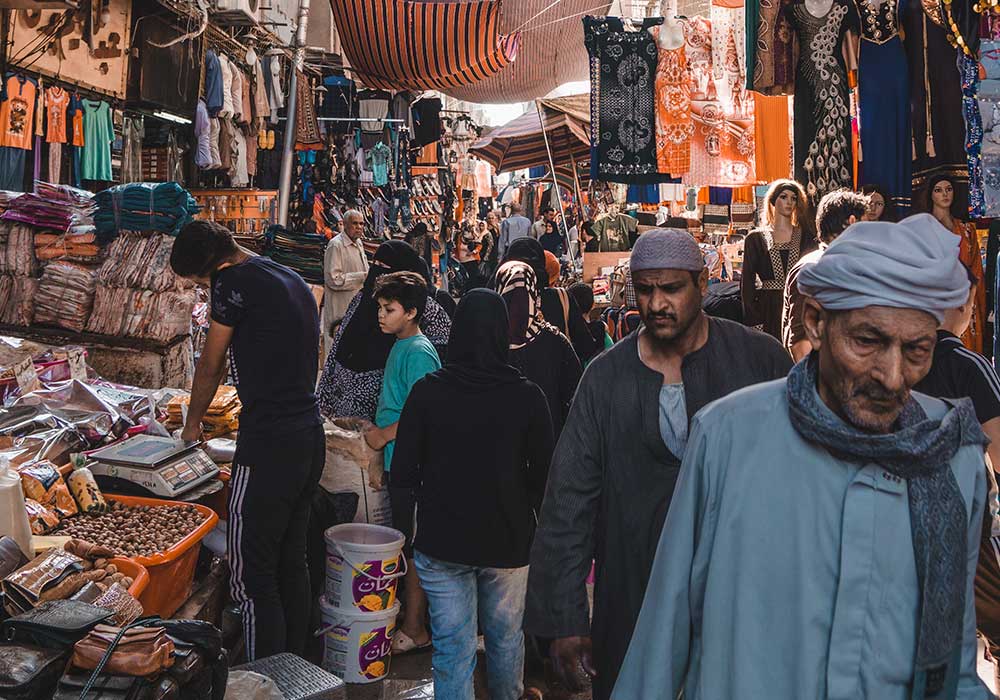 The discovery of the giant Zohr gas field is expected to help to make Egypt's industrialisation plans a reality and together with a strong focus on renewable energy has turned the country's power supply from shortage to surplus and Egypt into an energy exporter. Egypt aims to reach 20% renewable energy consumption by 2022 and large projects are currently being implemented in hydro, solar (The BenBan Solar Park, touted to become the biggest solar photovoltaic park in the world) and wind.
In energy, the Netherlands and Egypt can cooperate in the development of Egypt as an energy hub, in energy transport and capacity building.
In late 2016, Egypt entered into a new agreement with the IMF. Today, the government is performing well under the $12b IMF loan programme, a reform agenda that focuses on major monetary, fiscal and structural reforms. Main points of the reform agenda include a liberal currency regime (bringing the value of the Pound down by more than half), cutting fuel and utilities subsidies, increasing tax collection and introducing legislation to improve the business climate and attract foreign investment. Additionally, Egypt introduced a social protection program for the most vulnerable and on increasing employment for the youth and for women.
In 2018, inflation was still 20% but has been improving since and dropped down to 8-9% in July 2019. Economic growth has been around 5.5% (5.8% in 2019) and unemployment decreased to 10%. The population of Egypt reached 101 million in 2020. The population growth is 1.9% and expected to reach 140 million people by 2050.
GAFI (General Authority for investment and Free Zones) is an affiliate of the Ministry of Investment (MOI) and the principal government body regulating and facilitating investment in Egypt.
Since December 2109, GAFI falls directly under Prime Minister Mostafa Madbouly while before it was headed by Mrs. Dr. Sahar Nasr, Minister of Investment and International Cooperation from 2015-2019.
GAFI has developed an investors map with an interactive online overview of all projects and investment opportunities in Egypt as well as detailed information and data that local and foreign investors require. To improve Egypt's current rank of #120 out of 190 countries in the World Bank Group's 2019 Ease of doing business report, GAFI opened the 'Investor Service Centre', a brand-new, advanced 'one-stop-shop' where investors can set-up their company (in one day) and execute all necessary activities under one roof. To further strengthen the position of Egypt in Africa, the international 'Africa 2019 Investment for Africa Forum was held on November 22-23 2019 in the New Administrative Capital in cooperation with the Ministries of Foreign Affairs, Trade and Industry.
The Netherlands Embassy in Cairo houses a relatively large economic department including an agriculture attaché with staff and a Dutch water-expert. Furthermore the Egyptian-Dutch Business Club headed by Mr. Tarek Tawfik, counts for around 100 members and organises informal business meetings supported by the Netherlands Embassy.
Egypt is represented in the Netherlands via its embassy in The Hague led by Ambassador Mr. Hatem Elsayed Mohamed Kamaleldin.
Presence of Dutch companies
With 15 Dutch companies active in Egypt, and 150 companies that have business relations with Egypt, there is an ongoing process of establishing a promising trade relation with the Netherlands.