Rosmarijn Fens is a true globe-trotter; she has worked in 3 different continents and 7 different countries in the last 20 years. She has worn many hats in her career and enjoys multi-disciplinary projects with many stakeholders. Her professional value boils down to her unique mix of work experience in all three sectors; public, private & non-profit.
Rosmarijn started her career as a management consultant with Arthur Andersen where she worked in both Curacao and Buenos Aires. In Miami she joined the Consulate-General of the Netherlands as senior economic officer where she was responsible for promoting and facilitating Dutch export and Dutch direct investment in the South-Eastern USA. In Singapore she worked as an advisor for water & the environment for the Embassy of the Netherlands.
She organised a successful study trip for the Singaporean Minister of the Environment and Water Resources and his delegation to the Netherlands to showcase the Dutch expertise in the field of water technology and delta technology. Besides that, she was responsible for the coordination of a productive Dutch participation at the Singapore International water Week 2012.
In 2015 she decided to add the non-profit sector to her experience and she joined WaterAid in London, the largest non-profit organization that focuses on the three essentials that transform people's lives: water, sanitation and hygiene.  Rosmarijn was part of the Corporate Partnership team of WaterAid and she joined the WaterAid Speaker Network.
At NABC, Rosmarijn has been in charge of organising our flagship event Africa Works!, a thematic business conference organised to position, promote and market the African continent as a valuable trade and investment destination.  Africa Works! 2019 presented the theme of Future African Cities and welcomed over 600 participants and 12 African delegations. The conference featured 13 keynote speakers, 2 high-level Round Tables and 25 inspiring workshops about themes related to urbanization challenges African growing cities are facing.
Rosmarijn Fens was appointed as the new Managing Director of NABC in late 2020 and started her new position in January 2021. Rosmarijn speaks many languages and enjoys travelling. Her life credo is "don't call it a dream, call it a plan!"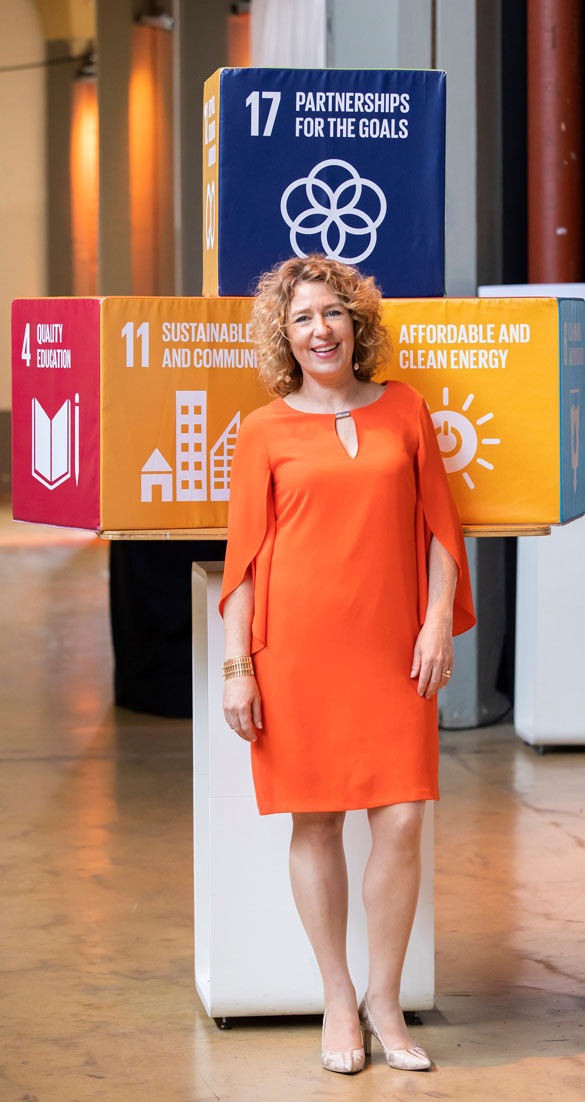 Rosmarijn Fens is NABC's first point of contact for questions related to Egypt and Morocco.