Peter de Ruiter has a strong affiliation with Africa and is convinced that the private sector plays a crucial role in the economic and sustainable development of the African Continent. Peter has been involved in the work of the Netherlands-African Business Council as Senior Counsel for many years. Peter was the Managing Director of the NABC from 2017 to December 2020.
Before taking up the leadership role of the NABC organization, Peter built up over 30 years of professional experience as Partner for PwC and EY. He worked and lived in a number of countries and gained international business expertise in emerging and developing markets such as Central Eastern Europe, and West Africa.
Peter is a trained international tax lawyer with a passion for the technical aspects of global and regional trade and transnational investment projects. He built up an outstanding track record of successful high-profile client engagements, always with the focus on achieving the business objectives of his clients. As Senior Partner at PwC, Peter has led larger (up to 300 staff) teams operating in a number of different jurisdictions.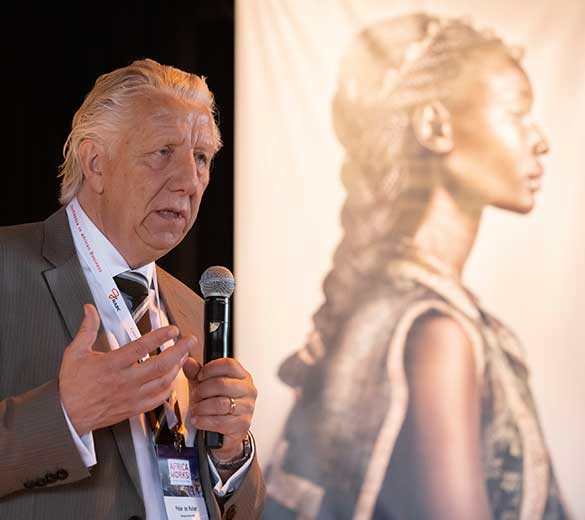 At NABC, Peter played a key role creating a valuable cooperation with employers' federation VNO-NCW, which led to the adoption of the new Dutch private-sector-led Africa strategy in November 2019. During his time as Managing Director, NABC has grown significantly on the African continent, by opening up project offices in northern Nigeria and Tanzania.