Lotte joined the NABC team in October 2022 as Project Coordinator to assist with the implementation of two strategic programmes, namely the Business Development Support programme for SMEs in the Poultry and Horticulture Sector in the Sahel region, and a programme that promotes investment and development in the Moroccan Agri-Food processing sector. Furthermore, Lotte is involved in the coordination of NABC's trade missions in Francophone Africa and provides assistance for assignments from the Africa Insights Desk.
Prior to joining NABC, Lotte has worked for several employers. After her internship at the Ministry of Foreign Affairs in The Hague during which she contributed to the ICSR Covenant on gold, she worked as a Junior Project Manager for VNG International which included traveling to Bénin and Burundi. Thereafter, Lotte worked in Brussels as a Project Officer for the European Covenant of Mayors project to help progress sustainable futures on a local level. Most recently, she worked as a recruiter at JS Consultancy.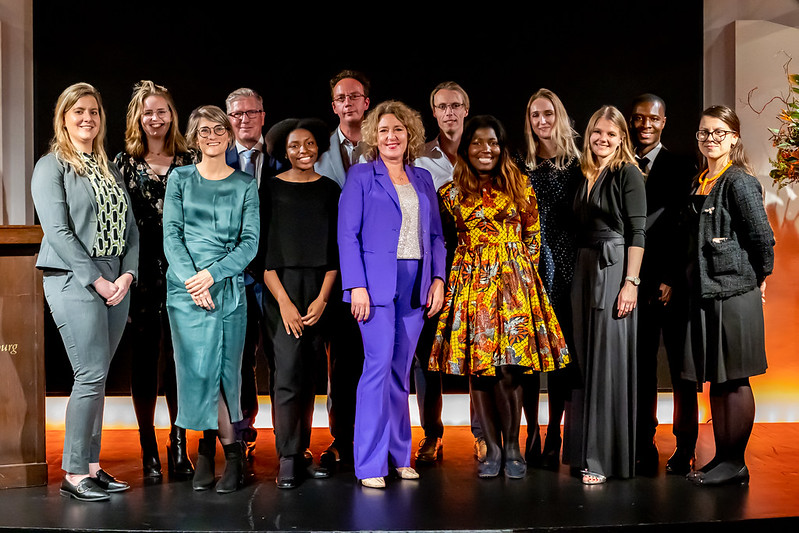 Lotte holds a bachelor's degree in International Relations and International Organisation, and a master's degree in Global Governance from the University of Groningen, for both degrees she wrote the final theses on the topic of Corporate Social Responsibility. Lotte is convinced that the private sector plays a prominent role in the sustainable, social, and economic development of the African continent. In her opinion, doing business and doing good can go hand in hand if, in addition to profit, the effects on people and the environment are also taken into account. This attitude reflects in Lotte's ambition to help create opportunities that benefit everyone involved within her work at NABC.
Lotte Nienhuis is NABC's first point of contact for questions relating to Benin.