Quadraat Global: Business Development and Project Management
What to do when you have a great idea for setting up a company in an African country, but you lack the expertise and/or time to develop it yourself? Then call in Quadraat Global, a NABC member company.
13th of April 2021
Member Spotlight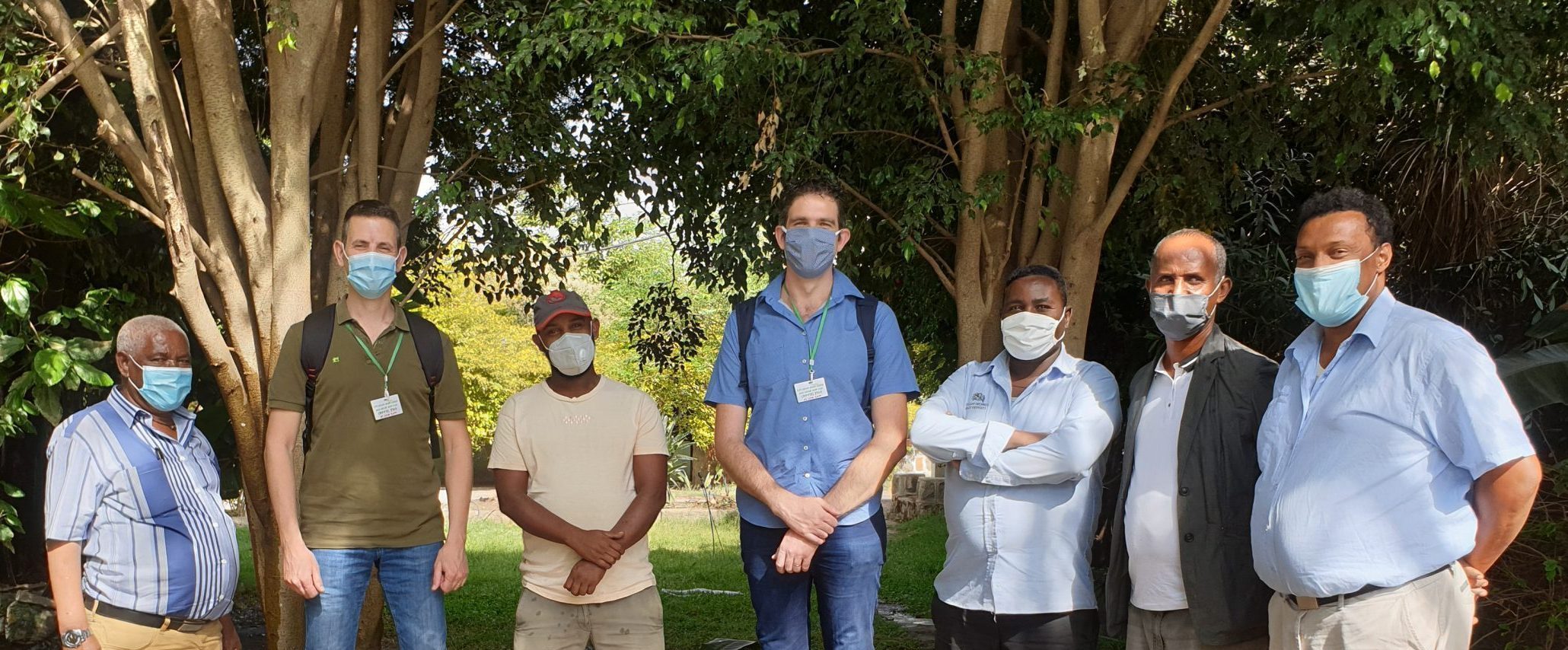 Quadraat Global's Hans Walhout makes it clear from the beginning: 'We are practical and hands-on. At Quadraat Global we do not just develop business plans. We have a hands-on approach and make sure that the right activities are undertaken to develop our customers companies.' Hans previously worked in Ethiopia for 9 years, where he successfully developed ESPBC, a steel factory in Debre Zeit. Upon returning to the Netherlands in 2019, he joined Quadraat Global. 'At Quadraat Global we have the goal to develop successful companies in African nations, having a positive impact on both local and wider communities,' Hans explained.
Although Quadraat Global is prudent with naming customers, Gert Jan Sonnevelt names a few recent projects that the company is involved in. 'For a Dutch investor we are currently setting up a factory in Ethiopia, producing EPS (Styrofoam) products – in Dutch called piepschuim– under the name of White Pearl. We support the investor throughout the entire process. It starts with the business plan, it involves hiring and training staff, purchasing and importing of equipment, and overseeing the set-up process.' Another example he mentions is supporting the Dutch clinical research software company Your Research in the expansion of its operations to South Africa. 'We are actively involved in developing Your Research's international market presence, starting up from scratch and engaging with first potential customers in South Africa.' Gert Jan mentioned.
Next to South Africa and Ethiopia, the company is active in Kenya, Uganda and Nigeria. Gert Jan and Hans have just returned from a business trip, where they performed a due diligence at five portfolio companies of the US-based impact investment firm TodayTomorrow Ventures. 'For two weeks, we travelled in Ethiopia to analyse the performance and growth potential of the companies.' Gert Jan said. Despite the current travel restrictions, the duo believes working visits, while adhering to all rules and regulations, are necessary. 'Too often, relations between foreign investors and local management teams are under pressure. As this can be prevented by meaningful interaction, we are supporting and connecting investors and local teams. Developing impact-generating companies, that's our raison d'être!' Hans concluded.
Learn more about Quadraat Global via www.quadraat.global