Ambassador of The Netherlands visited the Kukua na Kukua Poultry Training Farm in Tanzania
The Ambassador of The Netherlands in Tanzania H.E. Wiebe de Boer visited the Kukua na Kukua Poultry Training Farm (KnK) in Kilacha, Moshi on November 10th 2021. He was accompanied by the Dutch Agricultural Advisor, Ms. Ingrid Korving.
15th of November 2021
News item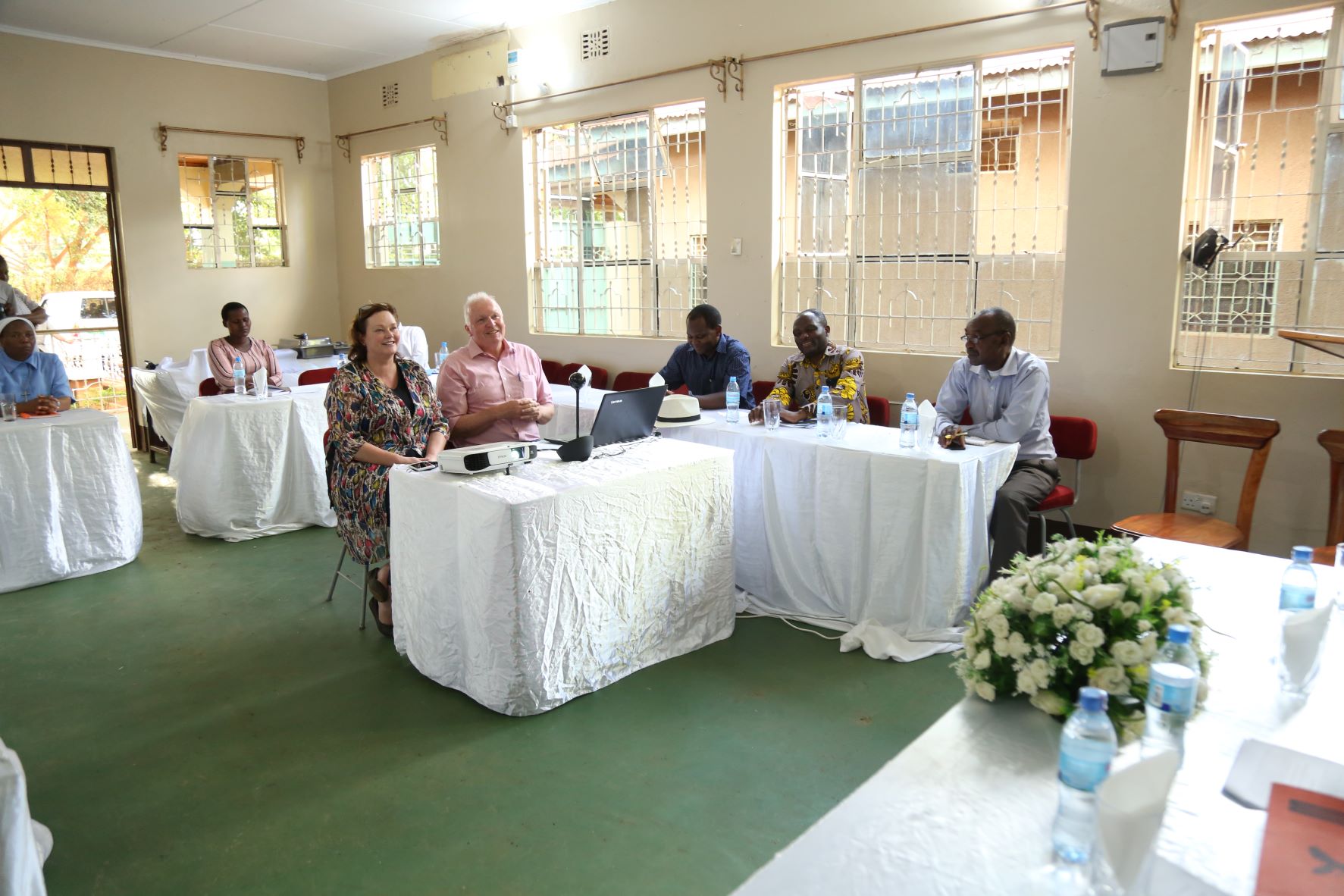 Hosted by the local stakeholder, Kilacha Agriculture and Livestock Training Center (KALTC), the Ambassador toured the training farm which was completed in August 2020. Speaking at the tour, KALTC General Manager, Father Jerome Silayo explained how the farm has been serving as a training ground for layers for Tanzanian trainees as part of the Kukua na Kuku program.
The construction of the second training farm is underway and is expected to be completed in November 2021. This will have broiler chicken and will also host trainings for Tanzanian poultry stakeholders. The Ambassador then had an opportunity to speak to the stakeholders through an online platform where he got to hear their feedback and challenges of the project and particularly working remotely due to the global pandemic.
Kukua na Kuku is a collaborative project between Tanzania and the Netherlands to transform Tanzania's poultry sector using Dutch technologies. The Kuku ana Kuku impact cluster hosts seven Dutch companies namely, Aeres University of Applied Science, Impex, iGrowChicken, Trouw Nutrition and Hendrix Genetics. Others are Vencomatic and GD Animal Health.