Number of Dutch companies active: 60-70
Population: 36.91 million
GDP growth: 3% (2018)
Head of state: King Mohammed VI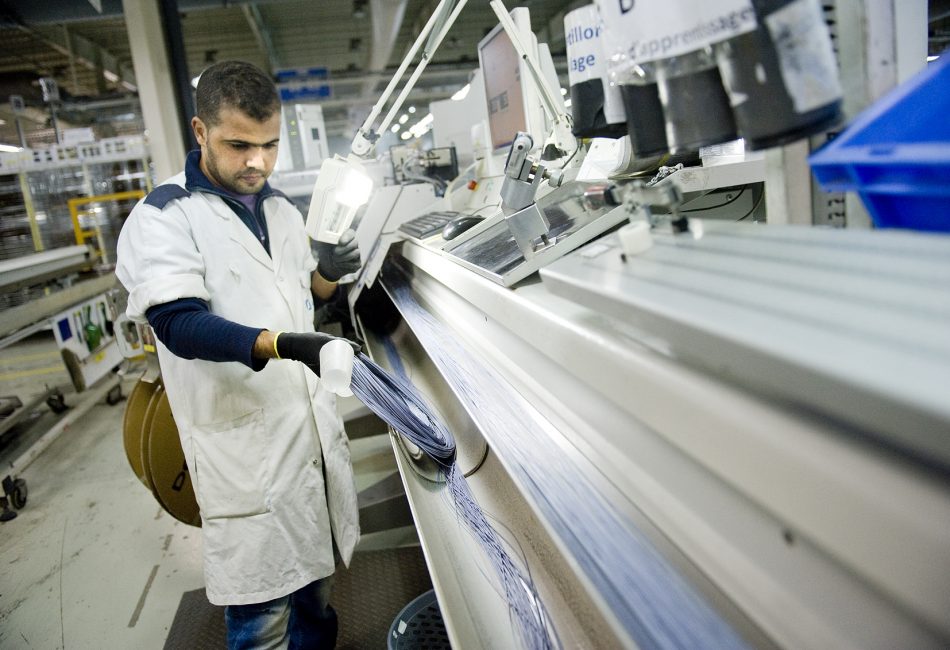 Morocco is the fifth-largest economy of Africa. In recent years, NABC has been working closely with Morocco. In response to an invitation issued by the office of the Agricultural Counsellor at The Kingdom of the Netherlands Embassy in Rabat, NABC developed an "Opportunity Identification Study on the Poultry Value Chains in Morocco" and subsequently shared the results with the Dutch poultry private sector in a Webinar in April 2022.
Download: Opportunity Identification Study on the Poultry Value Chains in Morocco
In addition, the NABC and the Moroccan Investment and Export Development Agency (AMDIE), that is part of the Moroccan Ministry of Commerce, signed a one-year contract in April 2022, to promote investments and developments in the Moroccan Agri-Food processing sector.
Three years ago, in April 2019, the fourth edition of Africa Works! was themed 'Future African Cities.' It was opened by Ahmed Aboutaleb, the mayor of Rotterdam. Morocco hosted a country workshop where it highlighted investment opportunities in Morocco's main cities. In 2018, the NABC conducted a business opportunity report on Morocco's Renewable Energy Sector and on the reuse of wastewater in Morocco.
Download: Business Opportunities Renewable Energy Morocco
Download: Business Opportunities report: Reuse of wastewater in Morocco
In 2016, NABC received an incoming trade delegation from Morocco including the Agency for Solar Energy, Ministry of Water, Energy & Environment and L'office Chériefien des Phosphates. In preparation of the COP 22 the Moroccan delegation came to the Netherlands to meet Dutch companies for trade, business and investment opportunities.
Photo: An employee of a factory that manufactures electric wires for cars in Tanger. (C) Rik Goverde
In 1999, King Mohammed VI ascended the throne. He started a new era for development by stabilising the economy. He supported large infrastructure projects (Tangier Med Port, Highways, National Social Housing Strategy) and launched major industrial development strategies (automotive, aeronautics). In 2009, the country experienced major economic impact of the global economic crisis. However, from 2015, the country repositioned itself as a hub for FDI and as a gateway to Africa with growth rates ranging from 3 to 4 % per annum.
Morocco is often seen as a gateway to Africa and a hub for foreign direct investment. Just recently, Orange Telecom, a multinational telecommunications corporation, opened its Africa and Middle East Headquarters in Casablanca. The Moroccan government is emphasising on this geostrategic position to attract investment and established the Casablanca Finance City (CFC) in 2010. The CFC is mandated to attract companies to establish their operations in Morocco and to make use of Morocco's political stability and favourable geostrategic position between Europe and Africa as a base for expanding their operations in Sub-Sahara Africa. Setting up business operations in the CFC provides fiscal benefits such as a tax drop to 0 percent in the first years. In addition, the CFC confers legal facilitations, tax incentives and exchange facilities.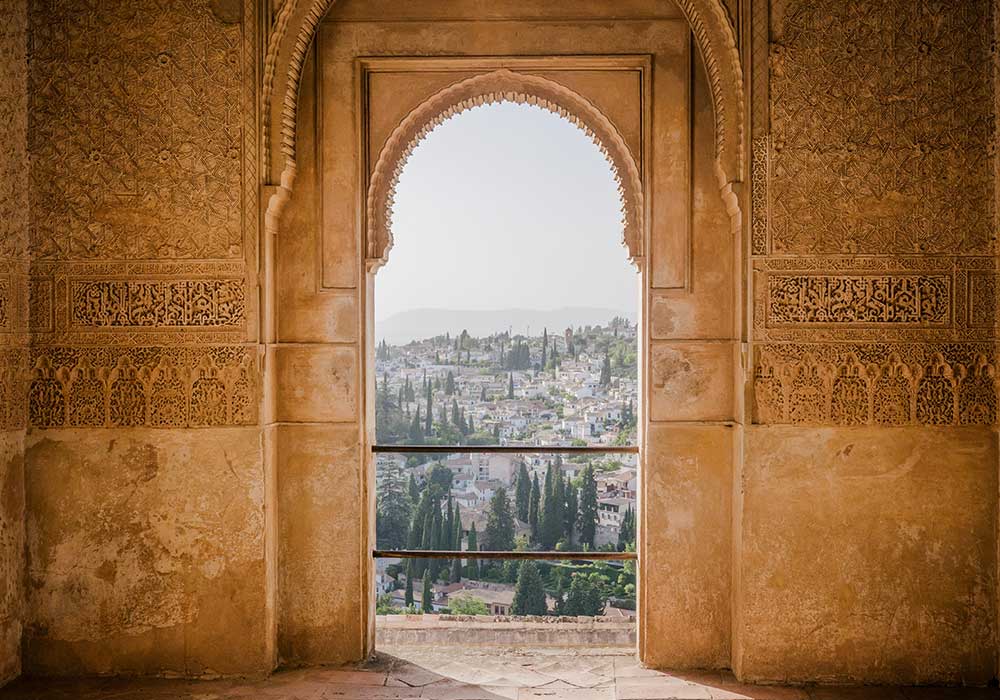 Opportunity sectors & exports
The main opportunities for Dutch companies are found in agriculture (horticulture, livestock breeding, greenhouses, aquaculture), renewable energy (solar energy, wind, hydrogen, green ammonia, solar pumps) and water (wastewater treatment, water management, smart irrigation, coastal protection etc.)
Automotive & aeronautic manufacturing
Morocco is Africa's second biggest exporter of vehicles, with leading investments from Renault- Nissan alliance and the PSA Group.
Morocco is a manufacturer of aircraft parts, for global aviation companies such as Bombardier, Delphi, Eaton Corp and Stelia Aerospace. Together with Boeing, the country is working towards a Boeing aerospace suppliers' ecosystem.
Morocco is the world's largest producer of phosphate but is seeking to increase more underdeveloped segments of mining. Phosphate is mainly used for agricultural fertiliser which is also one of Morocco's export products. In total, Morocco is exporting 1.7. billion US Dollars worth of mineral and chemical fertilisers.
Morocco's fashion and textile's sector are also growing, with increasing exports of women and men's knit wear and becoming a more attractive sourcing option when looking at rising (labour) prices in Asia, proximity and the need for quality and sustainable production processes.
Export of tomatoes (during winter period), beans, sweet peppers, avocado, pumpkin, olives, onion, cucumber, potato, strawberries (soft and red fruit), peaches, mandarins (citrus fruits in general), melons, grapes, almonds, dates.
Tomatoes: Growing tomatoes in Morocco provides a business opportunity for Dutch growers, enabling them to supply to the EU in the wintertime, complementing European production. Main tomato growing areas are Agadir, Guilmim, Safi and Dahka. Next to export to the EU, export to other African countries also provides business opportunities. Besides opportunities for growers, the horticultural (export) sector in Morocco is an interesting market for Dutch horticultural suppliers: greenhouse suppliers, seed breeders, suppliers of (smart) irrigation, (solar powered) pumps etc.
Morocco exports over 140.000 tons of soft fruit, of which 40% is red fruit (90% is exported to EU countries), varying from strawberries, raspberries and red cranberries. In addition, Morocco is a market leader in frozen strawberries. 20% of EU frozen strawberry imports come from Morocco (CBI) at more competitive prices compared to Poland, the main EU supplier.
In Morocco there is an increasing demand for poultry products. Upstream, the broiler sector is relatively well organised. However, down-stream, in terms of processing and marketing, there is room for improvement. There are opportunities for suppliers of slaughtering (and other processing) equipment, cold storage, egg branding, packaging, sorting and marketing technologies.
Morocco is the largest African maritime fisheries producer. Freshwater fish farming, this sector is currently emerging as one of the government's ambitions.
Morocco imported a value worth of 1 billion euros from the Netherlands in 2018, mainly petroleum products and crude oil, fish, shell and molluscs and plant-based oils and fats.
Business Climate and do's and don'ts
When doing business in Morocco, it is important to get well-accustomed to the Moroccan market and customs and get to know the legal framework (customs, sanitary standards, technical standards) and public procurement rules.
Morocco is a hierarchical society; therefore, it is important to know the position (job title) of your (business) partner and respect seniority.
In addition, when doing business in Morocco, personally relationships are highly valued.
It is advisable to get a good agent or distributor in the country, where speaking French is of great help.
Foreign ownership of land is not allowed in agriculture and horticulture, while long-term lease is not possible.
The Netherlands is represented in Morocco via its embassy in the capital Rabat, led by Ambassador Mr. Jeroen Roodenburg. The Head of the economic department is Mr. Luc Schillings and the Agricultural Counselor for Northern Africa is Mr. Jaap Satter (starting in autumn 2022).
Morocco is represented in the Netherlands via its embassy in The Hague, led by Ambassador H.E. Mr. Mohamed El Basri.
Presence of Dutch companies
There are currently around 60-70 Dutch companies active in Morocco.