Number of Dutch companies active: 75
Population: 126 million (2023 projection)
Area: 1,104,300 km² (27 times the size of the Netherlands)
GDP growth: 7.5% (2022)
Head of state: President Sahle-Work Zewde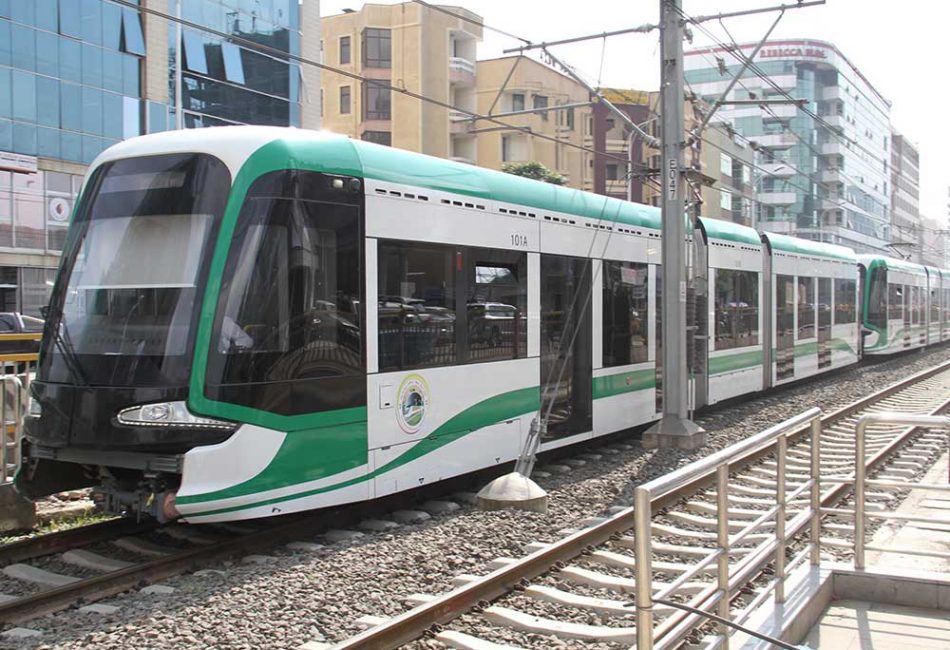 NABC has been conducting various projects and activities in Ethiopia. Dutch initiatives starting commercial companies in the agriculture sector in Ethiopia laid the foundation for further cooperation in private sector development. In the last decade, NABC was actively engaged with the stakeholders in the poultry, dairy and feed value chain; from the multi-annual program of the Holland Africa Poultry Partners, ToT and G2G programs to trade- and knowledge missions.
In recent years, various trade missions between Ethiopia and the Netherlands have been organised by NABC. In May 2019, the NABC organised the EU-Ethiopia Business Forum in Brussels, on behalf of the European Commission's Delegation to Addis Ababa. This Forum brought together roughly 150 companies from all over Europe and played a big role in promoting Ethiopia as lucrative investment destination.
Further, in cooperation with the Embassy of the Federal Democratic Republic of Ethiopia in the Netherlands, the 'Invest in Ethiopia Forum' was held in October 2018 in The Hague. The Forum sought to inform the Dutch business community about the burgeoning opportunities in Ethiopia's Cloth and Textile & Agro-processing sectors.
In November 2015, NABC organised – together with the Ethiopian Embassy in Brussels and the Dutch Embassy in Addis Ababa – the first Ethio-Netherlands business event, aimed at informing investment opportunities between Ethiopia and the Netherlands.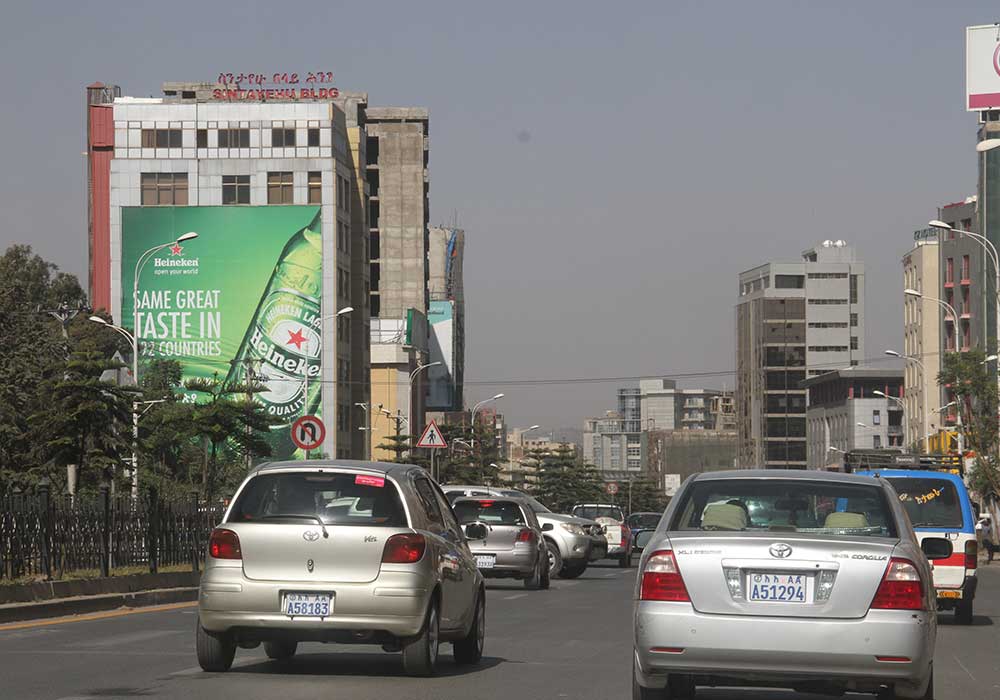 Over the last year, Ethiopia has undertaken unprecedented economic and political reforms.  The new Ethiopian government, led by Prime Minister (PM) Abiy Ahmed, who was sworn in on April 2, 2018, announced at the outset its plan to democratise the country, reform the economy, and increase private sector participation.  Early in his tenure, PM Abiy addressed some of the public's numerous longstanding grievances, including: ending the State of Emergency imposed by the government prior to his ascension; closing a notorious detention center; releasing thousands of political prisoners; restoring mobile internet throughout the country; retiring members of the political "old guard," who were perceived as in the way of reform; and, reframing the government's posture towards opposition parties.
On the economic front, the new administration is working to partially or wholly privatise major state-owned enterprises (SOEs) in the telecom, aviation, power, sugar, railway, and industrial parks sectors.  In addition, the Government of Ethiopia (GOE) lifted a restriction on the logistics sector and enacted a law that allows Public Private Partnerships (PPP) to gradually open up some sectors of the economy to foreign investors.  Ethiopia's rapprochement with Eritrea could possibly open up alternative ports for trade. Furthermore, the country recently ratified the African Continental Free Trade Area Agreement and eased visa requirements for African Union member countries with the goal of enhancing regional trade and tourism and attracting foreign direct investment (FDI). The GOE announced its commitment to modernise the financial sector, improve the ease of doing business, and enhance macroeconomic and fiscal management.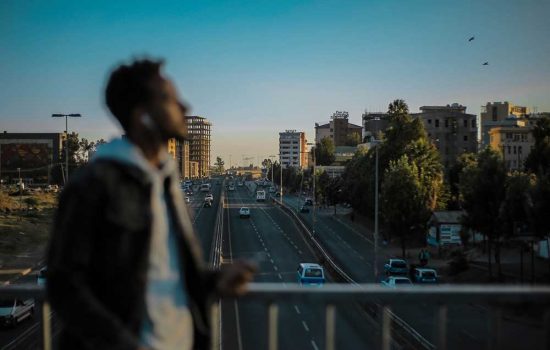 Ethiopia's economy is currently in transition.  Coming off a decade of double-digit growth, fueled primarily by public infrastructure projects funded through debt, the GOE has tightened its belt, reducing inefficient government expenditures, putting a moratorium on most new government mega-projects, and attempting to get its accounts in order at bloated state-owned enterprises (SOEs).  The IMF put the growth of the Ethiopian economy at 7.7 percent for FY2017/18 and is projecting an 8.5 percent annual growth rate for the medium term. Ethiopia is the second most populous country in Africa after Nigeria, with a population of over 100 million, approximately two-thirds of whom are under age 30. Low-cost labor, a national airline with 105 passenger connections, and growing consumer markets are key elements attracting foreign investment.
Ethiopia's imports in the last year have experienced a slight decline in large part due to a reduction in public investment programs and a dire foreign exchange shortage.  However, export performance remains weak, declining due to falling primary commodity prices and an overvalued exchange rate. The acute foreign exchange shortage (the Ethiopian birr is not a freely convertible currency) and the absence of capital markets are choking private sector growth.  Companies often face long lead-times importing goods and dispatching exports due to logistical bottlenecks, high land-transportation costs, and bureaucratic delays. Ethiopia is not a signatory of major intellectual property rights treaties.
All land in Ethiopia formally belongs to 'the people' and is administered by the government.  Private ownership does not exist, but 'land-use rights' have been registered in most populated areas.  The GOE retains the right to expropriate land for the 'common good,' which it defines to include expropriation for commercial farms, industrial zones, and infrastructure development.  Successful investors in Ethiopia conduct thorough due diligence on land titles at both the state and federal levels, and undertake consultations with local communities regarding the proposed use of the land.  The largest volume of foreign direct investment (FDI) in Ethiopia comes from China, followed by Saudi Arabia and Turkey.
Opportunities and challenges
Ethiopia has an extensive home-market and there is a big potential for long-term growth. Chances lie in agriculture (agro processing, cooling andlogistics and main inputs for livestock and crop production) infrastructure (on roads and maintenance), the construction of (air)ports, and the liberalisation in telecom (100 million potential users, of which 40 percent use mobile phones). Textile and clothing-production is vastly growing, making the city of Hawassa a prominent upcoming textile hub.
Countries like China, India and South-Korea have already invested in factories in Ethiopia, whilst a growing number of American and European companies are exporting their clothing from the country. Challenges are access to financing and stable access to electricity and internet. In addition, there is a shortage of foreign currency, and the presence of an unstable Ethiopian currency. This makes it difficult to repatriate domestic generated income. Additionally, there is inflation, the workforce is less efficient, there is local production of low quality and the country has bad infrastructure.
The Netherlands has a long tradition of good relations with Ethiopia. The countries work together in several areas, such as agriculture and food security. The Dutch government supports government programs as well as Dutch companies, NGO's and knowledge institutions in Ethiopia. In the context of moving from aid to trade, promising avenues for future cooperation lie in horticulture, livestock production and manufacturing through investments from Dutch companies and good opportunities for Ethiopia.
Ethiopia opened an embassy in The Hague in 2018. However, it was shut down in 2021. The nearest embassy of Ethiopia is in Brussels. It is led by Ambassador Hirut Zemene.
Presence of Dutch companies
The Dutch Embassy plays an active role in advising and supporting Dutch companies, and has attracted new Dutch and other foreign investors. Since 2004 many Dutch companies started joint ventures in Ethiopia, bringing the total to about 130. These investments are translated into ca. 70.000 direct jobs.
Dutch companies active in Ethiopia are united in the ENLBA (Ethiopian-Netherlands Business Association).
Head of Business Development