Tech Company Tunga wins Doing Business in Africa Award of 2022
The 'Doing Business in Africa' (DBA) award is an annual prize for a Dutch company operating in Africa, and was awarded on the 24th of November 2022 to Tunga by the NABC.
7th of December 2022
News item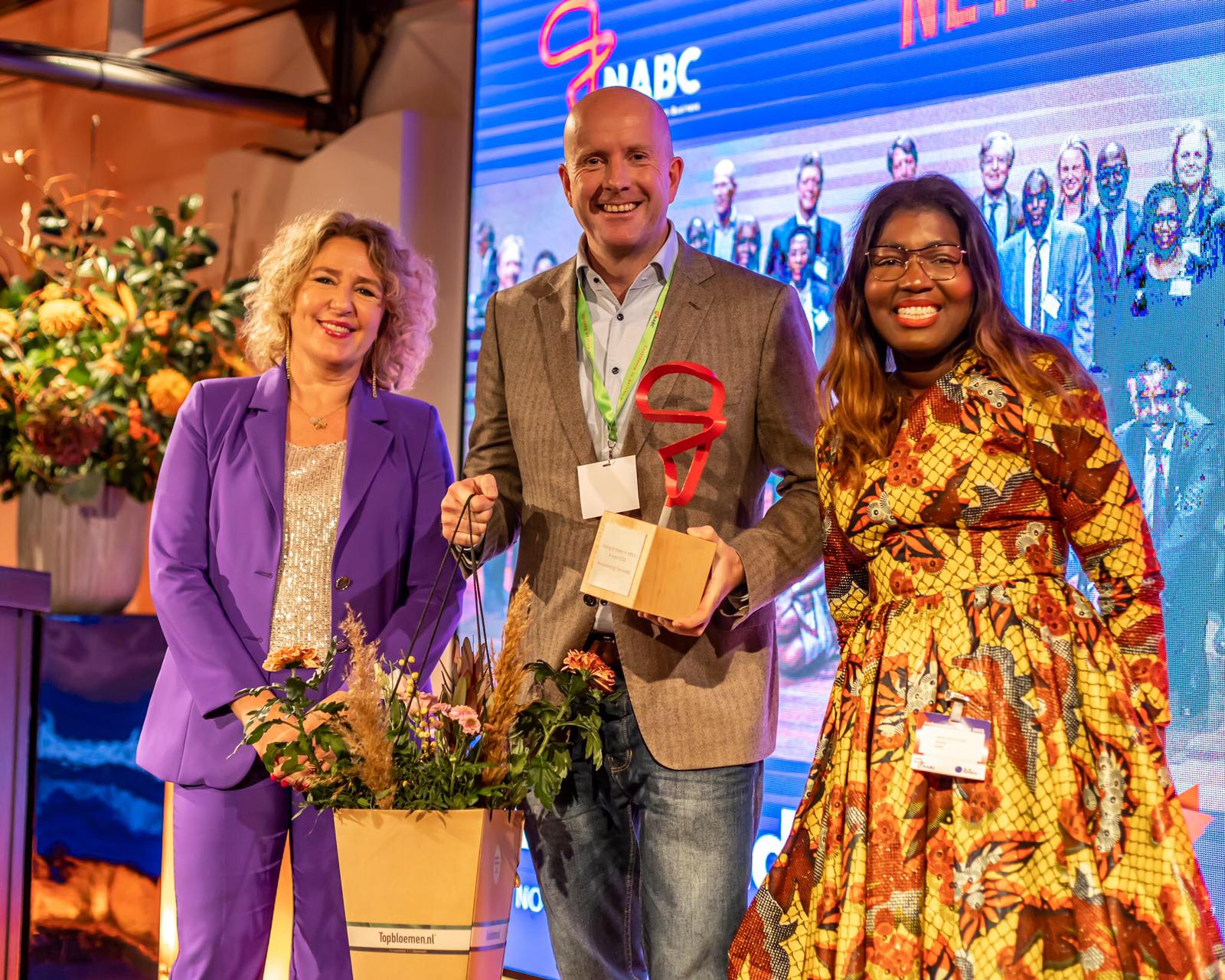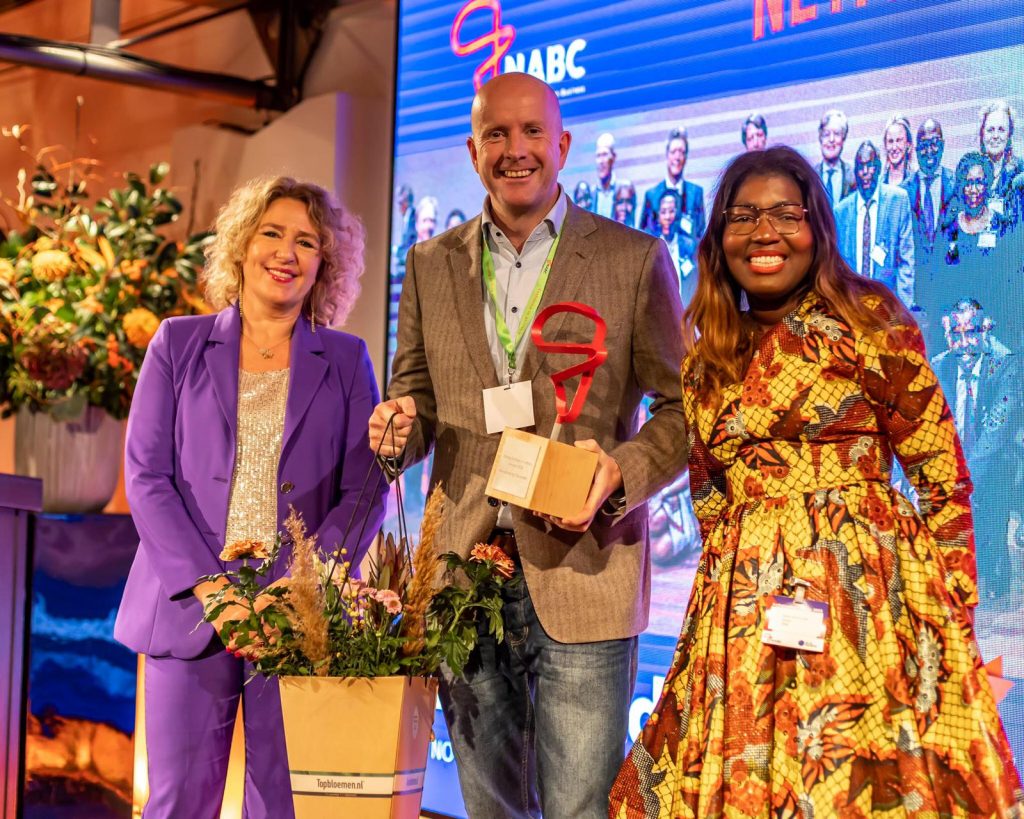 After three highly inspiring pitches of award-winning business models in Africa and one round of intense live voting during the Doing Business in Africa award ceremony, the attendees of the NABC's Ambassadors' Dinner 2022 had chosen Tunga as the winner of the Doing Business in Africa Award of 2022!
Tunga was founded in 2015 and works to date with more than 1,000 African software developers. "Our business model is focused on getting those tech talents in Africa to work for Western companies," affirms Ernesto Spruyt, Founder and CEO of Tunga, shortly after his winning pitch. "So far, 250 clients have put African tech talent to work through us," said Spruyt, who saw his company's revenue double every year – except for 2020.
"We definitely don't want to create a brain drain. That is why the focus is on ensuring that talent stays in Africa. Some of our employees also later start other companies or grow into management positions," Spruyt said.
According to the entrepreneur, employment is the big issue for Africa in the coming decades. "Creating jobs in Africa is vital. In doing so, it is important that there are also good salaries in return. We can offer those."
Tunga was one of the three finalists for the Doing Business in Africa Award alongside Syngenta and Signature Agri Investments. The award was presented at the NABC's annual Ambassadors' Dinner – an occasion for the Dutch private sector and ambassadors from more than 20 African countries to connect and to identify mutually beneficial trade and investment opportunities.
Are you interested in competing for the next Doing Business in Africa Award? Apply now for the Doing Business in Africa Award 2023!