TNO – Innovation Partner for Public & Private Sector
Innovation and knowledge institute TNO conducts applied research to enable businesses, governments and institutions to set up innovative products, services and system changes that benefit businesses and society.
28th of September 2021
Member Spotlight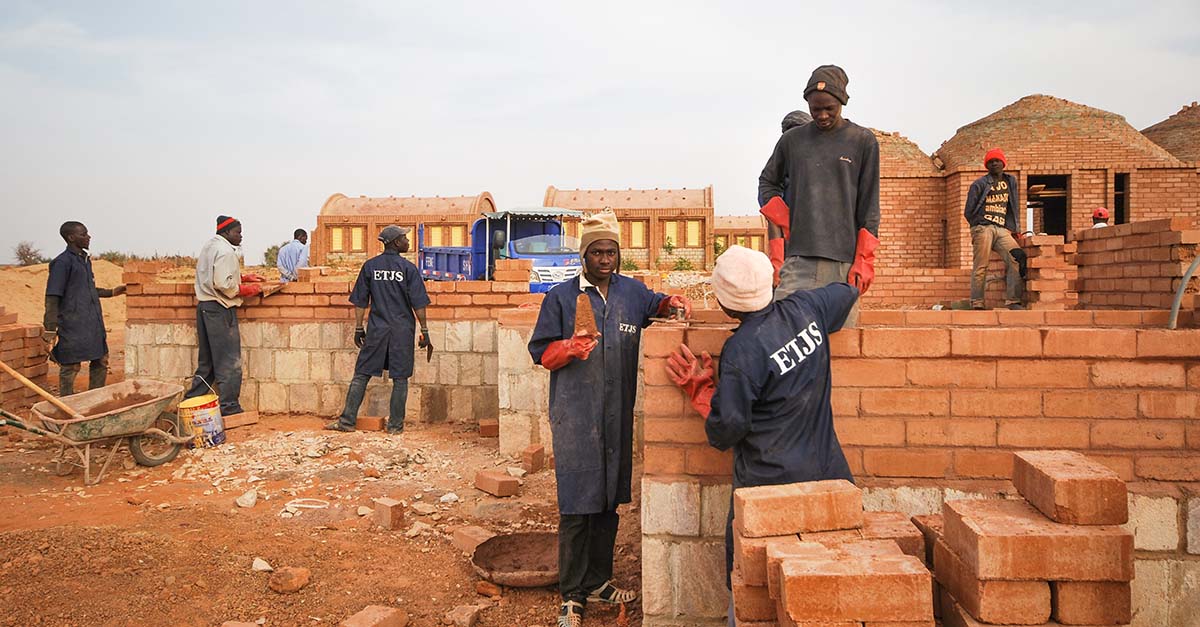 As an all-encompassing knowledge institute, NABC-member, TNO, brings knowledge to the market and supports its implementation within society, both in the Netherlands and abroad. Together with the private sector, governments and other knowledge parties, TNO identifies a clear picture of where they can have added value in helping with innovations, and providing companies with that opportunity. The institution has 3,500 staff members.  
"We are an enabling party, with a strong knowledge position, that works well with other parties to make the next step. Joint creation of economic and social value is the goal of all units within TNO", explained Jasper Donker, Senior International Policy Officer of TNO's Energy Transition unit. "We bring the academic knowledge and people together into application and innovations," he added. 
Implementing Knowledge for Innovations
An important department of TNO is its Energy Transition unit. This unit aims to accelerate the energy transition so that in 2050 the Netherlands will have an energy regime free of CO2 emissions. In order to do so, the Energy Transition unit has been advising and helping public and private partners on this transition towards a sustainable future. 
The energy transition cannot happen without consideration of the subsurface, therefore TNO Geological Survey of the Netherlands -which is in charge of all knowledge and public information regarding the subsurface of the Netherlands- is highly involved. Their expertise ranges from mapping the subsurface, geothermal energy, energy- and carbon storage and seismicity to more climate resilience topics like water and subsidence.  
TNO is active in this field in various African countries, including Tanzania, Namibia, Mozambique and Angola, and is also involved in Pan-African projects of the European Commission. "We are working on the energy transition within the Netherlands and Europe. We have developed a strong knowledge position which we want to increasingly bring into play in international settings and in a sustainable way", explained Mr. Donker. 
"Strengthening Dutch knowledge regarding the energy transition cuts both ways. It can help countries with different capabilities and national circumstances. We can support African countries that are positioned to become high emission countries of the future throughout their transition process. By doing so, we are keeping the Paris Agreement goals within reach. At the same time, this provides opportunities to strengthen the international earning capacity of the Netherlands. We should not retreat behind our dikes".
Innovating in International Contexts 
TNO's Innovation for Development programme works with all the units to start new innovations in low- and middle-income countries. With a focus on merging business and social impact, the in-house knowledge developed within TNO is used to solve problems and create innovations that satisfy needs.  
TNO sees a lot of opportunities in Africa for the Innovation for Development programme. "This region encounters scarcity of a number of products and services. Therefore, there is a lot of room for innovation. We work on the implementation of leapfrogging innovations that are mutually beneficial for Africa and the Netherlands. There are currently 16 ongoing projects, mainly in Uganda, Kenya, Malawi, Rwanda, Ghana and Senegal. We innovate on the circularity of waste, sustainable bricks and blocks for housing, mother and child health, renewable energy solutions, digitization and the protein transition – insects for human consumption," explained Programme Director Mathilde Miedema.
TNO brings in innovative knowledge and we handle inclusive collaborative business models. The aim is to create entrepreneurship, employment and access to affordable basic services for vulnerable groups. We develop the competitive strength of the companies, link them into value chains and when necessary we collaborate with governments to make it a national policy as we believe in systemic change," Ms. Miedema explained. 
Take the 'Cool Brick Project' in Malawi, for example. "We transfer the knowledge about the recipe, whilst local entrepreneurs and manufacturers produce and sell the bricks. Revenue for the selling of the Cool Bricks is then used to set up a social brick fund to change the informal brick making sector as this is the biggest issue causing deforestation. Formal employment for these bricklayers is thus on the horizon", explained Business Development Director Mirjam van Iterson.  
The concept of the Cool Brick is now rolled out throughout Malawi. "Other countries are asking for this innovation and are aspiring to use the solution for other applications", Ms. Van Iterson explained. "Good innovations can always be scaled." 
Triple Helix for Technological, Economic and Social Innovations 
Whether working with the public or private sector, TNO takes on an independent position, whereby the best solutions are always put at the forefront. "With technological, economic and social progress as the key goals, we are a triple helix with a special focus on sustainable economic trade for the private sector and mutual benefits of society as a whole", explained Ms. Miedema. "Whenever new questions or new needs arise, we can be the partner that develops new innovations that create business and social impact". 
More information: www.tno.nl/en/