Solutions for durable and efficient farms across Africa
With the aim of contributing to the development of sustainable African farms, Go & Grow Farm Solutions provides a broad scope of solutions adapted to the challenges of farmers across the African continent.
22nd of February 2022
Member Spotlight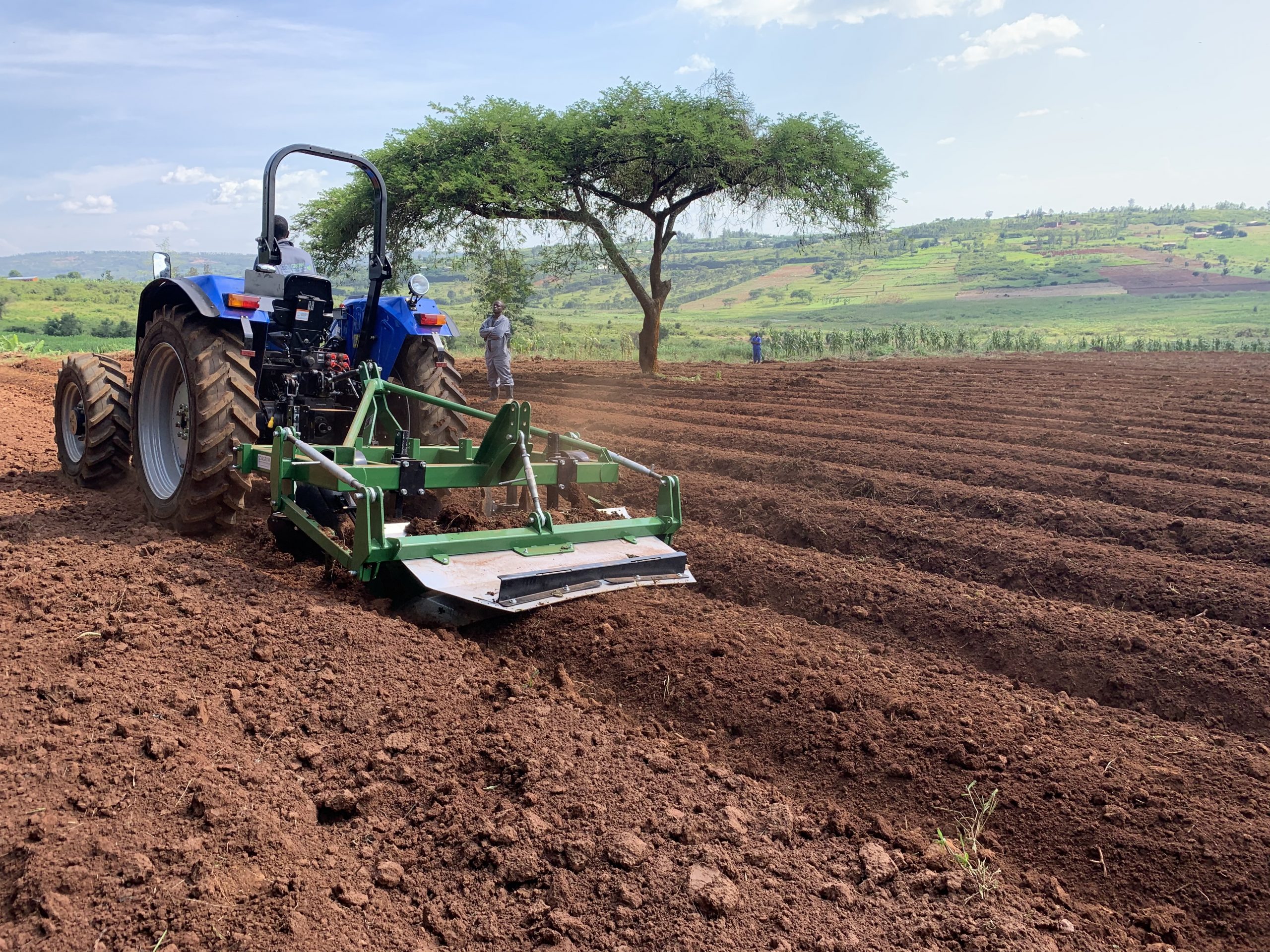 With a prior foothold in agriculture and deep knowledge in farming potatoes, onions, legumes and cereals, the expertise of the founding team of Go & Grow Farm Solutions was used to consult farmers who had challenges with developing their farms. An emerging pattern from their consultancy experience was the fact that farmers in Africa faced difficulties obtaining durable and quality solutions to their challenges. Seeking to fix this recurring problem using a hands-on approach, the team used their expertise to fill gaps and provide the required solutions to farmers developing sustainably efficient farms.
Providing knowledge, hardware, implementation support, market linkages and logistics solutions, the team, under the name of Go & Grow Farm Solutions, has been conducting business since October 2020. "It is within our DNA to keep our client's African farm operations operational and up and running", explained Growing and Product specialist, Rick Wesdorp.
Turning challenges into opportunities and bridging the gap
While doing business in Africa can come with some challenges, Mr. Wesdorp believes: "Challenges bring in opportunities. They allow us to facilitate our clients with overcoming issues as much as possible". As such, the solutions of Go & Grow are adapted to the different contexts of the countries they work in. These solutions range from supplying crop expertise from the start of field operations down to storage facilities and packing/processing, as well as supplying the right hardware solutions together with implementation services and spare parts to enable optimal use and a long lifetime.
In addition, by supplying African farmers with the knowledge, crop expertise and hardware for their farming challenges, Go & Grow connect European manufacturers with the African market. As Finance Director, Martin Riemens noted, many European manufacturers are looking to expand to Africa due to the many opportunities of the continent. "They, however, lack the knowledge on successfully selling their machinery to the African market," explained Mr. Riemens. As such, the company has set up partnerships with European manufacturers and sell their products to Go & Grow clients and the manufacturers' own leads in Africa.
In doing so, they reduce the scepticism and lack of knowledge of manufacturers worried about logistics and customer regulations when working in Africa. Taking care of logistics, customer procedures and contextual knowledge of the market is thus an added value provided by Go & Grow Farm Solutions.
The Future of Go & Grow Farm Solutions
The solutions provided By Go & Grow are conducted in urban areas as much as in the rural areas of Africa. Currently operating in Zimbabwe, Kenya, Rwanda, Ethiopia, Egypt and Benin, the company is established in the different markets of the African continent. When it comes to future solutions, Go & Grow aims to continue exploring the opportunities in Africa by expanding its activities in Angola, Senegal and Algeria.
In the long term, the company plans to create a demo hub where their hardware can be demonstrated and the customer teams can be trained to work successfully. "Working in your own environment without distance acting as a barrier is so much more efficient. That way the farmers have the real experience on the ground as opposed to travelling to another continent where conditions are different", concluded Mr. Riemens.
Learn more and stay up to date with the developments of Go & Grow Farm Solutions via: www.goandgrowfarmsolutions.com