Shortage of tech talent? Look at Africa
Africa is not immediately the word that comes to mind when asked how to solve the shortage of ICT personnel. Yet the world's youngest continent has much ICT talent to offer, argues Arne Doornebal of the Netherlands-African Business Council.
1st of September 2021
MATCH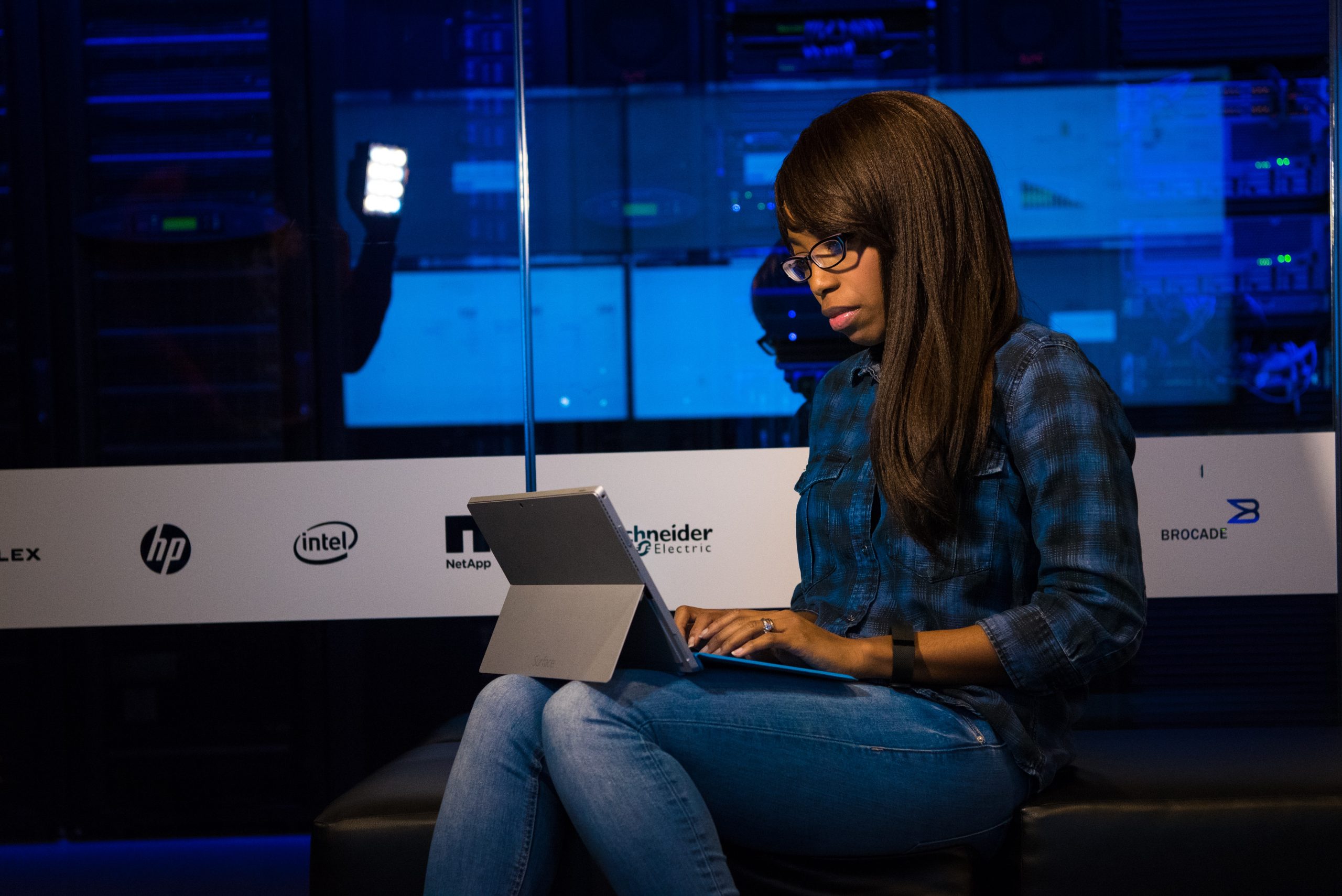 The fact that there is a large shortage of ICT professionals in the Netherlands is no longer news. When unemployment in the Netherlands rose due to the corona crisis, the ICT sector remained unaffected. Attracting talent from outside the Netherlands has been very common for years. However, it has been less common to look to the south: to Africa.
Africa has 1.3 billion inhabitants and is also the youngest continent in the world: the average African is just under 20 years old. This is in contrast to Europe, where the average age is over 42. Africa not only has a large and young population, they are also increasingly better educated. According to a recent study, almost 700,000 ICT professionals are eager to get started in Africa.
Not entirely coincidentally, most developers are located in the largest three economies of the African continent: Nigeria, South Africa and Egypt. This top-three is closely followed by countries such as Kenya, Morocco and Tunisia.
Nigeria in particular is seen as a leader in the field of ICT in Africa. Facebook founder Mark Zuckerberg saw that back in 2016, when he made global headlines by visiting the country. Zuckerberg invested $24 million in Andela, a company that has tech developers working on projects worldwide — particularly in Africa. In Nigeria, there are no fewer than 85 start-up hubs where young entrepreneurs work on projects – all hoping to become the new Andela. Microsoft has also set its sights on Nigeria – the country that is expected to have more inhabitants than the United States by 2050 and will be the most populous country in the world after China. At the beginning of this month, Microsoft announced that it will provide ICT training to some 5 million Nigerians. Further details about these ICT skills are not given by the company.
African talent at Dutch companies
The aforementioned research was carried out by the Dutch company Tunga. Their business model? They let ICT projects, such as developing websites or software, be carried out by employees in African countries. Tunga has been operational since 2017 and the Amsterdam-based company has been growing rapidly since then.
The ICT professionals recruited by Tunga have a broad set of skills, according to the company. These include software languages and frameworks such as c#/.NET, Django/Python, PHP/Laravel, React.js, Angular.js, Node.js and Ruby on Rails. In addition, the company states that they select their staff both on technical skills and 'soft skills'.
Tunga's operations are very reminiscent of those of Andela, which became world-famous after Zuckerberg's multi-million investment. Incidentally, the CEO of Andela, who likes to present Aldela as an African success story, is himself from the United States.
What Tunga proves above all is that the work they do is not just 'nice' and well-intentioned: there is a desperate need to look beyond the European borders for places where there is plenty of ICT talent to be found. Meanwhile, 400 freelance developers are connected to Tunga. Over forty per cent of them operate from Nigeria and an equally large number from Uganda.
The medical company Delft Imaging Systems is also familiar with the large number of talented personnel that can be found in Africa. Because the company operates worldwide, it also strives to find personnel from all over the world. What they have found in Africa, are loyal and hard-working colleagues, said the company's CEO Guido Geerts.
Where can you find a talented African ICT professional?
How can a Dutch company without many contacts on the African continent find a qualified employee from Africa? The MATCH programme, implemented by the Netherlands-African Business Council (NABC) and the International Organisation for Migration (IOM), was recently launched to meet this demand. MATCH is a 3-year pilot project financed by the European Union that supports Dutch companies in finding qualified African personnel for a period of 1-2 years. A Dutch company with a hard-to-fill vacancy can contact the MATCH team, and place the vacancy there. Then a local recruiter will pre-select the best candidates based on your needs in the two countries where MATCH is operational: Nigeria and Senegal.
This programme is fairly new in the Netherlands, but our neighbour Germany has had a similar programme for almost 10 years: AfrikaKommt! Every year, hundreds of top Nigerian talents come to Germany to work for some time, contributing to the German economy and also working on their own skills.
These legal forms of labour migration should eventually lead to a reduction in the number of migrants who, without papers, make the dangerous journey to Europe. Work is usually the main objective of current migration from Africa and the illegal (irregular) route is mainly used because people see no alternative. The Dutch government is also aware of this. A special 'start-up visa' will be introduced, making it easier for tech talent from outside the European Union to come and work in the Netherlands.
Now that the economy seems to be picking up as fast as it collapsed recently, the labour shortages that existed before corona will soon return. It is very obvious that this will involve looking at the largest untapped pool of brainpower on earth.
The original article, in Dutch, was published in the August print issue of AG Connect.