Power Solutions from the Netherlands to the world
Constant power supply is a key necessity no matter what business you are in. For electrical engineering company, Piet Brouwer Electrotechniek, this has been one of their key specialities for the past couple of years. As Heineken's preferred supplier of electrotechnical installations and power generation, the company has worked with the multinational to realise more than 40 turn-key projects all over the world.
31st of August 2021
Member Spotlight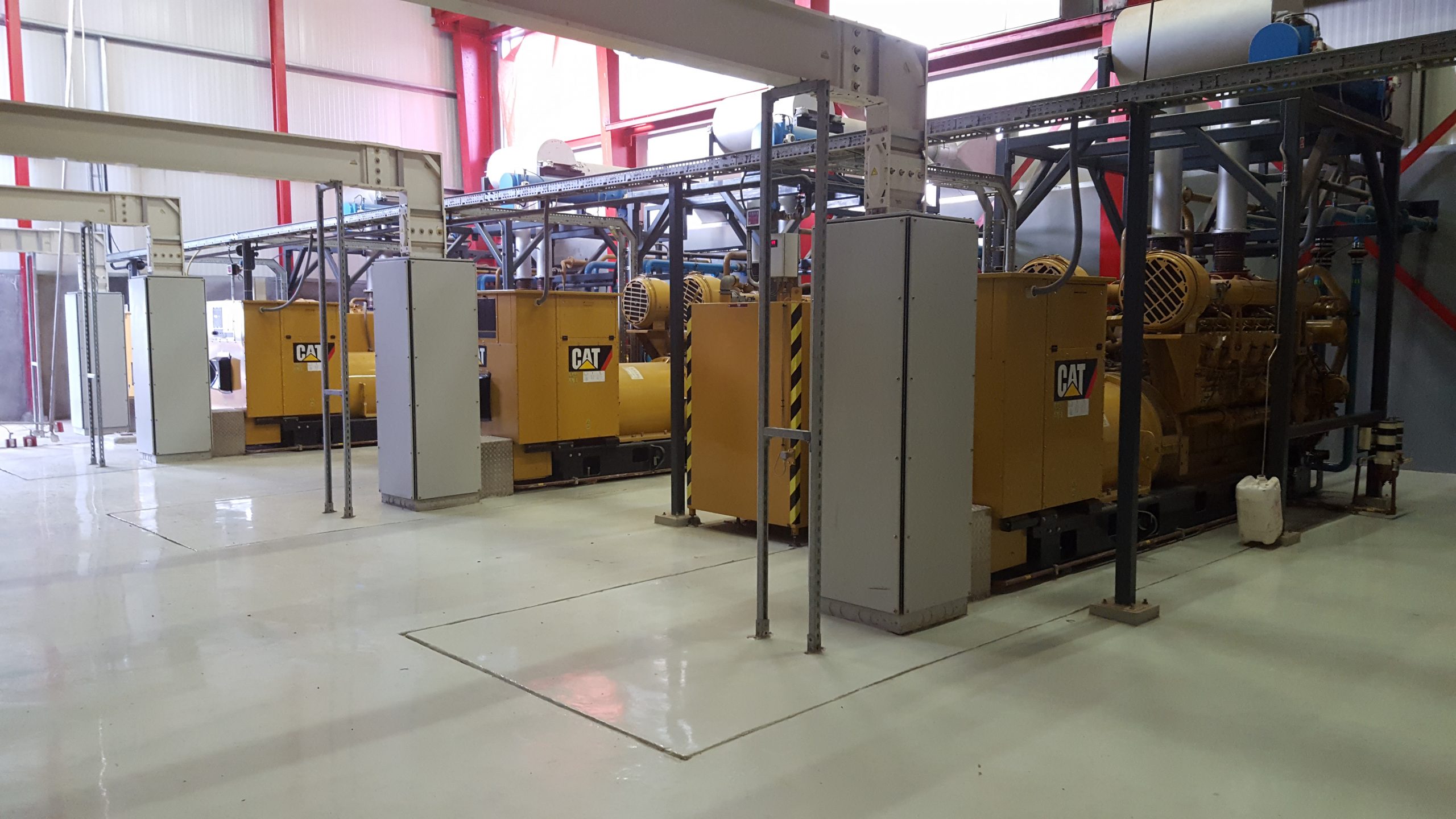 Focusing on power generation, power distribution, power quality and power improvement for continuous power supply, the Power Solutions element of Piet Brouwer Electrotechniek came into fruition after the completion of a Heineken project in the Republic of Congo (Brazzaville). After hearing about the company's skills in generator technology, Heineken contacted CEO Bram Brouwer which then ultimately led to the succession of global Power Solution projects in Rwanda, Ethiopia, Ivory Coast, the Democratic Republic of Congo and Burundi. 
Electric Engineering from The Netherlands to Africa
"It's not difficult, it's different", stated Mr. Brouwer, in regards to working within Africa. "Every project is a challenge, but with a good attitude you can manage it everywhere". The company has worked in multiple countries whereby their engineers have become familiar with travelling and working in different contexts. When working with African subcontractors, the notable difference has been the fact that they have different skills, however, with the right attitude and a motivated team, a lot has been possible. "Here in the Netherlands and in western European companies, there tends to be a misconception that African staff members are hard to work with. It is important to consider how you treat the people you work with and conduct work in an equitable and professional manner. Trust and working with them as equals will result in a great return on investment, with good quality of work", explained Mr Brouwer.
"When doing business with Africa, you must be flexible. Working with people locally has mutually beneficial outcomes", he continued. With all this in consideration, expanding to Africa was not too difficult to adapt to. So far, each of the projects has been completed with success. Of the 40 projects, one of the biggest accomplishments has been installing a complete turn-key power plant in Ethiopia for Boortmalt, the Belgian Malting Company. The power generation system was built, packaged and containerised in the Netherlands, and was then transported and installed in Ethiopia in a simple and smooth process. "Every project done and installed, with a happy and satisfied customer at the end, is a proud accomplishment for us", stated Mr. Brouwer.
Using Augmented Reality to Combat Challenges
With every new endeavour comes some challenges. Due to the Covid19 pandemic, projects have been delayed, but the installation and implementation of projects have been no problem at all. Difficulties, however, lie in travelling, getting engineers on-site, and arranging customs and visas. As a result, innovative ways of working have been implemented.
When getting the engineers on site is an issue, project management can be done remotely. Using technology and AR glasses, the local engineers use automated reality glasses whilst working. This is then viewed live in the Netherlands where the team at Piet Brouwer Elektrotechniek help and advise in real-time. Of the many, innovative problem solutions, this has been one of the key possibilities the Electric engineering company is currently using to help customers. 
Developing Hybrid Power plants 
In the upcoming years, Piet Brouwer Elektrotechnic aims to continue on this innovative trajectory, wherever they are in the world. This entails focusing on renewable energy due to microgrids and solar plants growing in importance. As multinational companies with big factories are decreasing their carbon footprint, Piet Brouwer Electrotechniek looks forward to installing solar plants to the power management of factories. "At the moment, most factories have big powerplants with generators, but moving on to solar plants is the next green step. We are specialising in combining power plants and solar plants, to make sure solar power is used in the most optimal way possible. Together with generators and no interruptions, this clever system can guarantee power is always available", explained Mr. Brouwer. As the solar market is continually growing, Piet Brouwer Elektrotechniek can use their knowledge effectively in this developing market. 
Learn more about Piet Brouwer Elektrotechniek and their electrical engineering initiatives via: https://www.pietbrouwer.nl/en/