NABC Welcomes an Incoming Poultry Delegation from Côte d'Ivoire
On the 20th of May, NABC gave a presentation to a high-level delegation of seven public and private sector professionals from Côte d'Ivoire who came to the Netherlands as part of an incoming poultry mission.
21st of April 2022
Business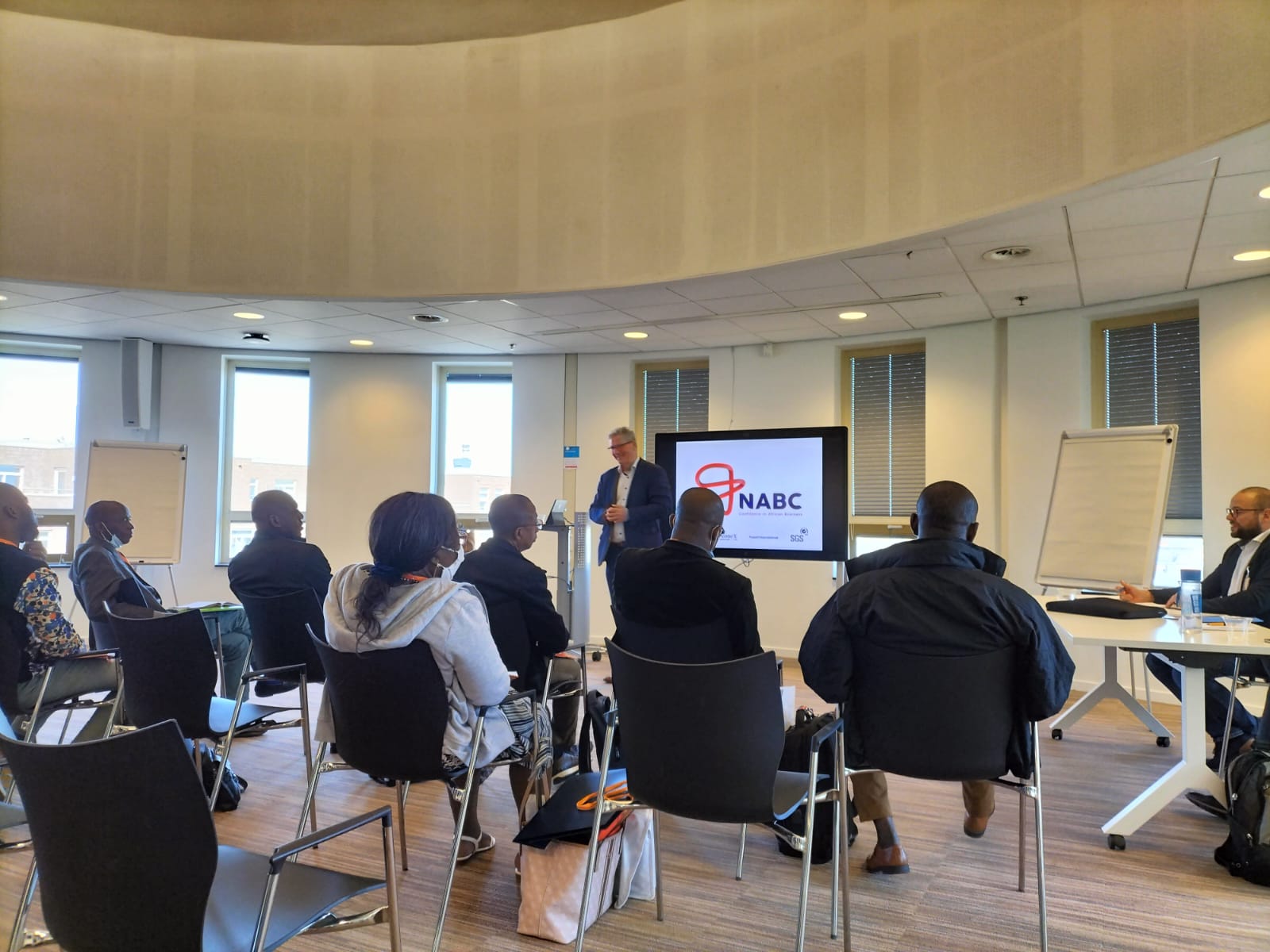 Our poultry expert, Jan Hulzebosch, provided a short introduction to the NABC and also elaborated on the opportunities for cooperation between Côte d'Ivoire and the Netherlands in relation to poultry production. Besides explaining what we do at NABC, Jan also invited the delegation to the VIV Europe 2002 which takes place from the 31st of May until the 2nd of June 2022 in Utrecht, the Netherlands. VIV Europe is the top quality event for the poultry and egg industries as it offers high-quality networking and trade opportunities, innovative technical seminars, and access to global suppliers and buyers all under one roof.
The incoming mission from Côte d'Ivoire is taking place from the 19th to the 22nd of May and has the general objective of building Business-to-Government (B2G) partnerships. As part of this mission, NABC is also involved in the organisation of a networking event and business dinner during which various Dutch Africa Poultry Platform (DAPP) members get the chance to discuss business opportunities and challenges between the Netherlands and Côte d'Ivoire in the field of poultry; have the opportunity to showcase their expertise, and of course, will be able to network. During this event, Mattijs Render, our Head of Business Development, will also talk and lead the discussion about the possibilities of setting up a poultry network group. 
We want to wish the delegation a fruitful mission and we hope that private-public partnerships will be forged on both sides. 
For more information contact Mattijs Render, the Head of Business Development at NABC.