NABC pleased with new WTO leader Okonjo-Iweala
The NABC is enthusiastic about the appointment of Ngozi Okonjo-Iweala as the new leader of the WTO.
16th of February 2021
News item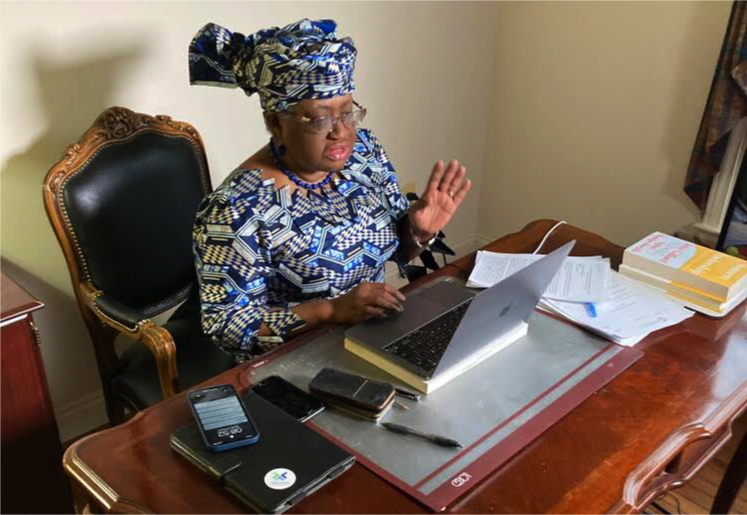 The NABC is enthusiastic about the appointment of Ngozi Okonjo-Iweala as the new leader of the World Trade Organization (WTO). 'This appointment confirms once again that there are incredibly talented leaders found on the African continent,' said Rosmarijn Fens, the Managing Director of NABC. 'We also hope that this appointment once again shows how important an increasing inclusion of Africa in international trade is.'
Ngozi Okonjo-Iweala previously served two terms as finance minister of Nigeria and worked as an economist at the World Bank for 25 years. She will start a four-year term in office on March 1. The appointment, that was announced on February 15th, has been welcomed around the world and has been labelled 'historic' since she is becoming both the first African and the first female person to lead the organization, although she recently gained US nationality.
'This year, the NABC celebrates 75 years in operation. Back then, this would have been unthinkable. Now the times are clearly changing in a positive direction,' said NABC's Rosmarijn Fens.
'Trade is an instrument to lift people out of poverty,' Ngozi Okonjo-Iweala said previous to her appointment. Although there is a lot of hope for a positive change with the 'new set of eyes' at the helm of the WTO, the WTO has been operating in a challenging environment in recent years with an increase of protectionism among certain member states.
The majority of African countries are members of the WTO with the exception of Algeria, Libya, Sudan, the Comoros, South Sudan, Equatorial Guinea, Ethiopia, Somalia and Eritrea. 'We hope that the appointment of Dr. Okonjo-Iweala will result in more enthusiasm for free trade among the member states and for the African countries that are still in the process of becoming WTO-members,' Ms. Fens concluded.