NABC Introduces Núria Vlonk-Cunha Soares as the New Deputy Managing Director
The Netherlands-African Business Council (NABC) is excited to announce the appointment of Núria Vlonk-Cunha Soares as our new Deputy Managing Director. With a rich background and a profound commitment to fostering sustainable trade and investment between the Netherlands and Africa, Núria brings a wealth of experience to her new role.
3rd of October 2023
News item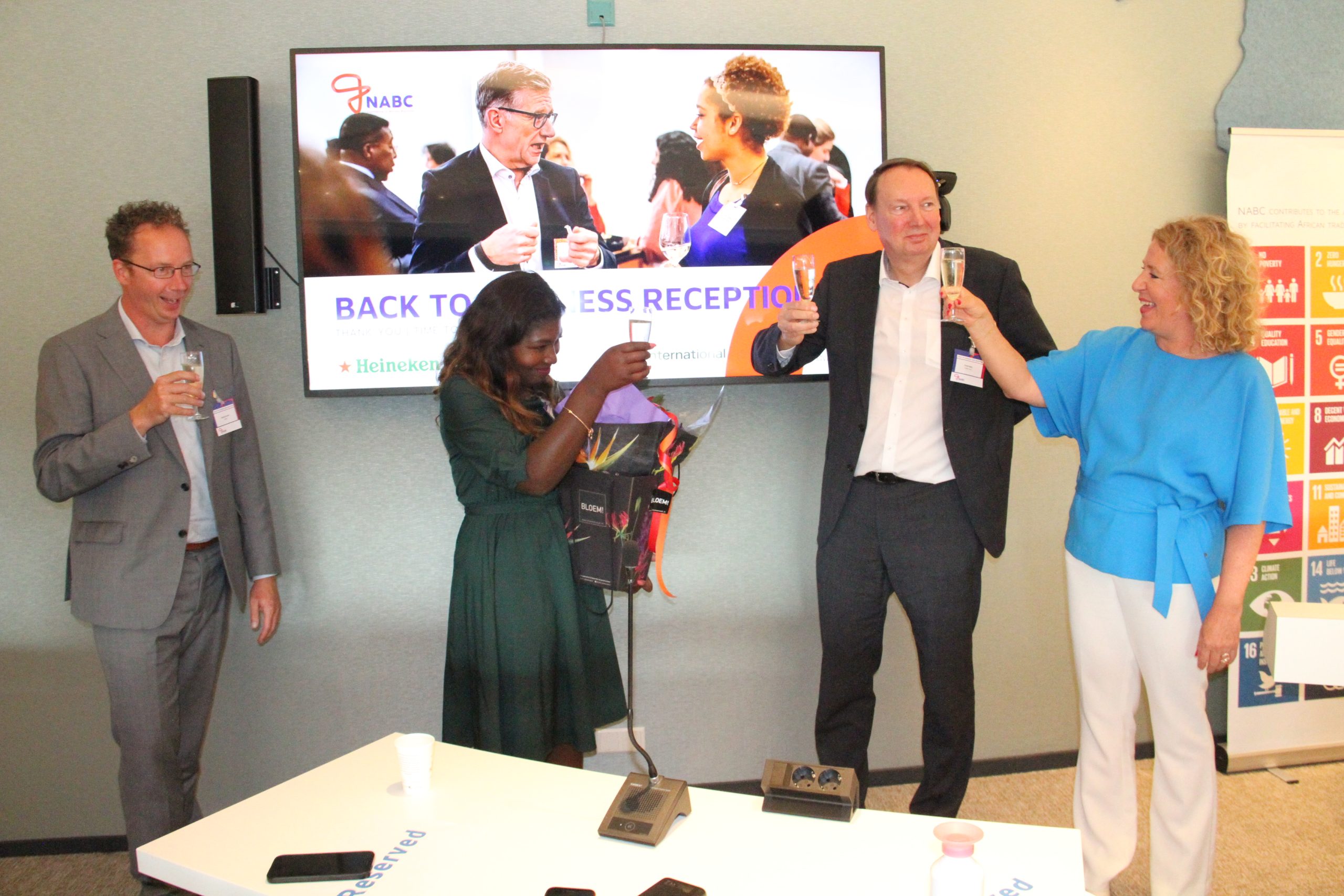 Núria, originally from Guinea-Bissau and raised in Portugal and the Netherlands, embarked on her international journey with a Bachelor's degree in International Business and Languages in Rotterdam. However, her deep fascination with the African continent led her to Wageningen University, renowned for its focus on agriculture and the African continent. Here, she pursued a Master's degree in International Development Studies, igniting her passion for engaging with African stakeholders.
Núria's career path took her through diverse roles, including research at the Netherlands Environmental Assessment Agency and fieldwork experiences in Mozambique. Over the years, she collaborated with various NGOs and ventured into fruit and vegetable trading with OTC Organics. Her journey illuminated the pivotal role that the private sector, particularly SMEs, plays in driving sustainable economic development.
From an NABC Member to a Deputy Managing Director
Motivated by the profound impact of businesses on local economies and livelihoods, Núria was drawn to the NABC. She recalls, "Once OTC Organics became a member of the NABC, I participated in trade missions to Côte d'Ivoire for SARA and to Ghana for the Agrofood Trade Fair. These missions allowed me to witness firsthand the added value of being part of the NABC business network."
Núria's transition from the Head of Community and Africa Insights Desk to Deputy Managing Director reflects her dedication and influence within NABC. While her responsibilities continue to revolve around NABC members and the Africa Insights Desk, her role now takes on a strategic dimension. As Deputy Managing Director, Núria is poised to represent both NABC and its members, advocating for balanced relationships between Europe and Africa.
She explains, "When reflecting on my professional career, I aspire to be able to say that I have made a positive contribution to economic development on the continent. Therefore, my focus will be on enhancing NABC's connectivity and engagement with African stakeholders, nurturing mutual understanding and collaborative growth."
This commitment is evident in the concept development of NABC's flagship conference, "Africa Works! 'Made in Africa'," scheduled for April 2024. Núria elaborates, "After extensive discussions with African embassies in the BENELUX region and considering the African Union's industrialisation agenda, it became evident that our focus should align with sustainable agro-processing, renewable energy, and green infrastructure—harmonising with the industrialisation aspirations of African nations."
Success Stories and Achievements
NABC's pivotal role in facilitating trade and investment partnerships between Dutch companies and their African counterparts has yielded remarkable successes. Núria points out, "While I cannot divulge specific details, the Poultry Mission to Senegal alone produced remarkable results. Two Dutch companies participating in the mission secured significant business partnerships, which naturally delighted our local partners."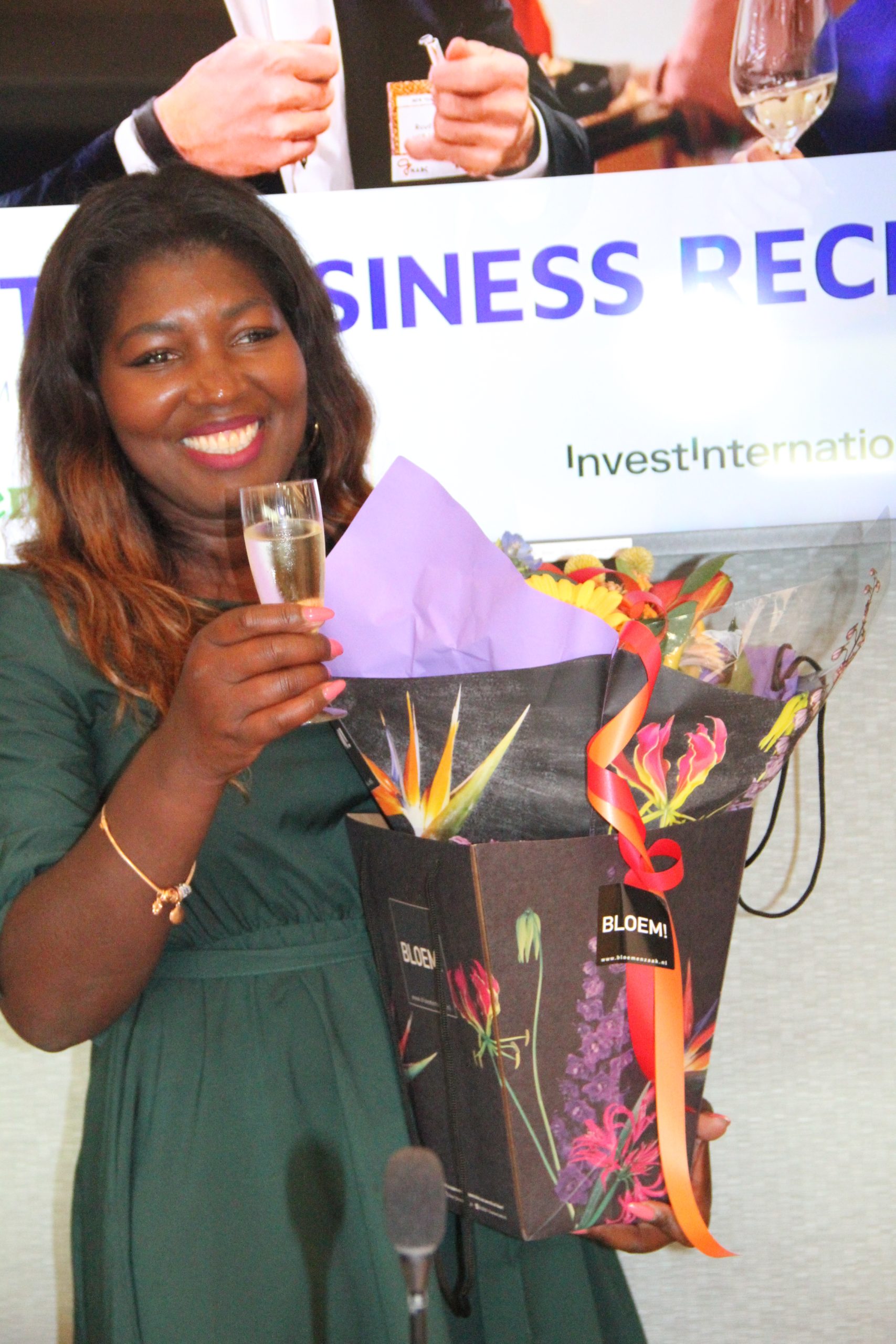 Wherever There's a Challenge, There's an Opportunity
Núria acknowledges the presence of political challenges impacting trade and investment but firmly believes that "wherever there's a challenge, there's an opportunity." She emphasises NABC's role in spotlighting these possibilities, especially in regions seeking stabilisation.
Apart from agriculture, Núria identifies industrialisation as a prime sector for growth, given Africa's diverse markets and the African Union's commitment to industrialisation. She also sees promising opportunities in renewable energy, including solar and wind energy.
Núria Vlonk-Cunha Soares' appointment as Deputy Managing Director underscores NABC's dedication to advancing Dutch-African trade and investment with renewed vigour and strategic insight. Together, we look forward to achieving new milestones as we inspire, connect, and enable impact across continents. Stay tuned for our exciting upcoming events and initiatives!