Marina Diboma: 12 years of building bridges between Africa and the Netherlands
Having joined the NABC as a volunteer in 2009, Cameroonian-born Diboma has held several positions, led many trade missions to and from Africa and was appointed Deputy Managing Director in 2017. Ms. Diboma will relocate to Ghana where she becomes Program Director of 2SCALE a Dutch government-funded program aimed at scaling up successful African companies.
5th of July 2021
News item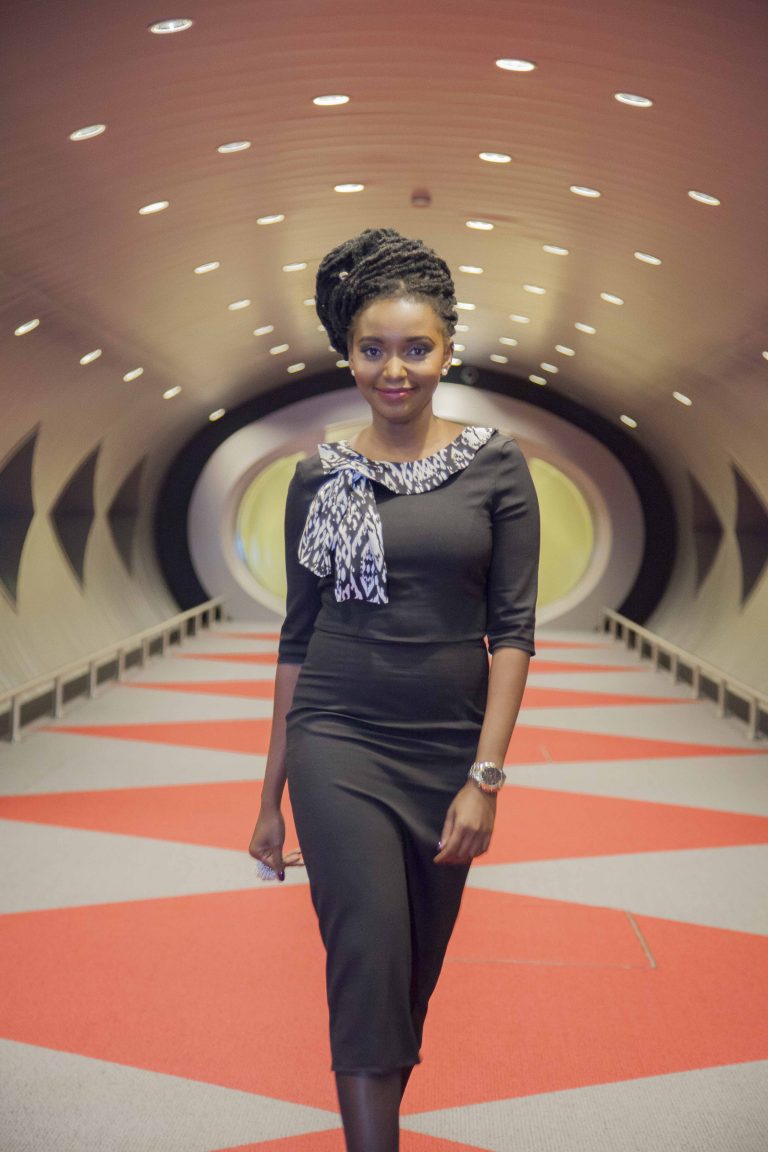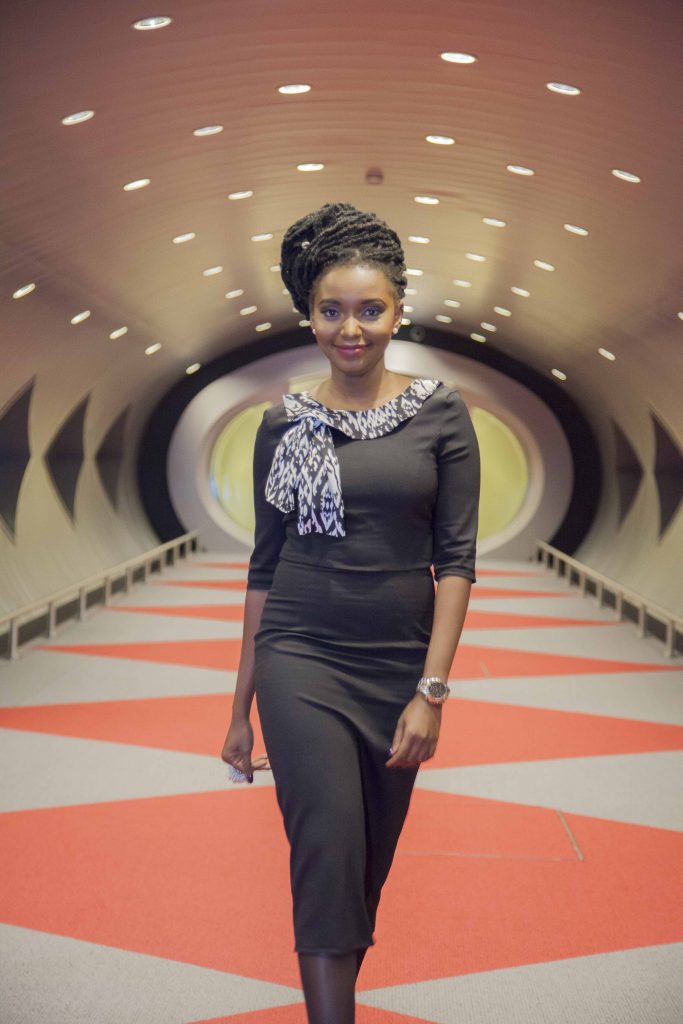 When you think of the NABC, you think of Marina Diboma. Having joined the team in 2009 as a volunteer, Marina's dedication and commitment to give back to her community made her to be the dynamic woman that she is today, 12 impactful years later. As a Dutch national born in Cameroon and raised by an entrepreneurial-minded mother, Ms. Diboma's goal has always been to empower people to be more resilient in the long term. The business side of things was always appealing to her, and from the start, she knew it was through private sector development and partnership that the African continent would thrive. 
"When I found out about the NABC, the organisation's vision and mission triggered me. The focus on facilitating business partnerships with Africa, made me realise that this was an organisation that I wanted to contribute to and work with," explained Ms. Diboma. Though there were no vacancies open, she decided to send an email to the then Managing Director, Bob van der Bijl, in which she stated she was ready to volunteer. "If someone told me back then I would be here for 12 years, I wouldn't believe them". 
Coming into the NABC, Marina pioneered the trajectory of working with French-speaking Africa. She recognised already in her early days the potential that Francophone Africa held for the Dutch private sector; she saw opportunities in sectors that the Dutch were excelling in. As such, Ms. Diboma set her mind and began her work towards realising this vision. This, however, did not come easy, but Ms. Diboma stayed firm in her belief: "I am not a follower. I love listening to others opinions, but I believe in experience. If something does not go as planned or fails, you learn from it. But it can also go well if it's successful. So we always have to take on challenges".  Over a  decade later, Ms. Diboma still believes that French-speaking Africa is the place to be.
From her first trade mission to Cameroon, Ms. Diboma has led missions to French-speaking countries that haven't always been top of mind. In 2013, for example, she led a trade mission to Côte d'Ivoire, when it was just opening up after going through a civil war. Soon enough, the NABC was getting involved with the Sahel region, namely Mali, Niger and Burkina Faso. Interest from the Dutch Private Sector began to build up and it didn't take long before the Dutch government announced to increase their focus on countries they had not considered before. Côte d'Ivoire has become a partner country for the Netherlands, Mali is now seen as a promising market for trading, and the Netherlands has official embassies in Niger and Burkina Faso. In addition, a number of private sector development programmes and strong relationships with both the public and private institutions have been built. 
"The Western perception of Africa is an issue therefore if we do not go there to witness and experience it for ourselves, we miss out on developing untapped opportunities," Ms. Diboma stated. This has given her a lot of drive and taught her to approach this misconception with patience and persistence, which Ms Diboma believes is key. In addition, she notes that the work done by the NABC has micro and macro implications. "I always work with the two questions in my mind: what am I going to contribute to and how does this influence the local community, besides the context of business," she explained. "It's been great seeing not only the NABC succeeding in becoming the organisation that does business in Africa, but seeing others engage more in Africa as well". 
The Climb to the Top
Since 2009, Ms. Diboma has led several trade missions, held numerous roles and facilitated multiple conferences. In 2017, Ms. Diboma, became the Deputy Managing Director of the NABC. Though she went from volunteer to being an integrated part of the Management Team, climbing the NABC ladder was never on top of her mind. Ms. Diboma notes: "Being in the leading position doesn't make you a leader and leadership is not something that is given, it is something that you earn by taking space. It is also something that comes from within and is shaped through the positions that you hold." 
A key factor to succeeding in her leadership position was embracing the organisation as if it were her own and making sure that through the use of relationships, whether it be personal or professional, the economic and sustainable empowering of the African continent was at the root of it all. "Everything boils down to relationships. Someone won't do business with you if they don't like you. Relationships shouldn't just be shallow and transactional. Engaging at a personal level is how we can mutually work together".
Female Leadership is Leadership
This nurturing quality, and what tends to be seen as a female attribute, was how Ms. Diboma navigated the male-dominated space of trade and economic development. She, however, never entered a room with the thought of being a woman. Having a professional mindset and authentically staying true to oneself, is how she was able to unapologetically take up space. "I would never try to act like a man in a room, it leads back to always being authentic. I don't need to act like a man to be heard, understood or accepted. I say what I have to say. At the end of the day, it's the diverse mixture of all of these ideas that bring out the best result. It shouldn't matter if you're a woman or a man".
In relation to this, though many accomplishments have been achieved in the Dutch and African trade and investment relations, there is still insufficient work done in highlighting and elevating the Dutch and African female business champions. As a result, Ms. Diboma was a part of introducing the Nana Benz Business Club, an NABC led initiative designed to foster female leadership through business knowledge exchange and community support. 
Vision for the Future
Together with the development and continuation of empowering communities, in the next 12 years to come and more, Ms. Diboma envisions NABC with a smaller office in the Netherlands and many satellite offices within Africa. 12 years ago she believed we needed a local presence in Africa, and COVID proved her right.  Because of the local project teams, the NABC continued to do the work and create the impact that we desire. Africa is constantly developing and collaboration with Africa will have to take place on the continent. 
While Ms. Diboma herself is moving to Ghana to work on sustainable economic development of Africa with a focus on agricultural value chains at 2Scale, when it comes to private sector development, the NABC is the partner in the Netherlands. Marina makes it clear that while she might not be part of the NABC, she will remain in close proximity to continue enhancing the mutual vision of building bridges between the Netherlands and Africa with politeness, patience and persistence at the forefront.