'If Something Looks Too Good To Be True, It Usually Is'
Michiel Hillen, founder of EMSA Emerging Market Africa, has given advice to dozens of companies that want to invest in expanding their business in Africa. His broad experience taught him to always stick to his golden rule: If something looks too good to be true, it usually is.
26th of September 2022
Member Spotlight
At the start of our interview, Michiel Hillen, founder of EMSA Emerging Markets Africa, put a quartet of different business cards on the table. 'Not only have I given advice to dozens of companies, I am now actively participating in a number of companies active on the African continent', the NABC member explained.
Although the assignments taken on by EMSA have been very diverse, the typical client served by EMSA is a company that wants to invest to expand its business. 'Like a company producing consumer goods who thinks: 'I should get a foothold in an African country,' that is where we can be most effective,' Mr. Hillen explained. 'So we help the client to develop its ambition into an investment proposition, for which we find co-investors. Our commitment ends with overseeing the implementation of the project.' After 17 years in business, the entrepreneur, who started his career in consulting at a predecessor of PwC, has been engaged in projects in 33 different African countries. He also served as a board member of the NABC.
Business in Africa is always subject to changing circumstances, and the business climate is harsh. 'As a consequence, making mistakes sometimes seems to be your core business', he says. 'My biggest one was when I forgot to work my own golden rule: if something looks too good to be true, it usually is'. We discuss the changing narrative around doing business in Africa, that seemed at an all-time high in the mid-2010's when the slogan 'Africa Rising' became popular.
'I honestly don't think the situation in Africa has changed drastically since then,' Mr. Hillen said. 'But in Europe it did. First we had two years of standstill due to Covid-19, now the economy in Europe is coping with shortages and there is little focus on business ventures abroad. That changed our view on Africa. When I call people to tell them about a business opportunity there, they are often literally too busy to even come to the phone.'
While general companies may currently take it slowly in Africa, for Mr. Hillen the continent remains his sole focus. 'Perhaps we were a bit overoptimistic in the 2010's, he said, though you cannot deny that there is a natural need for cooperation. Europe is a small continent of rich, old people with huge shortages of labor. At the same time, the young African population is exploding and people are screaming for jobs. It is inevitable that this will come together.'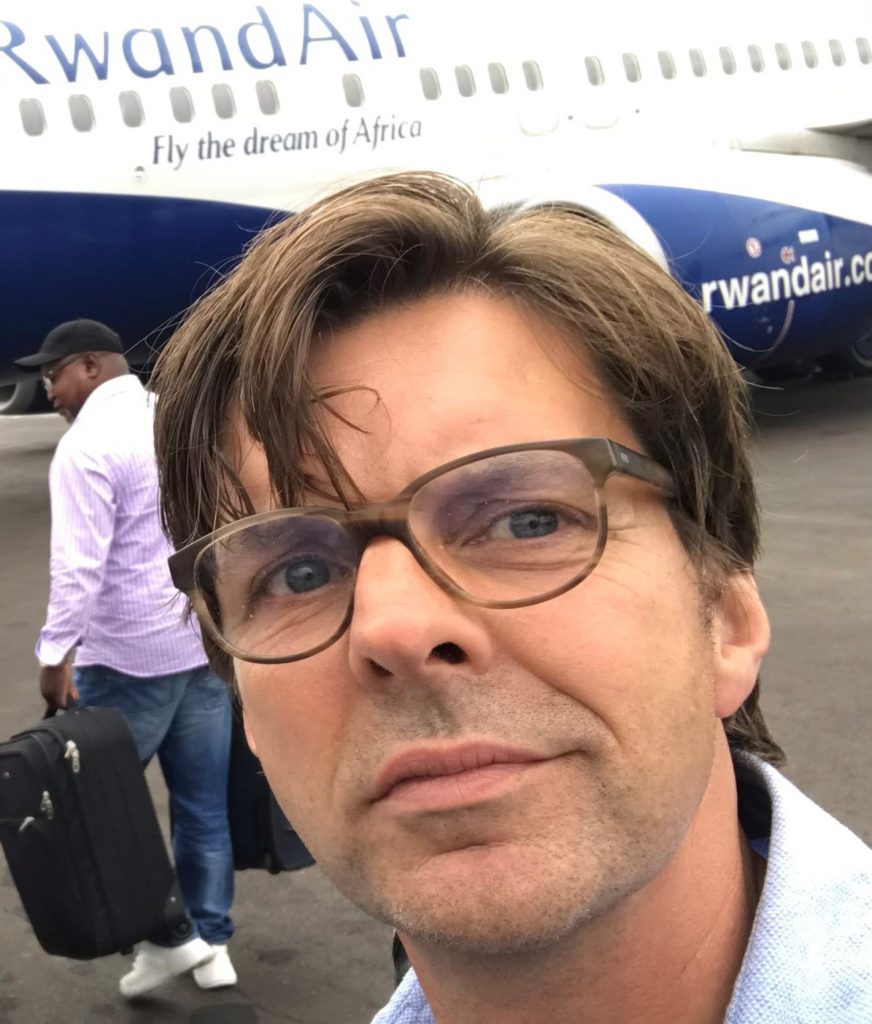 The business owner just returned from Rwanda. 'I saw a lot of elderly tourists from the UK there. Much as it has been criticised, I could see with my own eyes that Rwanda's Arsenal sponsor deal is paying off.' Hillen is a (non-executive) board member of Rwanda Mountain Tea, the country's largest exporter. He is also co-owner of Callaflex, growing cut flowers for the international market. A logical choice, he said. 'Shortage of hard currency is a problem for all African countries. Therefore, the only way to make money in hard currency is to establish a business that is export-oriented
'The exports of coffee (another business of his) are growing – high food prices in Europa means the prices are good. The first export of cut flowers from Callaflex are expected next year. 'My best business year?' the EMSA founder said while leaving the interview room, 'I am sure that is going to be 2023!'.
Find more information on EMSA Emerging Markets Africa by visiting www.emsa-africa.com.