First post-covid trade mission from Africa to the Netherlands
A group of 30 policy makers and captains of industry from Nigeria visited the Netherlands in the last week of March. This incoming delegation was the first trade mission from Africa to visit the Netherlands in two years' time. 
6th of April 2022
News item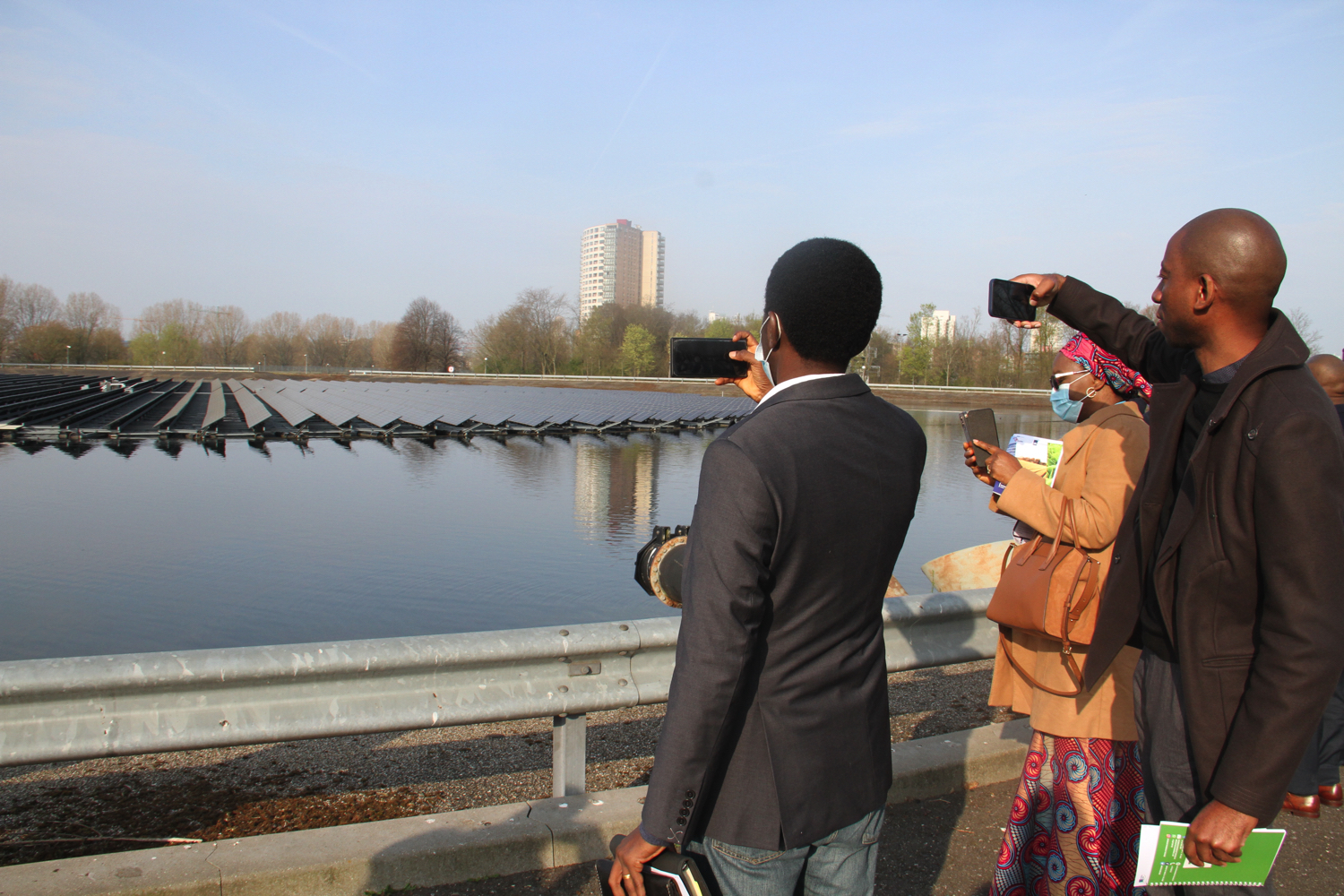 Following an initiative of the Dutch Consulate-General in Lagos, Nigeria's commercial capital, the group engaged in matchmaking with Dutch companies and engaged in inspiring company visits. Commissioned by the Netherlands-Enterprise Agency, the trade mission was carried out by the Netherlands-African Business Council (NABC).
Prince Ojeabulu is the COO of Rensource Energy. "I was blown away by the expertise in the field of solar energy that I found in the Netherlands," he remarked during a bus drive in between two company visits. The 30 participants were divided into 3 tracks: horticulture, circular economy, and energy transition. Ojeabulu joined the latter track, which started by visiting a floating solar park in Rotterdam. The solar panels there aren't stagnant but they 'follow' the sun, in order to generate more electricity. "It would be extremely interesting to try this out in Lagos, which is surrounded by water," Ojeabulu remarked. "Hopefully, we can work together with the Dutch company Floating Solar in order to establish that."
The group also visited the hydrogen experts at the Port of Rotterdam. The Nigerian Ambassador to the Netherlands, Dr. Eniola Ajayi, encouraged the Dutch port to also cooperate with the grand ports of Lagos or nearby Lekki. "Nigerians know how to catch up quickly: we have a young and vibrant population," the Ambassador remarked. "Our government is dedicated to living up to the promises made in the Paris Agreement and we, therefore, need to focus on renewables as well. If you weren't looking at Nigeria yet for potential partnerships, I hope you will start doing so now."
The delegation was accompanied by Arie Plieger, the deputy Consul-General in Lagos. "This visit is the direct result of the visit Dutch Prime Minister Mark Rutte made to Nigeria in 2019," Mr. Plieger remarked. "They agreed on more business cooperation between the countries. With roughly half of Nigeria's 200 million inhabitants lacking access to electricity, it is clear that the country is full of business opportunities for companies active in renewables."