Exporting Dutch Dairy Expertise
The Dutch province of Friesland, known for its characteristic black and white 'Friesian Cows,' is home to a number of world leading dairy companies. Among them is the NABC's member Bles Dairies, which exports its knowledge about dairy cows globally.
20th of July 2021
Member Spotlight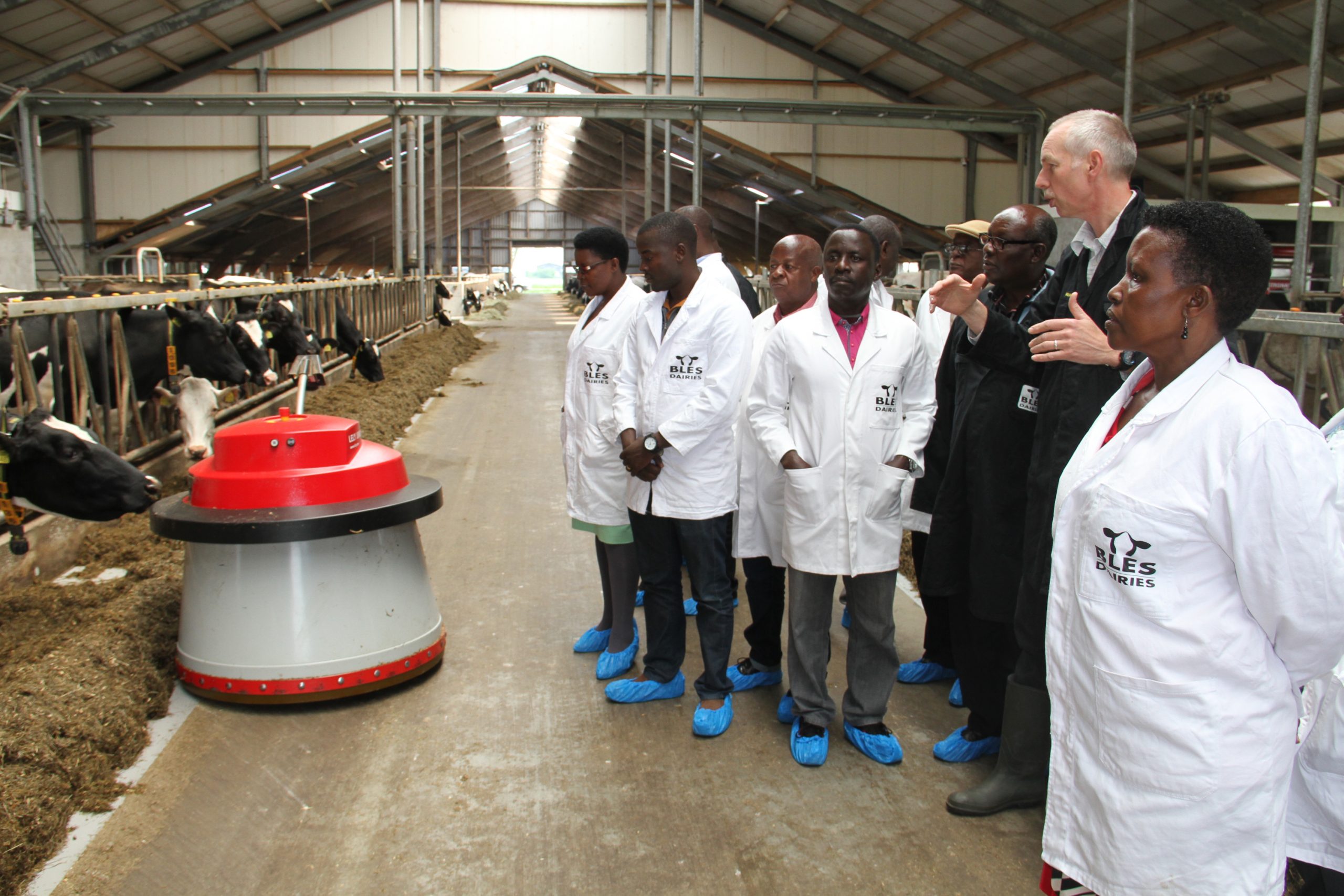 Although Bles Dairies is a dairy consultancy company, the staff members are equipped not only with theoretical knowledge, but also with a lot of practical experience. "Our own farm in Friesland, with 200 milking cows, is the heart of our company," said Ms. Nynke Dijkstra, of Bles Dairies' daughter company Triple Dairy. "This farm is highly innovative and often receives visitors from abroad," she continued.  In 2016, the NABC brought an incoming delegation of Ugandan farmers to this farm, as part of a training course in Friesland.
Ms. Dijkstra sees a lot of growth in the dairy industry in African countries. "The demand for fresh and healthy products is on the increase," Ms. Dijkstra said. "There is a structural demand for more milk of better quality, not only in Africa, but around the world. We can help companies in the dairy value chain from feed to factory gate to scale up their businesses and to improve the quality of their milk."
Cows from South Africa
Bles Dairies currently has one office in Africa, located in Eldoret in the Kenyan highlands, the most favorable area of the country for milk production. It is their ambition to open up more offices. "We need to be close to our customers and to be aware of the exact local conditions. Therefore, it is important to have offices on the ground, with combined knowledge of Dutch and local experts," Ms. Dijkstra said.
Water and the year-round availability of roughage are at the basis of dairy production. In Kenya Bles Dairies is owner of the country's biggest contracting services company. "To become successful, cooperation with a strong local partner is key. Bles Dairies East Africa, services the farmers with a total solution model, where silage making is one very essential activity," Ms. Dijkstra said. But the company doesn't only source for Dutch solutions," she stressed. "As a consultant, you have to be independent. South Africa, for instance, exports high-quality cattle and cattle semen."
Blended learning in dairy trainings
The need for digital training methods has never been more urgent at a time of travel restrictions due to Covid-19. Bles Dairies was already experimenting with this before the pandemic hit. In March 2020, just weeks before the Netherlands experienced its first lock-down, a Bles Dairies daughter company Triple Dairy was set up. Triple Dairy is a company that develops new training materials, that combine online theory with practical, off-line training, in cooperation with agriculture training expert Aeres – another NABC member- and the joint initiative Dairy Delta Academy.
"Our online training courses are made available via the website of the Dairy Delta Academy," said Ms. Dijkstra. "Ideally, candidates still attend to the practical training sessions, but if they start the course online and also do a follow-up online programme after their return, the results of the training will be a lot better. And more dairy training will lead to better farmers and a higher milk production, which is our ultimate goal," Nynke Dijkstra concluded.
More information: www.bles-dairies.nl