Digital Innovations for Inclusive Health Markets in Sub-Saharan Africa
NABC member PharmAccess is dedicated to revolutionising access to affordable and quality healthcare for citizens in Sub-Saharan Africa independent of their income level.
23rd of August 2023
Member Spotlight
"Do you know that mobile payments account for 10% of GDP transactions in Africa compared to 2% in Europe and the US?" is a question Kwasi Boahene, Director Health Systems at PharmAccess, poses at the beginning of the interview, and explains: "Mobile technology holds the key to transforming African economies, and PharmAccess is leveraging this innovation to build health systems such that people will have access to care, not only for today, but for the long-term".
Current Healthcare Situation in Africa
Although some progress has been made in addressing specific health conditions such as HIV/AIDS, tuberculosis, malaria, and maternal and child mortality in many African countries, about 53% of the African population still lacks access to basic healthcare. Every year, approximately 11 million people are pushed into poverty due to the high cost of care. "Pregnant women are dying not because we do not know how to solve a medical problem, but because the society cannot decide how to get the care that they need to them," explains Kwasi Boahene.
While mobile technology has revolutionised sectors such as finance, trade, and education in Africa, the healthcare sector is yet to fully embrace its transformative potential. Africa accounts for about 70% of the world's $1 trillion mobile money value, but these transactions primarily occur in finance and commerce. Utilising mobile technology in healthcare could lead to increased mobilisation of funds for health, efficient utilisation of existing funds – critical during economic crises and high poverty levels – improved transparency and operational efficiencies, better health outcomes, and enhanced decision-making.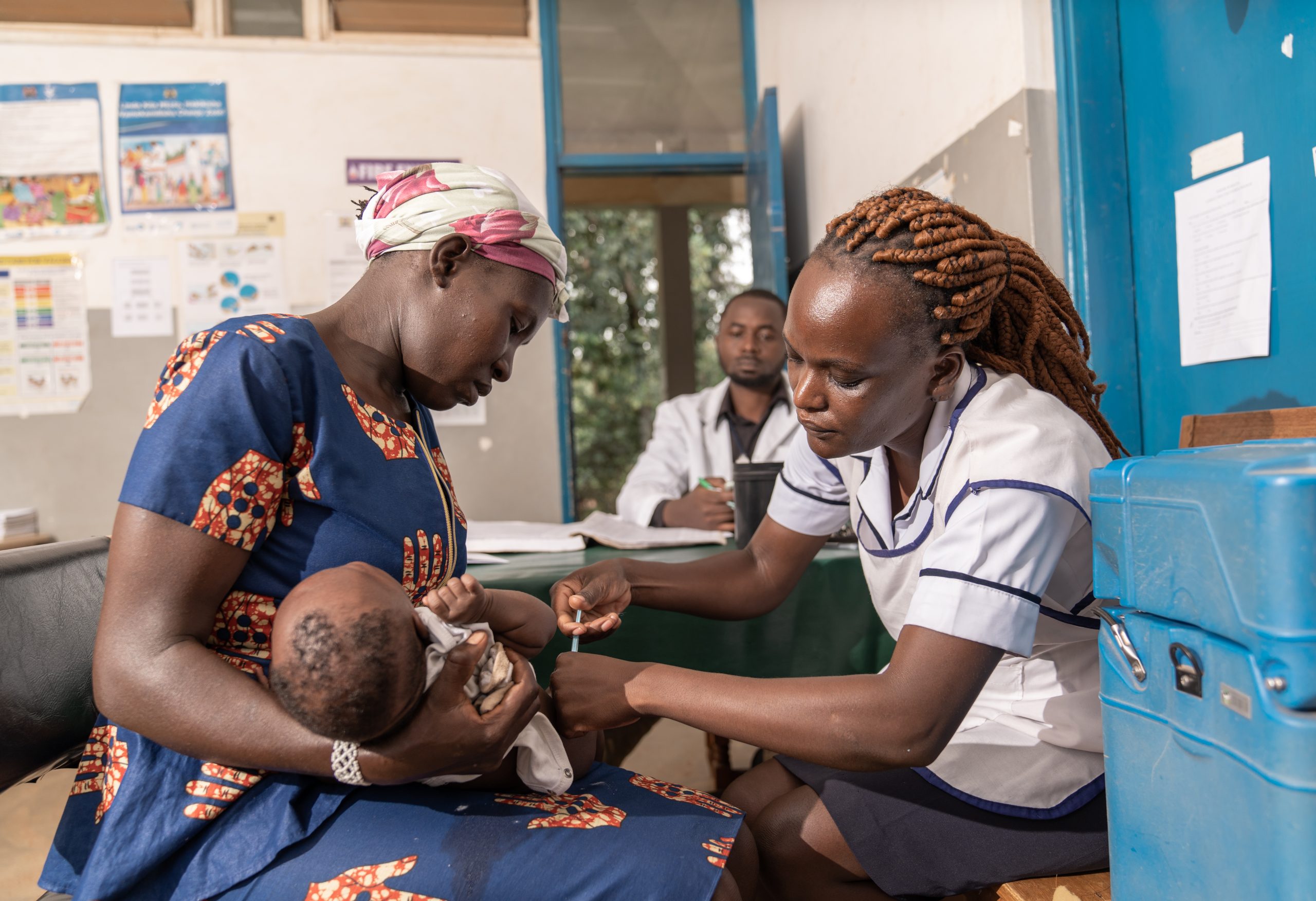 PharmAccess, an international non-profit organisation is collaborating with government and private sector in Africa to strengthen the healthcare system so that people, irrespective of their income, have the ability to get better healthcare. Operating from offices in Ghana, Kenya, Nigeria, Tanzania, and the Netherlands, and driven by a dedicated team of professionals, PharmAccess is promoting innovations through the power of digital technology, data, and public-private partnerships to build public trust in the health system and foster inclusive healthcare markets.
Bringing Fintech's Benefits to Healthcare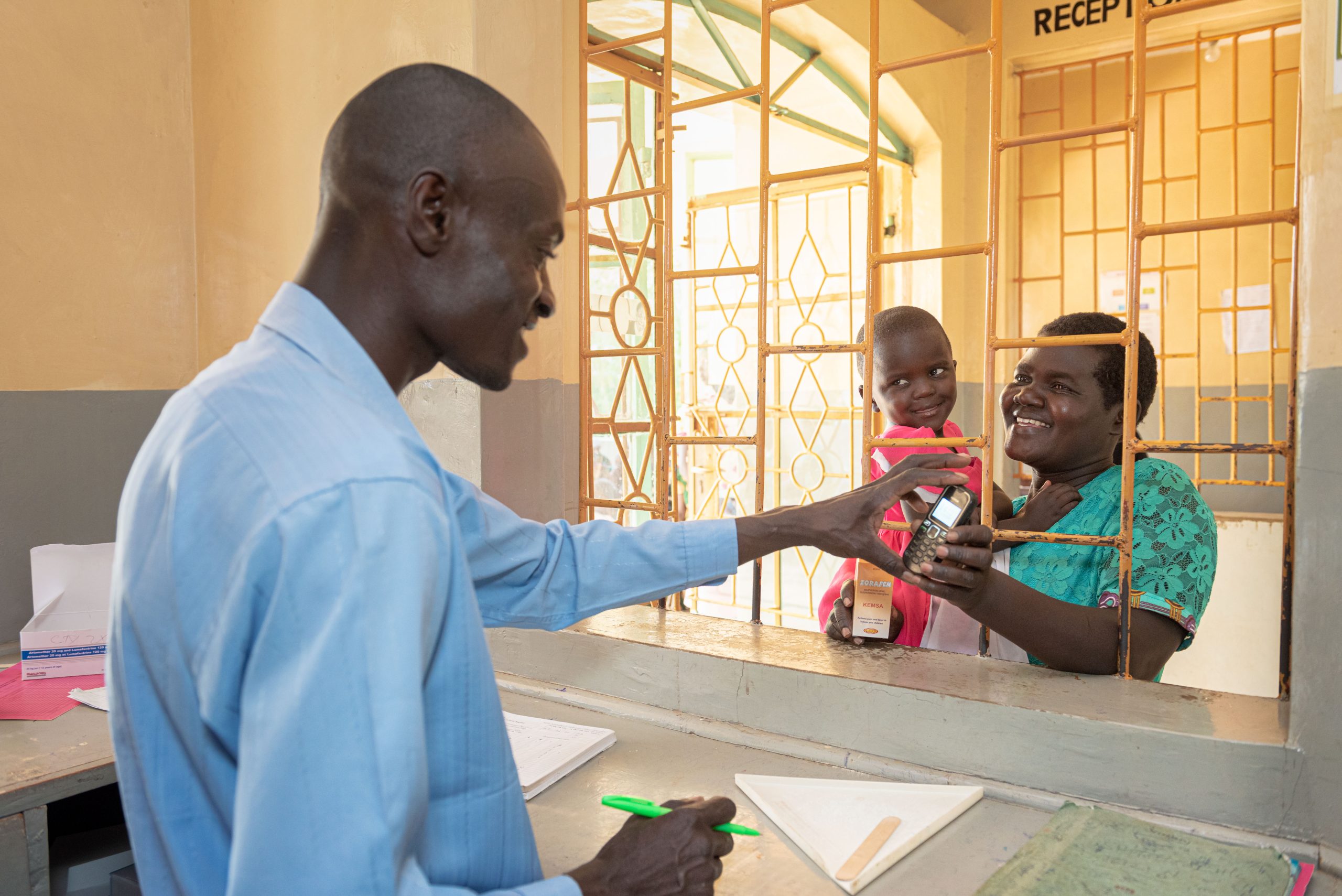 PharmAccess is changing the status quo of inequitable and limited access to healthcare. "By bringing the benefits of fintech to healthcare, we are making inclusive health markets a reality," confirms Kwasi Boahene. Without doubt, the continent's rapidly advancing fintech sector has led to increasing financial inclusion and is transforming Africa's economy. More than half of Africa's population (57%) does not have a bank account. Instead, access to mobile phones has enabled millions of people to conduct money transactions at their fingertips at very low costs. If mobile phones have led to inclusion in the financial sector, can mobile phones lead to inclusion in the health sector too? A question that PharmAccess and its partners are striving to answer.
"Digital and mobile technology remains a game-changer and provides a pathway to accelerate access to Universal Healthcare (UHC)", confirms Moses Kuria, CFO at CarePay. PharmAccess and CarePay collaborate in digitalising the healthcare journey with the objective of generating actionable data to increase efficiency, lower costs, improve health outcomes and build trust. In Kenya, CarePay has already connected over 4.7 million Kenyans and 5,100 healthcare providers, enabling Kenyans to save money, access entitlements, and pay for health services using their mobile phone. In Nigeria, the CarePay platform has been chosen as the preferred technology platform to run statewide health insurance schemes.
"By placing the individual at the centre of care, we unlock invaluable data that informs about the patient's specific conditions, location, and the quality of care available. This data-driven approach enables us to deliver more effective and affordable healthcare solutions in an efficient way with coverage to a greater number of people. This way, we maximise the impact of limited financial resources in Africa's healthcare sector," explains Kwasi Boahene.
Through digital innovations, PharmAccess also addresses issues of low care quality and underinvestment. Their internationally accredited SafeCare program has provided quality improvement support to over 7,000 public and private healthcare providers. Combined they account for 8.2 million monthly patients visits. PharmAccess' Medical Credit Fund (MCF) is the first impact fund dedicated to providing loans and technical support for health SMEs in Africa. So far, MCF has disbursed $173 million in loans to over 2,000 health SMEs, enabling them to grow their businesses and improve the quality of their services. By leveraging the mobile money ecosystem, healthcare entrepreneurs '-many being women- can now easily access loans using their mobile phone, within less than 24 hours) and no collateral required.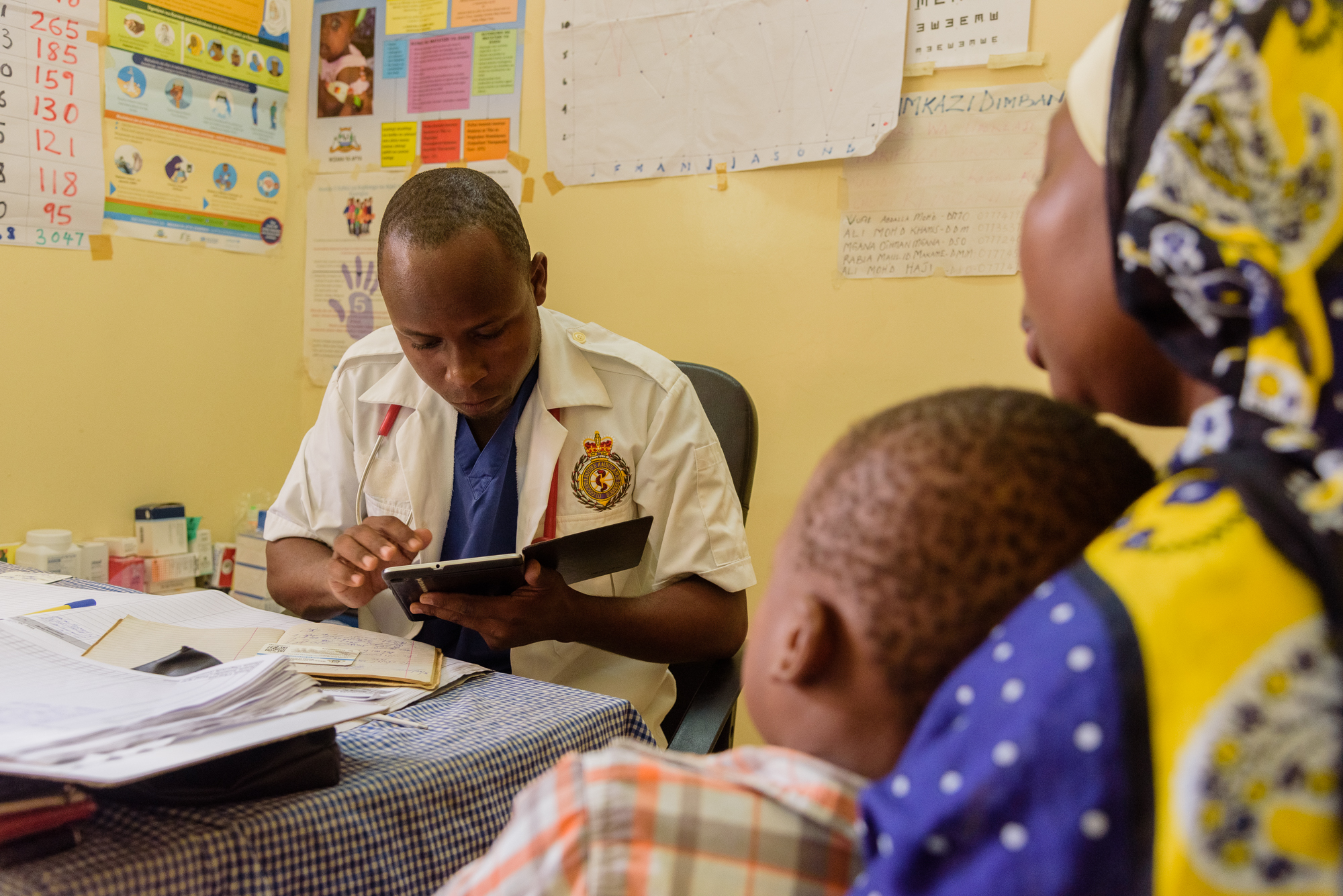 Leveraging public-private partnerships and private sector capacity to finance health access is at the core of PharmAccess' success. "Health is wealth," stresses Kwasi Boahene and elaborates: "When we improve the health sector, we advance the economy. Our goal aligns with the mission of the NABC. Through trade missions, NABC brings private sector companies to Africa to share expertise and learnings, for example, through trade missions, and connect them to the local government." Last year, NABC and Task Force Health Care organised a trade mission to Nairobi and Kisumu during which PharmAccess had the opportunity to share its work and the investment potential of Kisumu County with Dutch companies active in healthcare.
In addition, Kwasi values the bridge that NABC creates between the Dutch private sector and the African public sector during Africa-focused business and networking events, like the annual Ambassador's Dinner. During its last edition, in November 2022 at Kasteel de Wittenburg, Kwasi Boahene connected with various African ambassadors to advocate for UHC and to see to what extent PharmAccess can influence public health policy on the ground.
To learn more about PharmAccess and their products and services, visit www.pharmaccess.org