Botswana On Course To Achieve Economic Diversification
Botswana and the European Union join forces to drive economic diversification. In October 2023, the first-ever EU-Botswana Business Forum (EBBF) took place in Gaborone.
9th of November 2023
Report
Botswana's central location in Southern Africa connects it to key neighbouring countries like Namibia, South Africa, Zambia, and Zimbabwe. While many safari enthusiasts might know this nation of 2.4 million inhabitants, it tends to be overlooked by most companies as a strategic investment destination. With its modern capital, well-developed road infrastructure, a robust pension scheme and one of the continent's highest GDPs per capita, Botswana truly shines as an African standout.
This economic stability is backed by Botswana's abundant diamond reserves, the world's second-largest. A staggering 87% of export income is derived from the diamond industry, enabling Botswana to sustain its stable welfare state for over five decades. But the country is actively committed to diversifying its economy by developing other sectors, recognising the elevated risk associated with dependency on a single revenue source – that is not inexhaustible.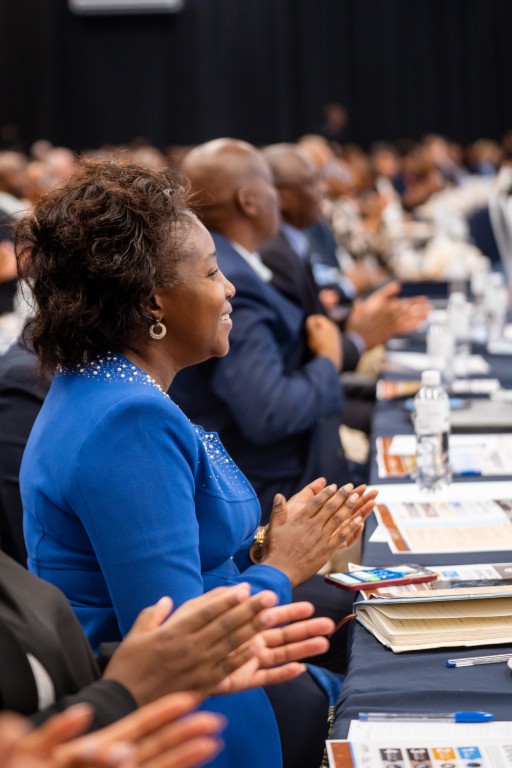 On the 11th and 12th of October, the first-ever EU-Botswana Business Forum (EBBF) took place in Gaborone, the capital city of Botswana, organised by the EU delegation in Gaborone in cooperation with the Botswana International Trade and Investment Centre (BITC). The EBBF brought together companies, diplomats and politicians from EU member states and Botswana. The agenda centred around five key industries that Botswana is eager to develop further, recognising their growth potential: mining beneficiation, healthcare, ICT, financial and business services, and manufacturing.
In addition to the aforementioned sectors, agriculture emerged as a recurring topic of discussion. While contributing approximately 2% to the country's GDP (Statistics Botswana 2021), the agricultural sector plays a vital role in the livelihoods of rural communities. However, recent challenges such as drought and water shortages have led to a noticeable decline in its performance, resulting in a substential food import bill from neighbouring countries like South Africa. Taking a closer look at crop production in Botswana, the primary cereals produced include sorghum, millet and maize, while horticultural production focuses on potatoes, tomatoes, onions, cabbage, and oranges. From a business angle, this food import bill represents promising opportunities for Dutch agricultural enterprises to diversify and invest in crop production, livestock, irrigation, and agro-processing.
NABC and its members Signature Agri Investments and Go&Grow Farm Solutions, attended the EBBF. Rick Wesdorp from Go&Grow Farm Solutions combined his participation in the Forum with visits to several expansive farms located in and around the 'Thuli Block,' a farming area approximately 4 hours north of Gaborone, near the Zimbabwean border. "There are roughly ten commercial farms in this area engaged in large-scale agriculture," Mr. Wesdorp noted after returning from his farm visits. They indicated that roughly 15% to 20% of the population has the purchasing power for their products. Go&Grow Farm Solutions hopes to offer valuable support to the farms in the region.
Ms. Hannah Young, Head of ESG at Signature Agri Investments, divides her working days between the Netherlands, South Africa and Botswana, her home country. She shared her insights on the event, stating, "I was very impressed by the energy at the event; there is a clear commitment from the Botswana government, including the President himself, to actively create a favourable environment for investors. This was mirrored by the enthusiastic participation of the investee sector. It genuinely feels as though the time is now for European investors to establish themselves in this peaceful, spacious country, and for Botswana to embark on its economic diversification."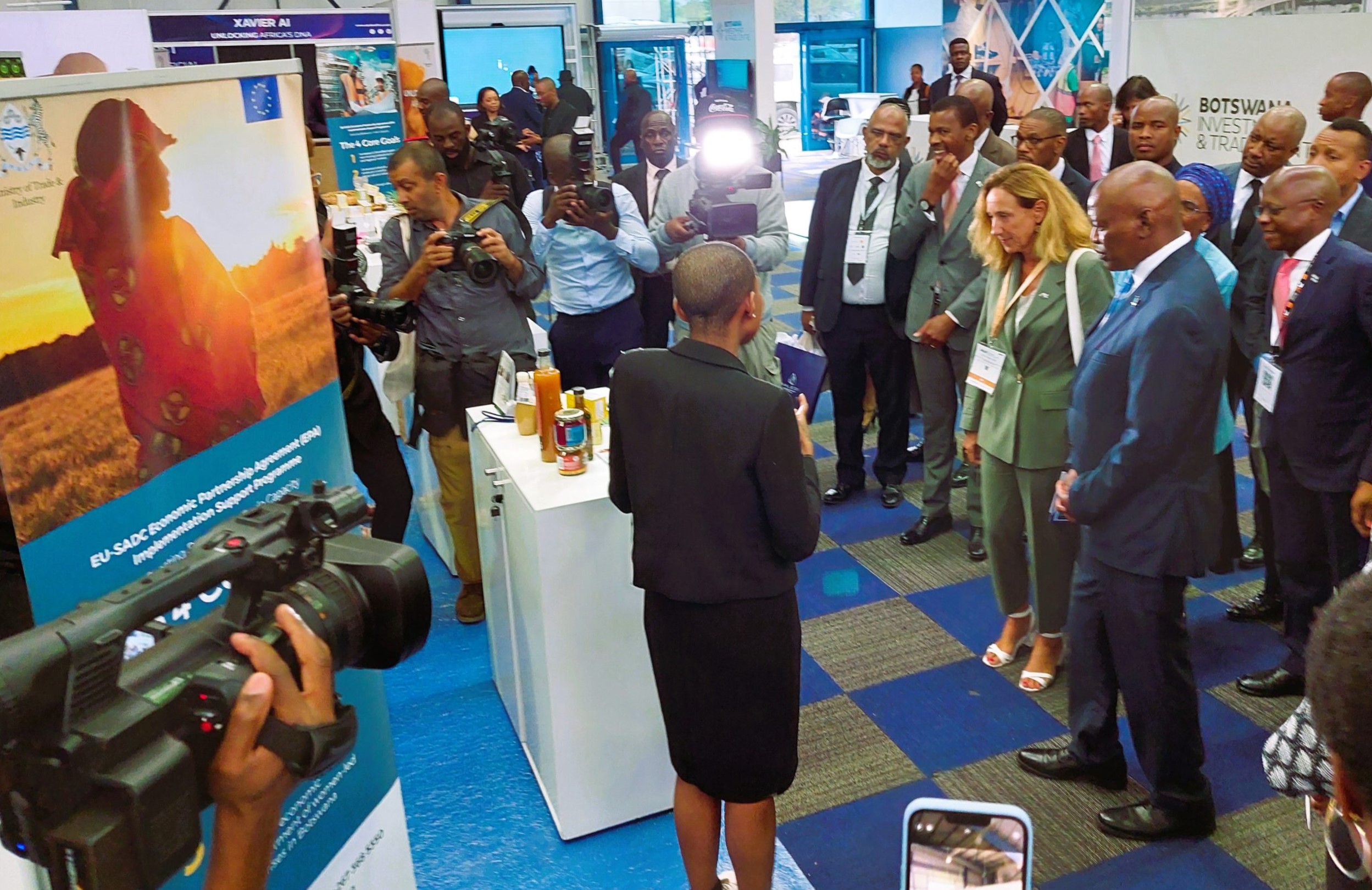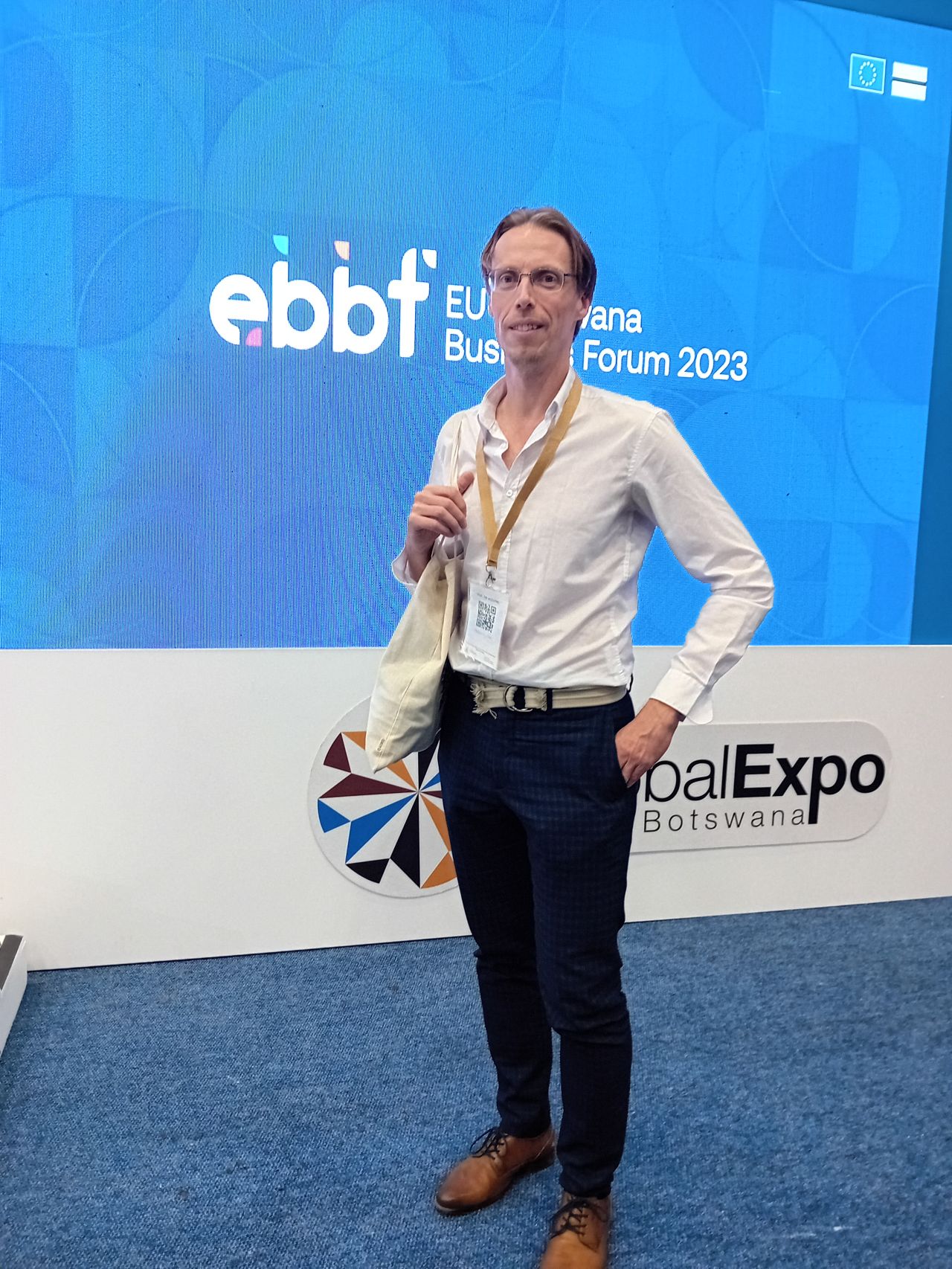 "What I appreciate about Botswana is the stability and the respect for the rule of law," said NABC's Arne Doornebal. "There seems to be a thorough realisation to diversify the economy beyond diamonds," he noted. "Peace, stability and adherence to the rule of law are crucial attributes that Botswana offers foreign companies, opening doors to progress."
Looking ahead, there is potential for follow-up visits by companies and officials from Botswana to the Netherlands. Doornebal added: "Every two years, the NABC organises Africa Works!, the largest Africa-focused Business to Business conference in the Benelux region. We hope to extend and invitation to BITC and leading agricultural companies in Botswana to join us at Africa Works! 2024 in the Netherlands so that concrete follow-up steps can be made."
For more information about doing business in Botswana, visit the Botswana Investment and Trade Center.