Botswana Has, Is, and Will Continue to be Open for Business
To conclude the special feature on Botswana, we interview the ambassador of the Republic of Botswana to the kingdom of Belgium and head of delegation to the European Union, H.E. Mr. Samuel O. Outlule.
22nd of March 2022
News item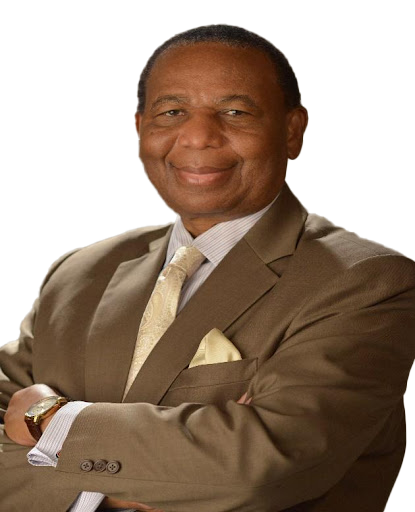 Having graduated from one of the poorest countries in the world to an upper-middle-income country in three decades, Botswana is an open economy with continuous economic development.  This is thanks to Botswana's macroeconomic policy frameworks which are underpinned by prudent management of resources and good governance, as explained by Ambassador Outlule.
"As a country highly credited for its careful management of mineral resources, as well as the maintenance of a transparent, competitive, and open economy leading to rapid economic development, Botswana envisions to graduate to a high-income economy by 2036," stated the Ambassador.
One key element of achieving this goal is the diversification of the Botswana economy by moving from the over-reliance on minerals to focusing on other lucrative sectors. "With the private sector in the driver's seat, the sectors prioritised for economic diversification include tourism, manufacturing, agriculture, financial services, and logistics."
As seen in the 'Botswana is full of Investment Opportunities' article in the 2022 edition of the NABC magazine, these aforementioned areas hold a lot of business opportunities and investment incentives for Dutch and European companies with an interest and stake in Botswana. 
In addition to the liberal tax regime and the investment incentives, Ambassador Outlule added that Botswana's investment environment has no restrictions on business ownership or foreign exchange controls. There is also remittance and full repatriation of profits and dividends, including a 100% duty rebate on importation of machinery and raw materials. 
Aside from an attractive investment environment, the ease of doing business is assured due to the investor facilitation programmes provided by the Botswana Investment and Trade Centre (BITC) as well as the Special Economic Zones Authority (SEZA). The aftercare programmes provided to all investors were also highlighted by Ambassador Outlule: "To identify problems encountered in the implementation of projects, assistance is also offered through direct consultation and cooperation with relevant stakeholders and through the provision of support for existing companies looking to expand, diversify and reinvest in the opportunities of Botswana."
Moreover, periodic reviews of problems faced by industries are undertaken, and new protocols to expedite project implementation are established to ensure the smooth operation of existing companies.
To conclude, his excellency underscored the win-win situation for both the Dutch and Botswana private sectors. While international investors benefit from investment opportunities, investment incentives, and market access and connectivity, the government of Botswana manages government revenues and resources prudently and efficiently. With its citizens in mind, resources are used to further develop employment, education, health, and infrastructure. 
Botswana is a country that has consistently been open for business and will continue to grow over the years in partnership with the private sector. "The results are there to see and investors are invited to tap into the available opportunities," ended Ambassador Outlule. "We guarantee you will be able to prosper when you invest in Botswana."