AgroFair is Bananas about Knowledge Exchange Facilitation
When fairtrade pioneer AgroFair started importing bananas to the European continent, its first supplier was from a banana plantation in the east of Ghana. Even though 25 years later, AgroFair has expanded its fruit sourcing to other parts of the globe, their connection with the African continent is still as prevalent as it was 25 years ago.
8th of June 2021
Member Spotlight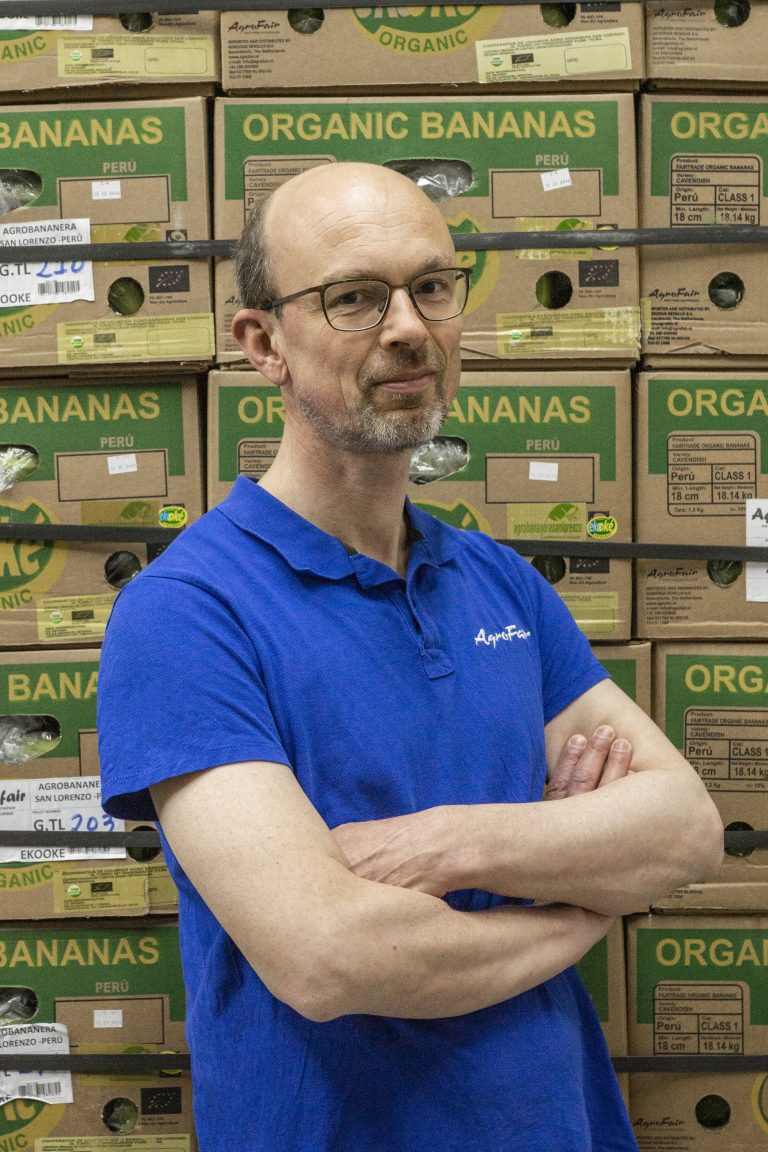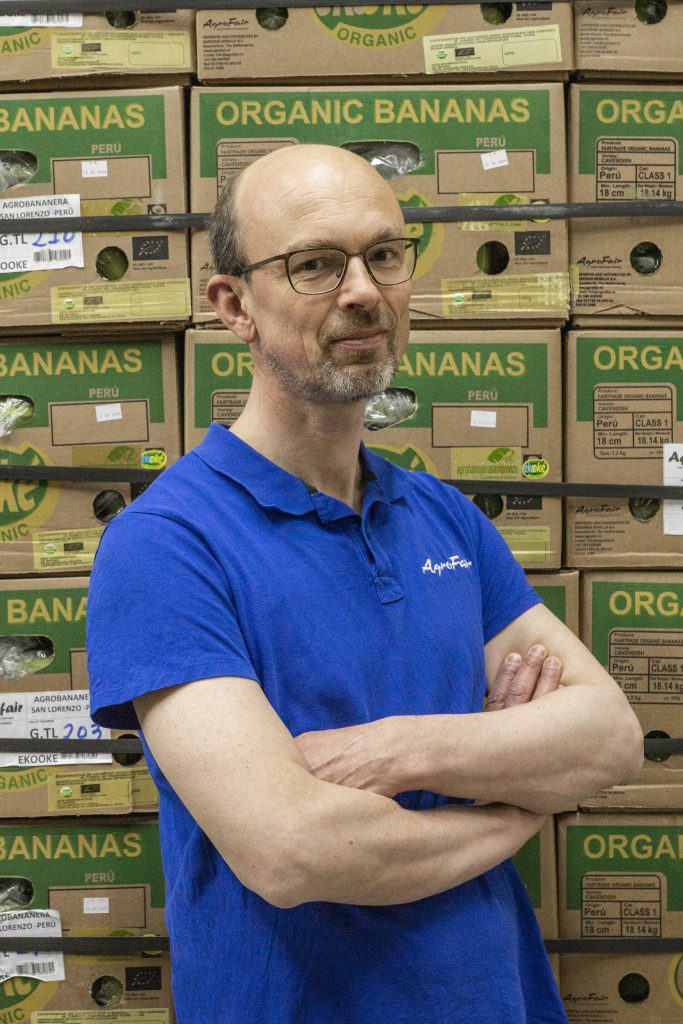 This year AgroFair celebrates its 25th anniversary. It comes with no surprise that a company that prides itself on its sustainable practices and ethical code of conduct is the leader of sustainable and organic bananas in Europe. "The goal was to make the fairtrade banana enter the market. Only a few people thought it would be possible. 25 years later the company is still around and continues to show growth on a yearly basis. Particularly, in a market that is very competitive," said AgroFair's CEO, Hans-Willem van der Waal. "We are taking more and more initiatives to continue making the banana and fruit business more inclusive and sustainable. That is our biggest achievement and we only hope to expand on it in the next 25 years". 
The company is one of the few fruits and vegetable companies that break down their sustainability efforts by publishing yearly reports featuring statistics on water usage, carbon footprints and other environmental and social considerations. In addition to this, 40% of their suppliers are shareholders and participate in the marketing and sales activities of AgroFair. 
Not just fruits, AgroFair is bananas about knowledge exchange facilitation
AgroFair also plays a role in private sector development, particularly with smallholder farmers and plantations in West and East Africa. The company has a consulting department that focuses on facilitating knowledge exchange by sharing the lessons learnt from working with successful banana farms in Latin America. They interact with farmers, companies and governmental bodies in Burkina Faso, Côte d'Ivoire, Ghana, Sudan, Senegal, Nigeria, Mozambique, Ethiopia and the Democratic Republic of Congo. 
A key example includes AgroFair's facilitated visit of Senegalese farmers to their farms in Peru, to establish south-to-south learning. Throughout their visit, the Senegalese farmers followed a traineeship programme and recorded a video handbook of banana production in their local languages such as Wolof. Seeing the farmers in Peru live and work with very similar farming conditions helped the Senegalese farmers gain a more optimistic viewpoint on what is possible. It made many of the farmers think: 'if the Peruvians can do it, why can't we?'. "Seeing good practices first-hand is much more motivating than European intermediaries telling them what to do," said Mr. Van der Waal. Throughout the past 10 years, AgroFair has been conducting similar side projects and initiatives that focus on value chain and logistics development of not just banana production but other fruits as well. " We see facilitating these interactions as a part of our mission. It is to divulge and distribute more widely the knowledge and practical experience that we have," explained Mr. Van der Waal.
With over 16 years in the agriculture sector and with experience of working, living and exploring Africa, Mr. Van der Waal believes that even though challenges are present, there are real opportunities in modern agriculture and food production in Africa. "By further developing the agricultural sector through the introduction of modern technologies, improved infrastructure and solar power, you could really do miracles. These innovative agricultural practices would attract young people who already have good working ethics and are willing to take proactive risks," Mr. Van der Waal concluded. As the increasing African middle class are concerned about their own health and quality of food, exporting not just globally but within the African continent itself, is also an increasingly interesting possibility.