Number of Dutch companies active: 200
Population: 48 million (2023 projection)
Area: 241,038 km² (6 times the size of the Netherlands)
GDP growth:  4.4% (2022)
Head of state: President Yoweri Kaguta Museveni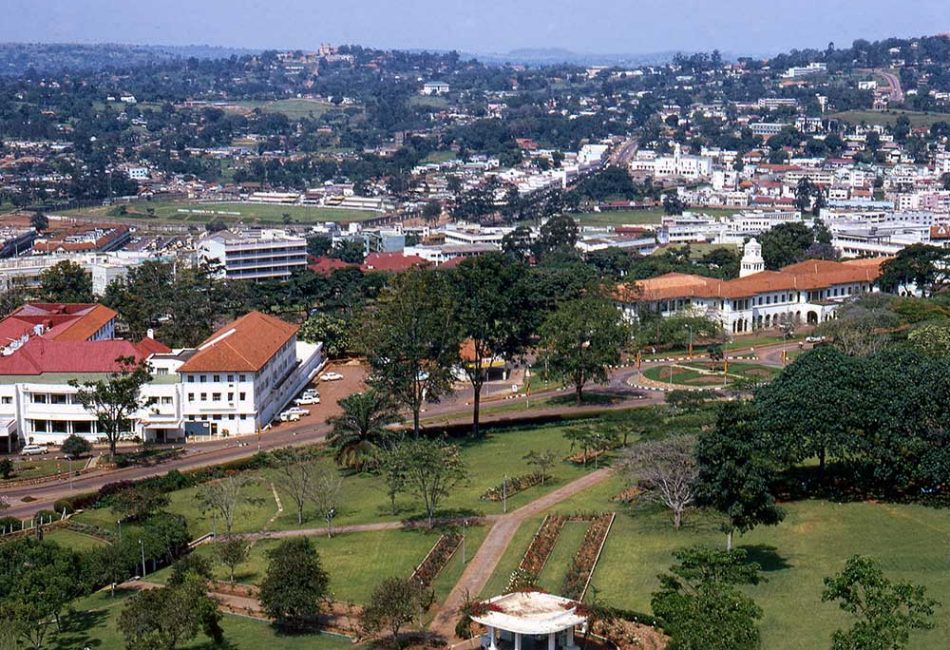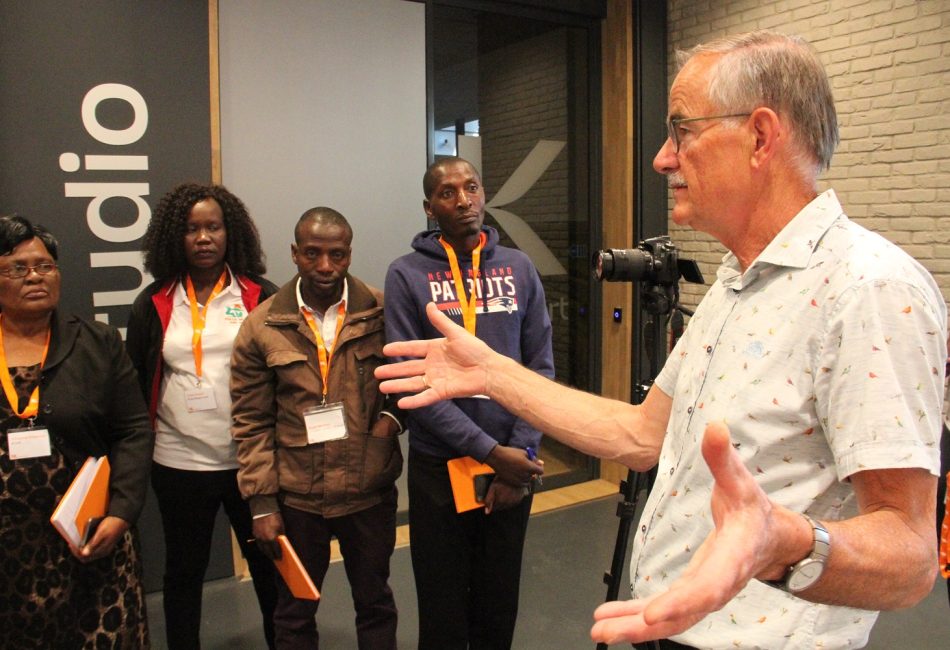 In October and June 2023, the NABC welcomed the winners of the 'Uganda Best Farmers' Award' of 2020 and 2019 on their study and knowledge exchange trip to the Netherlands. Accompanied by the NABC and representatives of the Dutch Embassy in Kampala, the award-winning farmers embarked on numerous agricultural field visits relevant to their field of expertise – dairy, aquaculture, and horticulture – to Dutch agricultural experts across the Netherlands.  
In February 2023, the NABC attended the Harvest Money expo in Kampala, to catch up with the numerous NABC members participating in the annual event and to keep up with developments in Uganda's agricultural sector. 
For an incoming delegation consisting of 13 winners of the Uganda Best Farmers Award, the NABC organised three days of company visits and workshops in June 2023. Earlier in the year, we attended the Harvest Money expo in Kampala, to catch up with the numerous NABC members participating in that annual event and to stay up-to-date with developments in Uganda's agricultural sector.
We organised a webinar about doing business in Uganda on June 9th, 2020. The recording of that webinar is available on our YouTube channel.
A trade mission to Uganda took place in December 2019. A highly-specialised group of six companies that are active in trading spices and other commodities visited the country for a one-week business trip aimed at finding suppliers.
In October 2017, NABC's Dutch Africa Poultry Platform went on a joint trade mission to Rwanda and Uganda with a group of 13 companies. Poultry is an important and growing sector for Uganda and presents numerous opportunities for international companies.
We received in incoming delegation of Ugandan farmers in 2016 and organised a one-week trade mission for them.
NABC is usually present during the annual Uganda-Netherlands Business Convention, which is organised by the Ugandan diaspora in the Netherlands.
The Ugandan investment climate is relatively liberal. More and more services are being digitalised, including the taxation system through the Uganda Revenue Authority (URA). An e-visa is standard nowadays and can be obtained online. Questions about investing in Uganda can be addressed by the Uganda Investment Authority (UIA) in Kampala.
Sectors that have received most investment from the Dutch business community include tourism, horticulture, agriculture and renewable energy. Several Dutch companies have invested in Uganda in recent years with assistance of the Netherlands-Enterprise Agency (RVO).
Uganda has always had a very strong focus on agriculture, since the country -mainly the central and Western regions- experience sufficient quantities of rainfall on order to harvest most crops twice a year. Most foreign currency is generated through export of tea, coffee, vanilla and cocoa. Another major foreign income earner is tourism. The Ugandan GDP grew by 3% in 2020 despite the pandemic and a strict lockdown, according to the World Bank.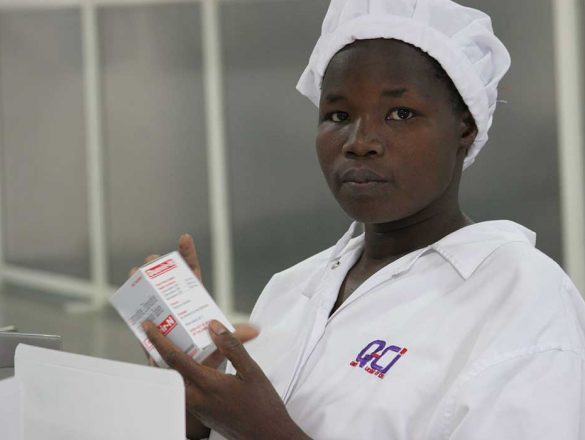 There is a Dutch embassy in the Ugandan capital Kampala. In early 2020, it moved into a brand-new office. The current Dutch ambassador, who came to office in September 2020, is Ms. Karin Boven.
Uganda is represented in the Netherlands via its embassy in Brussels, led by Ambassador Ms. Mirjam Blaak. This may sound like a Dutch name and in fact it is: Ms. Blaak used to have the Dutch nationality but she now only holds the Ugandan nationality.
Presence of Dutch companies
With an estimated 200 Dutch companies active in Uganda, Uganda is among the most popular African countries for Dutch companies. The Dutch business community is quite active and is united in a sector organisation, the NUTIP. The majority of these companies are active in horticulture since Uganda has an excellent climate for growing flowers. Another sector with a significant Dutch footprint is tourism; a number of the leading tour operators in Uganda is from the Netherlands.