Number of Dutch companies active: 69
Population: 43 million
Area: 2,381,741 km² (57 times the size of the Netherlands)
GDP growth: 0.8% (2019)
Head of state: President Abdelmadjid Tebboune
In June 2022, a business delegation from Algeria attended NABC's flagship conference Africa Works! 2022 Innovation for Resilient Growth. The delegation of members of The Algerian-Netherlands Business Council (CAAN) and the Council of Algerian Economic Renewal (CREA) visited Dutch companies that are active in agriculture and in waste-management, as well as the Port of Rotterdam. The company visits were followed by a matchmaking session between Algerian and Dutch companies.
In November 2021, the NABC partcipated alongside a number of its member companies in the Netherlands Pavilion at the Logistica trade fair in Algiers to which the Netherlands were welcomed as the fair's 'country of honour'.
Further, NABC organised a webinar about doing business in Algeria on June 16th, 2020. The recording is available on our YouTube channel.
NABC's country expert for Algeria, Arne Doornebal, visited Algeria in June 2019, partly to renew NABC's cooperation with the Conseil d'Affaires Algéro-Néerlandais (CAAN), that has been operating since 2015.  CAAN is an independent body which is closely cooperating with NABC. The launch of the official hub was organised within the frame of a two days visits focusing on developing business opportunities for Dutch companies in Algeria.
As part of the (now concluded) Netherlands-Algeria Water Technology programme, members of the partnership visited the Pollutec exhibition in Oran in May 2013. The Dutch pavilion at Pollutec attracted many visitors and created an excellent opportunity for the Dutch participants to show their products and -in the case of knowledge institutes- explain their core activities. The Algerian minister of Water also visited the Dutch pavilion where he met the Dutch parties.
NABC and CAAN renewed their cooperation agreement in 2019, after the leadership of CAAN had changed significantly in the aftermath of the Hirak-revolution in Algeria, which brought an end to the 20-year reign of President Bouteflika. The new CAAN leadership visited the Netherlands in August 2019, to sign the MOU agreement during the Algeria Round Table at the NABC offices in the Hague. During this Round Table Mr. Abdellah Aidaoui, the Secretary-General of CAAN, showcased business opportunities in Algeria while Mr. Alwin Oud, the President of CAAN and a only Dutch entrepreneur permanently based in the country shared his story.
CAAN and NABC cooperated with the Dutch embassy in Algiers and jointly set up a Holland Pavilion during the Sipsa Filaha agricultural Trade Fair in October 2019. NABC's Managing Director Peter de Ruiter, who is also the country representative for Algeria, attended the fair on behalf of NABC.
Following the April 2, 2019 resignation of President Abdelaziz Bouteflika, Algeria entered into a transition period headed by an interim president. In December 2019, new president Abdelmadjid Tebboune was sworn in after elections that were largely boycotted.
Algeria's state enterprise-dominated economy has traditionally been a challenging market, though one that offers compelling opportunities.  Multiple sectors offer opportunities for long-term growth for foreign companies, with many having reported double-digit annual profits. Sectors primed for continued growth include agriculture, tourism, information and communications technology, manufacturing, energy (both fossil fuel and renewable), construction, and healthcare.  A 2016 investment law offers lucrative, long-term tax exemptions, along with other incentives. Rising oil prices in the latter half of 2018 helped reduce the trade deficit and restore some revenue to the government budget, though government spending is still higher than revenue.
The energy sector, dominated by state hydrocarbons company Sonatrach and its subsidiaries, forms the backbone of the Algerian economy, as oil and gas production and revenue have traditionally accounted for more than 95 percent of export revenues, 60 percent of the state budget, and 30 percent of GDP.  The Algerian government continues to pursue its goal of diversifying its economy, with an emphasis on attracting more foreign direct investment (FDI) to boost employment and offset imports via increased local production. Algeria has pursued a series of protectionist policies to encourage local industry growth.  In December 2017, the government scrapped a short-lived policy requiring importers of certain goods to obtain import licenses (the license requirement was subsequently retained only for automobiles and cosmetics), replacing it with a temporary ban on 851 products announced January 1, 2018. The government replaced that ban on January 29, 2019 with a set of tariffs between 30-200 percent on over 1,000 goods.  The import substitution policies have generated some regulatory uncertainty, supply shortages, and price increases.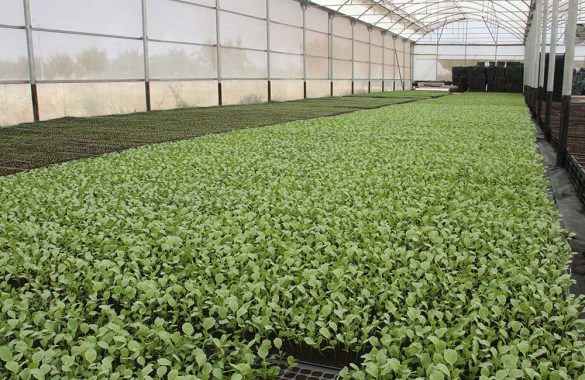 Algeria's political transition may affect economic policies, though most leaders recognise the importance of economic diversification and job creation.  Economic operators currently deal with a range of challenges, including overcoming customs issues, an entrenched bureaucracy, difficulties in monetary transfers, and price competition from international rivals, particularly China, Turkey, and France.  International firms that operate in Algeria sometimes complain that laws and regulations are constantly shifting and applied unevenly, raising the perception of commercial risk for foreign investors. Other drawbacks include limited regional integration and the 51/49 rule that requires majority Algerian ownership of all new foreign partnerships. Arduous foreign currency exchange requirements and overly bureaucratic customs processes combine to impede the efficiency and reliability of the supply chain.
Opportunities lie in agriculture, (sea)port development, maritime, circular economy, sustainable and classical energy. Additionally, there is a growing and young population with new connections being made to West-Africa (maritime ports being created, the Trans Sahara-highway and the creation of a free trade area. There is a need for diversification of the economy (agriculture, industry and services). Algeria is a higher-middle income country, has a high-educated population and knows a relatively high level of development.
Algeria is represented in The Hague by Ambassador Ms. Salima Abdelhak, who took up office in December 2021.
More information (French): www.embalgeria.nl
Presence of Dutch companies
There are 69 Dutch companies active in Algeria at the moment. The country is interested in working more closely with the Netherlands on economic matters, and welcomes new businesses.