Anitra has been working for NABC since 2016 and has a wealth of experience in managing B2B relationships across Europe and Africa. She is responsible for managing the portfolio of NABC's clients in the horticulture sector and projects related to horticulture. She has organised and coordinated many horticultural trade missions, Holland Pavilions/Lounges, business events and B2B matchmaking in Ghana, Nigeria, Côte d'Ivoire, Kenya, Tanzania, Zimbabwe, South Africa and Madagascar.
Moreover, she is responsible for 3 strategic programmes focusing on local private sector development, such as the NABC cluster program for vegetable seeds 'Seeds 4 Change' (S4C) in Kano, Nigeria, the impact cluster spices 'New Origins Sustainable Spices' (NOSS) in Tanzania and Madagascar and the trade promotion component within the HortiFresh program, aiming for commercial development of the horticulture sector in Ghana and Côte d'Ivoire.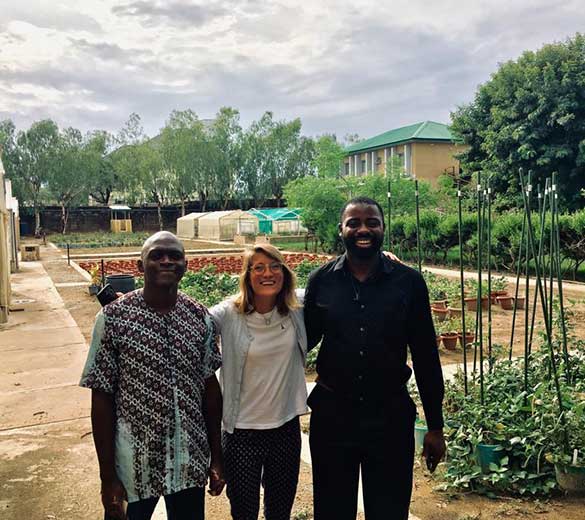 Anitra van der Kraan is NABC's first point of contact for questions relating to Nigeria.