NABC increasingly focuses on long term programmes, because we believe trade facilitation is a process that requires continued attention over a longer period of time. On this page you can see which strategic programmes are being implemented.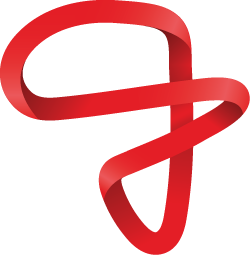 MATCH: Hiring African Talents
MATCH is a 3-year initiative funded by the European Union (EU) aimed at providing highly skilled talents to private sector companies whose needs for qualified staff cannot be satisfied by on the EU labour market. It connects skilled workers from Nigeria and Senegal to Dutch companies.
Dutch Africa Poultry Platform (DAPP)
The Dutch Africa Poultry Platform (DAPP) is a membership based platform for Dutch companies interested in the African poultry sector. The DAPP enables Dutch companies and knowledge institutions to cooperatively explore the sector and to promote the Dutch poultry sector in Africa.
HortiFresh West Africa is a programme supported by the Embassy of the Kingdom of the Netherlands and aims to establish "a sustainable and internationally competitive fruit and vegetable sector that contributes to inclusive economic growth, food and nutrition security" in Ghana and Ivory Coast.
Mali, Niger & Burkina Faso Programme
The programme was initiated in 2016 and has, since then, evolved from a strong, shared vision between NABC and the Embassy of the Netherlands in Mali. The programme aims to connect challenges in Mali, Niger and Burkina Faso with Dutch knowledge and expertise to introduce business opportunities in these countries.
African Policy Dialogue Ghana
The African Policy Dialogue on Youth Employment Intervention in Ghana, carried out by INCLUDE, NABC, GNBCC and the University of Ghana Legon, seeks to generate research evidence on what works or does not work in youth employment interventions, contribute to the design of youth intervention in Ghana.
African Policy Dialogue Mali
In July 2020, NABC officially launched a new programme focused on stimulating women entrepreneurship in Mali together with Mali Investment Promotion Agency (API Mali) and the IHEM Institute for Advanced Studies in Management (Institut des Hautes Etudes de Management). Please download the APD Mali brochure for more information.