Is your organisation interested in exploring new markets, expanding its customer base or diversifying its offer? It can be a challenge to navigate company growth without a sound business case based on accurate market intelligence.
Our assignments are customised to meet your goals and objectives. The findings and insights we provide, and the conclusions and recommendations we make, are client-proprietary and client-confidential.
A clear market entry strategy will help you avoid critical mistakes such as disappointing product/market fit, underestimating competition, and mismatched value propositions. We offer valuable recommendations on what type of market entry paths will yield the best results by providing critical analysis on entry paths like franchising, joint ventures, greenfield investing, direct exporting and partnerships, among other market entry strategies.
Partner, Distributor Brokerage, Identification and Matchmaking
When you want to enter the African market, you may need a supplier, distributor or operating partner to best serve your customer. The Africa Insights Desk can help with your partner search by conducting a full market scan of available partners and building a detailed report that evaluates the best potential business partners or customer markets. Additionally, we are able to set up introductory calls and guide the relationship-building process.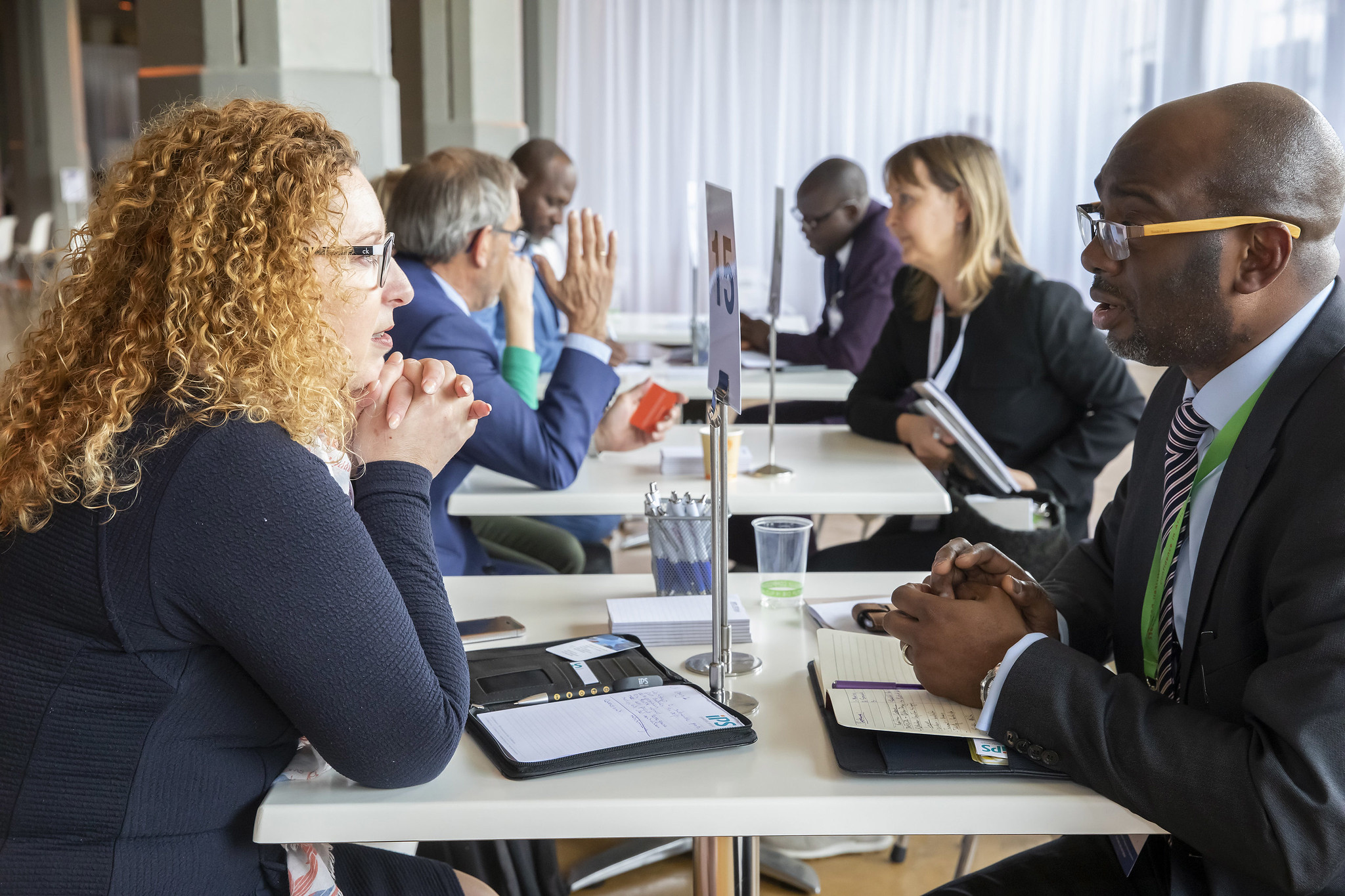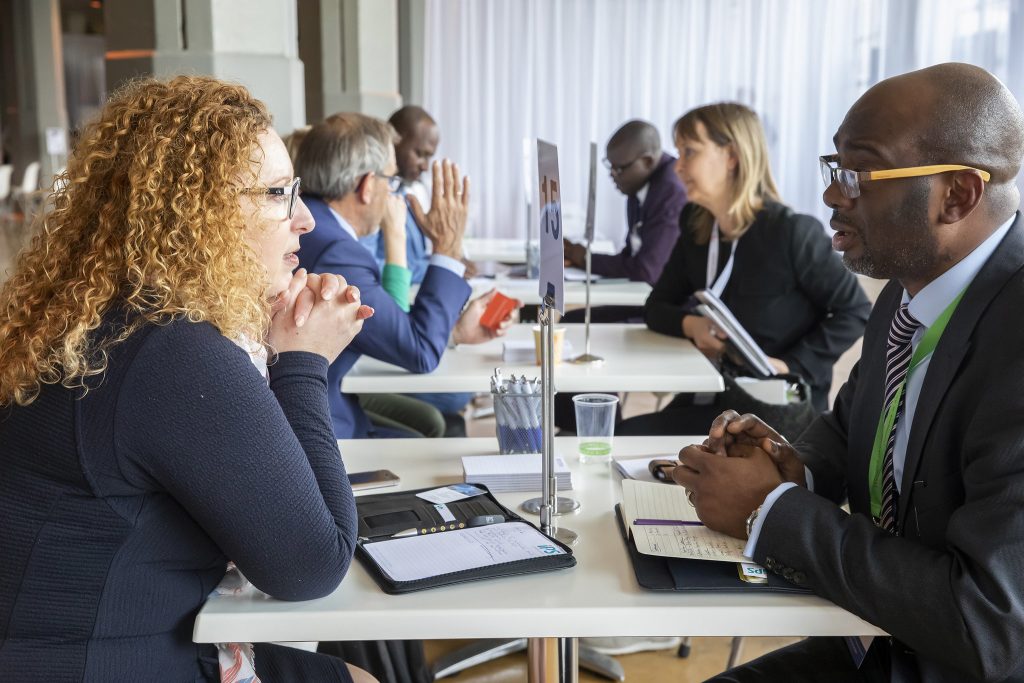 Import / Export Assistance
As a business council, we understand the complex world of international trade and can assist you in finding cost-effective solutions for your company. The European Union and the Regional Economic Communities (RECs) to which many African countries belong (e.g. SADC, ECOWAS, AMU, COMESA) expect importers and exporters to have a solid, working knowledge of the rules and regulations that apply to their imported or exported shipments. We can help you understand the rules and apply the myriad of regulations that may pertain to your product(s) and/or service(s).
Incoming and Outgoing Trade missions and Trade Show Assistance
Trade missions and trade shows are an excellent way to promote your products/services and bring a new dimension to business. In our nearly 75 years of existence, we carried out myriad trade missions to different African countries and assisted several clients in international trade shows. Via individual, multi-sectoral fact-finding missions, we can help you create networks of buyers, agents, suppliers and key government contacts in a specific country or region. We often work together or on behalf of different actors such as governmental organisations (e.g. Netherlands Enterprise Agency, Dutch embassies in Africa). Whether you are seeking new customers, distributors, international partnerships, export sales, or expanding or building a market presence, our team has the expertise you need before, during and after trade events to connect with lucrative market opportunities and maximise trade event ROI.
"The mission was above expectation. We had the opportunity to get an extensive impression of Egypt. There are many
more smallholders active in the Nile Delta than we thought. These contacts will certainly lead to business for us."

– Coen Everts, East-West Seed
"…Since NABC's market connection, things are looking good. Our orange peel exports to Europe has increase significantly".

– Daniel Danquah, Managing Director, Coastal Groves Ltd, Ghana
"The 2018 visit organised by the Africa Insights Desk brought me into contact with top Dutch companies in the petro-chemical industries, many of whom we are still in discussions with"

– Adetola Adebayo, Chairman, Nycil Limited, Nigeria
Interested in Market Entry and Expansion Services?
Kindly fill in the contact form below and click send. We will get in touch within 1 working day.
Africa Insights Desk Manager