We closely follow business development trends and know how to translate these into concrete strategies and new concepts with which we can help you. We identify opportunities that we include in the development of concepts and propositions in the long and short term. We proactively advise on this at a tactical and strategic level.
Investment and Funding Advice
The better you prepare, the more chances you have of securing investment funding. We can help you! It is key to make sure your business plan contains a clear, concise financial plan. This also means describing how you will spread investments and equity. Both in Europe and Africa, there are numerous public-sector financing options, these include incentive schemes for startups, innovation and international trade in the form of either subsidy (e.g. tenders, vouchers, PPPs) or tax benefits. Schemes are available at local, regional, provincial, national levels and the A-ID can help you navigate the complicated bureaucratic processes that surround these instruments.
Your staff is the engine of your organisation. Putting the right person in the right place is an art in itself. Let us assist you in this search. With over 10,000 contacts in both Europe and Africa, we can help you spot the right candidate. We will go over every detail with you: position, remuneration package, application procedure, and so on.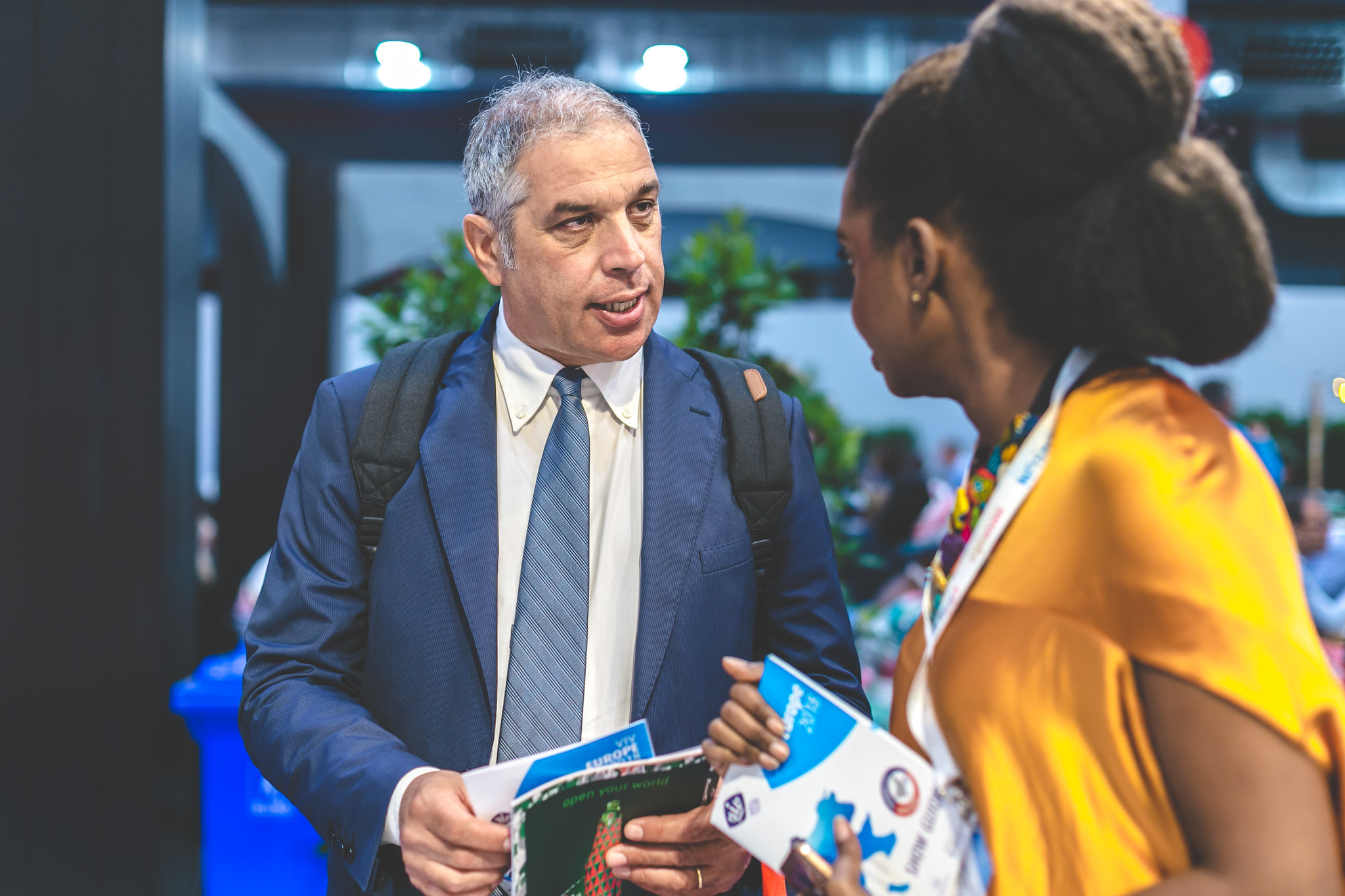 Communication is a vital component of doing business. However, cultural variations can impact a person's ability to successfully communicate. Understanding cultural differences is important. Equally essential is developing the skills to make presentations, negotiate deals and communicate your message in multicultural situations. We are agile and responsive to your immediate strategic objectives, partnering with you every step of the way. Without cultural knowledge, you may never know the challenges lying ahead and perhaps even the mistakes you are making.
More and more organisations believe in conducting business in a manner that achieves sustainable growth whilst demonstrating a high degree of social responsibility. We endorse this trend and we act accordingly within our organisation. We can help you align your business values, purpose and strategy with the social and economic needs of your stakeholders.
"I have participated in two Business Development Missions to the Netherlands organised by the Africa Insights Desk. The team connected me to over 40 relevant Dutch companies which have led to several cooperation agreements, contracts signed and a significant expansion of my business in the Dutch market."
– Francois D'Assise, Founder of DASSY Engineering
Interested in Business Development Services?
Kindly fill in the contact form below and click send. We will get in touch within 1 working day.
Africa Insights Desk Manager